Last Updated on March 22, 2023 by Eric
Get ready for an exciting scalloping adventure in Crystal River, Florida, during the 2023 season, which runs from July 1 to September 24. Embark on an unforgettable journey perfect for the whole family, from first-time scallopers to seasoned enthusiasts.
Discover the Joy of Scalloping
Scalloping is a unique and thrilling experience that brings you closer to nature as you explore the shallow coastal waters of Crystal River. Floating in the water, slowly swimming, and studying the seagrass beds can be relaxing and exhilarating as you hunt for these tasty treasures. The Florida Bay Scallop (Argopecten irradians) is a bivalve mollusk that thrives in the seagrass beds of the Gulf of Mexico. Their distinctive blue eyes and scallop shape provide a fascinating quarry for snorkelers of all ages.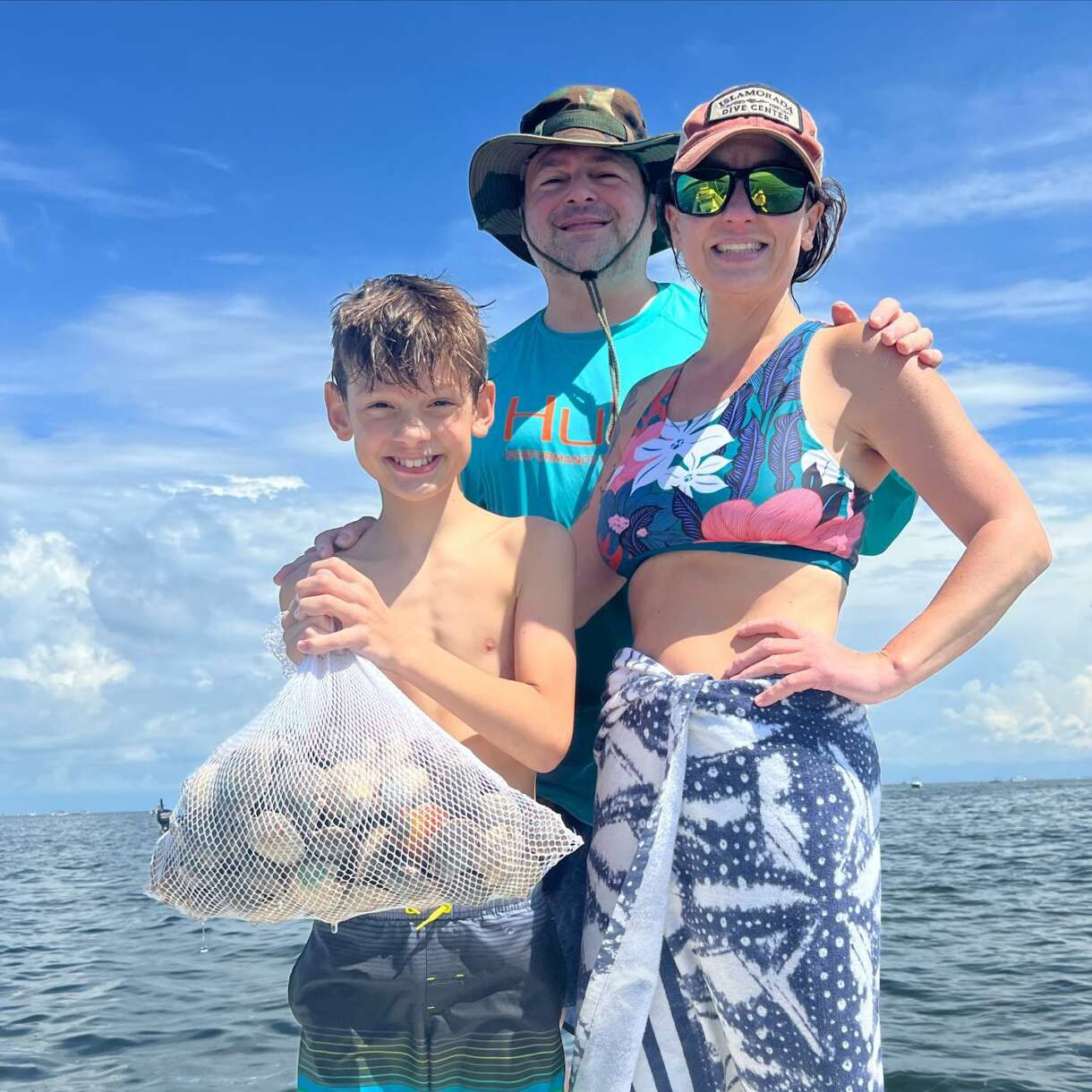 Crystal River Guide Service: Experience and Expertise
Captain Casey's passion for scalloping and extensive knowledge of the Crystal River area makes him the ideal guide for your scalloping adventure. With his guidance, you'll quickly learn the best techniques for spotting and collecting scallops, ensuring a fun and fruitful outing for everyone involved. As a local expert, Captain Casey knows the prime spots for scalloping, considering water clarity, seagrass density, and scallop populations, ensuring a successful and enjoyable trip.
Scallop Trips and Combo Adventures
Captain Casey offers a variety of trip options to suit your preferences. You can choose a dedicated or scalloping and fishing combo trip for a complete Crystal River experience. The combo trip includes a half-day of scalloping and a half-day of fishing for trout, redfish, and snook, among other species commonly found during the summer months. With Captain Casey's knowledge of local fishing spots and techniques, you'll have a great chance of filling your cooler with various catches.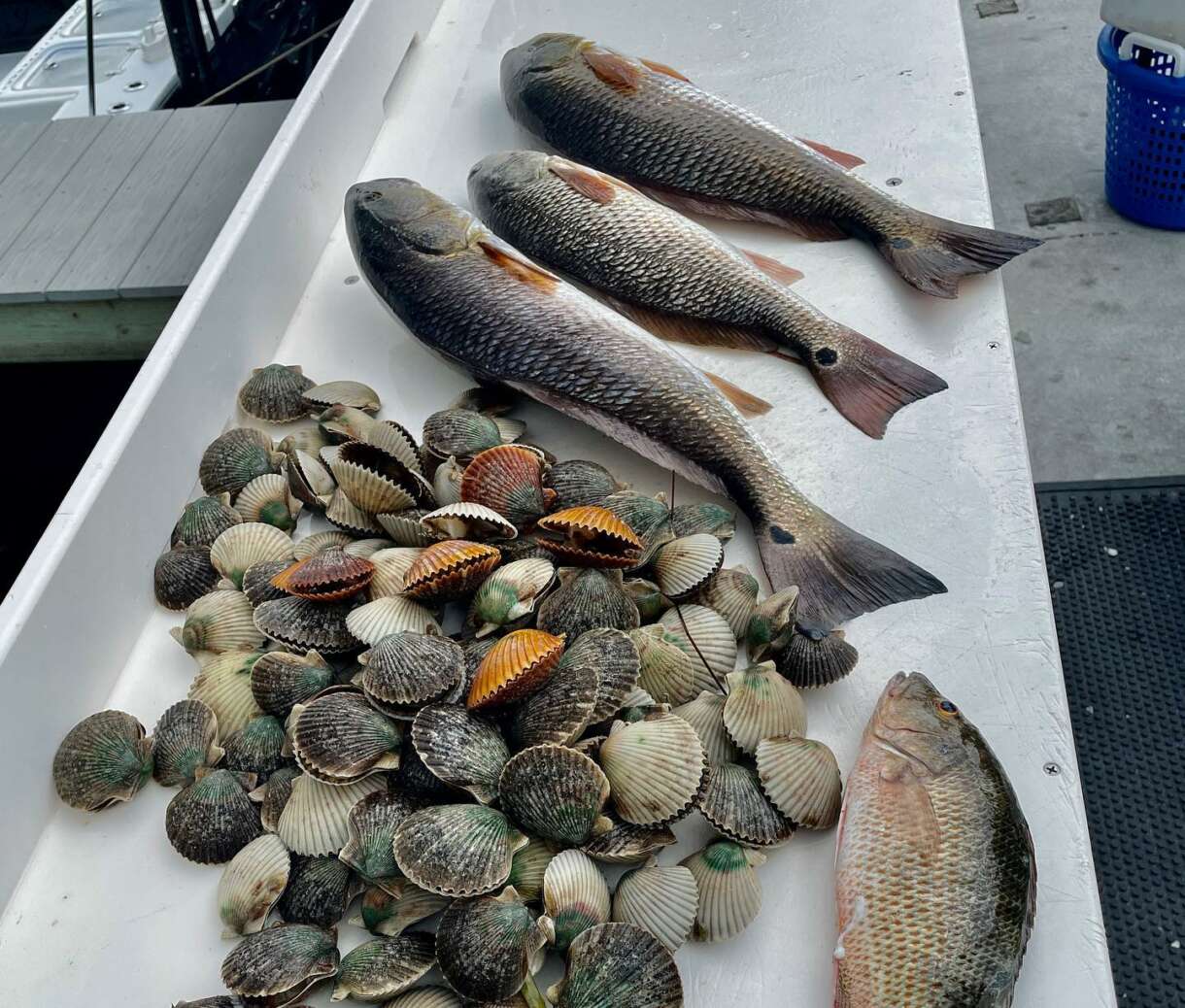 What to Expect During Your Scallop Adventure
Upon arrival, Captain Casey will provide you with all the necessary gear, including a mask, fins, snorkel, and mesh bag for collecting scallops. You'll then set off on a 30-minute cruise to the Gulf of Mexico, where you'll dive into the shallow grass flats (3-6 feet deep) in search of scallops.
Scalloping is often compared to an underwater Easter egg hunt, with participants scanning the seagrass beds for the telltale blue eyes or scallop shapes. As you develop your scalloping skills, you'll discover that each technique has unique rewards and challenges, creating a fun and engaging experience for everyone involved.
With a bag limit of two gallons of whole scallops per person (with a maximum of 10 gallons per boat), you'll have the opportunity to collect a substantial amount of delicious scallop meat, perfect for a family dinner. Lightly breaded and sautéed in butter, garlic, and olive oil, bay scallops are a unique and mouth-watering treat you won't find in restaurants.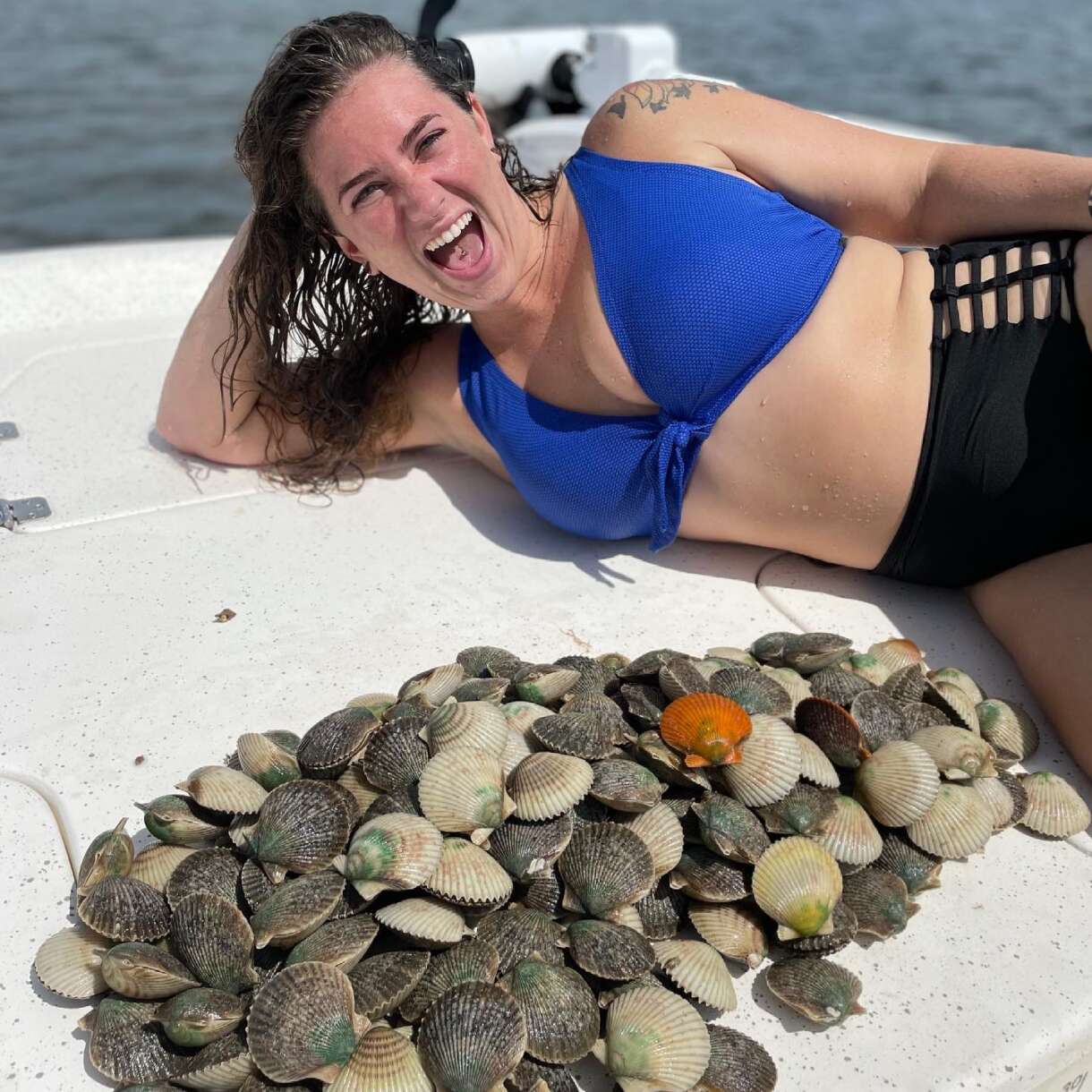 Enjoy Crystal River's Natural Beauty
In addition to the excitement of scalloping, your adventure with Captain Casey will take you through some of the most beautiful and pristine environments that Crystal River offers. From the abundant seagrass beds to the crystal-clear waters, you'll be immersed in a world teeming with wildlife, including dolphins, manatees, and various fish and bird species. This is an opportunity to create lasting memories while connecting with nature in a unique setting.
Your Crystal River Scalloping Adventure is Waiting
Don't miss out on the unforgettable experience of scalloping in Crystal River during the 2023 season. With Captain Casey and Crystal River Guide Service, you'll be in expert hands, ensuring a memorable and rewarding adventure for you and your family. Spaces fill up quickly, so check your calendars and reserve your trip as soon as possible. Immerse yourself in the natural beauty of Crystal River and discover the joy of scalloping with the help of Captain Casey's expertise. Book your trip today and get ready for an adventure you won't soon forget!