Crystal River, Florida, is known for its beautiful inshore fishery and unique fishing opportunities. If you're planning a fishing trip to this area, several options are available. Here are some highlights of the top fishing charter in Crystal River, Florida, and what they offer.
Overview: Crystal River Fishing Charters
Captain Casey's Crystal River Guide Service is a local fishing guide service that offers a variety of fishing charters in the Crystal River area. Some species you can expect to catch include snook, redfish, seatrout, tarpon, gag grouper, sharks, scallops, black drum, sheepshead, triple tail, Spanish mackerel, snapper, flounder, and jack crevalle. Here are some of the charters offered by Captain Casey's Crystal River Guide Service: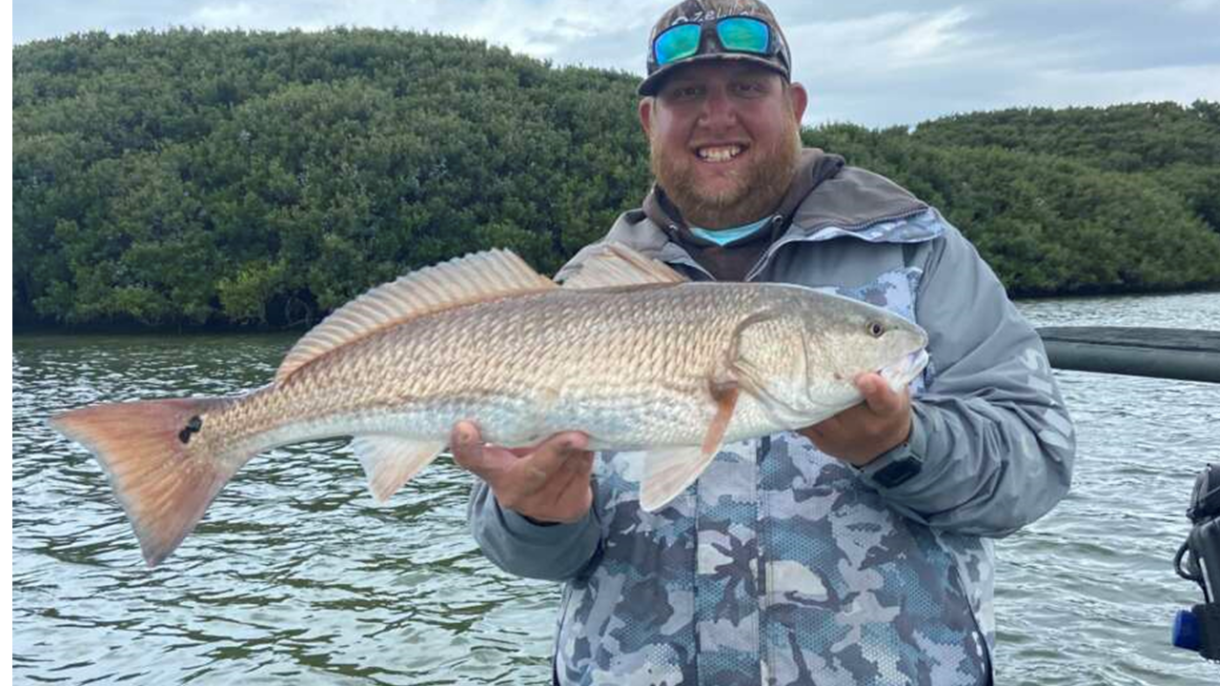 Inshore Fishing
Inshore fishing in Crystal River allows anglers to target gamefish such as redfish, trout, snook, tarpon, and others. The creeks, rivers, grass flats, and oyster bars make excellent habitats and targets for these amazing gamefish. Captain Casey's inshore fishing charter is customized to your skill level, ensuring an enjoyable experience for beginners and experienced anglers.
Grouper Fishing
If you're looking for offshore quality fish without going offshore, then grouper fishing with Captain Casey's Crystal River Guide Service is the perfect option for you. In waters as shallow as 8 feet and stretching to about 30 feet, gag grouper are drawn to the bottom habitats found in the Crystal River area.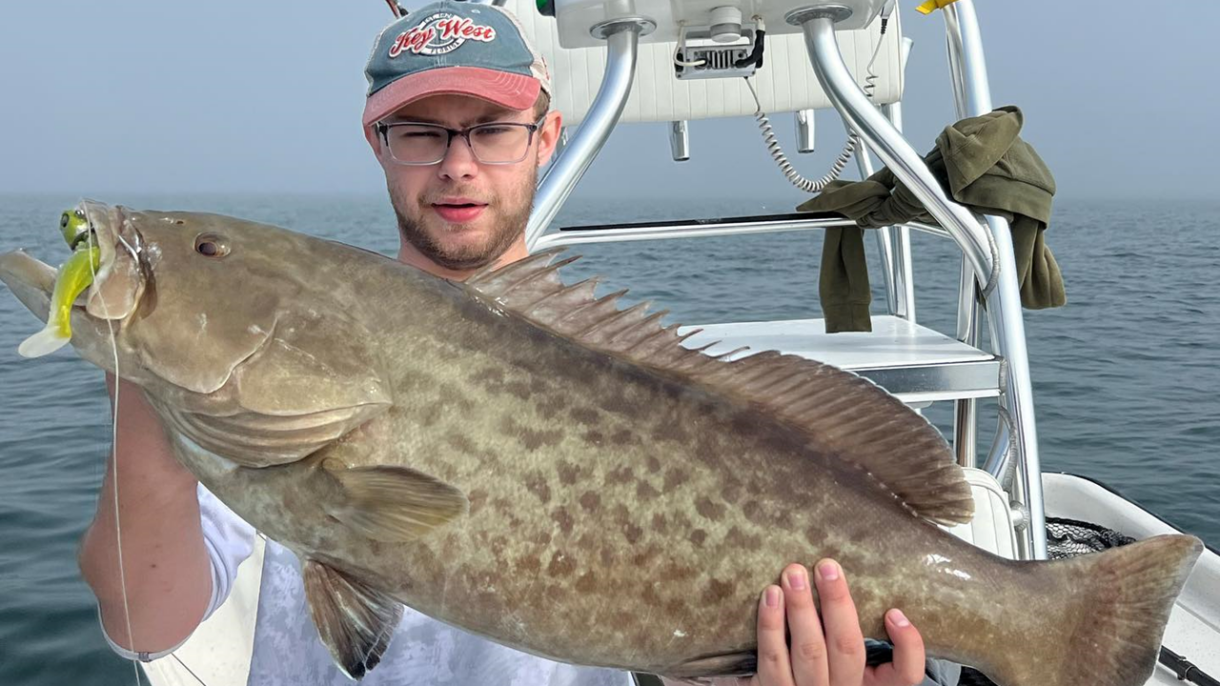 Shark Fishing
Shark fishing with Crystal River Guide Service is one of the most exciting activities offered in the area. The waters surrounding Crystal River, Florida, are home to various species of sharks, providing anglers with an unforgettable adventure on the water.
Scalloping
Scalloping out of Crystal River is a great way to spend the day with your family and friends or even a corporate outing. Spend the day floating around and catching dinner by hand! The season dates for scalloping vary yearly, so check the local regulations before booking your trip.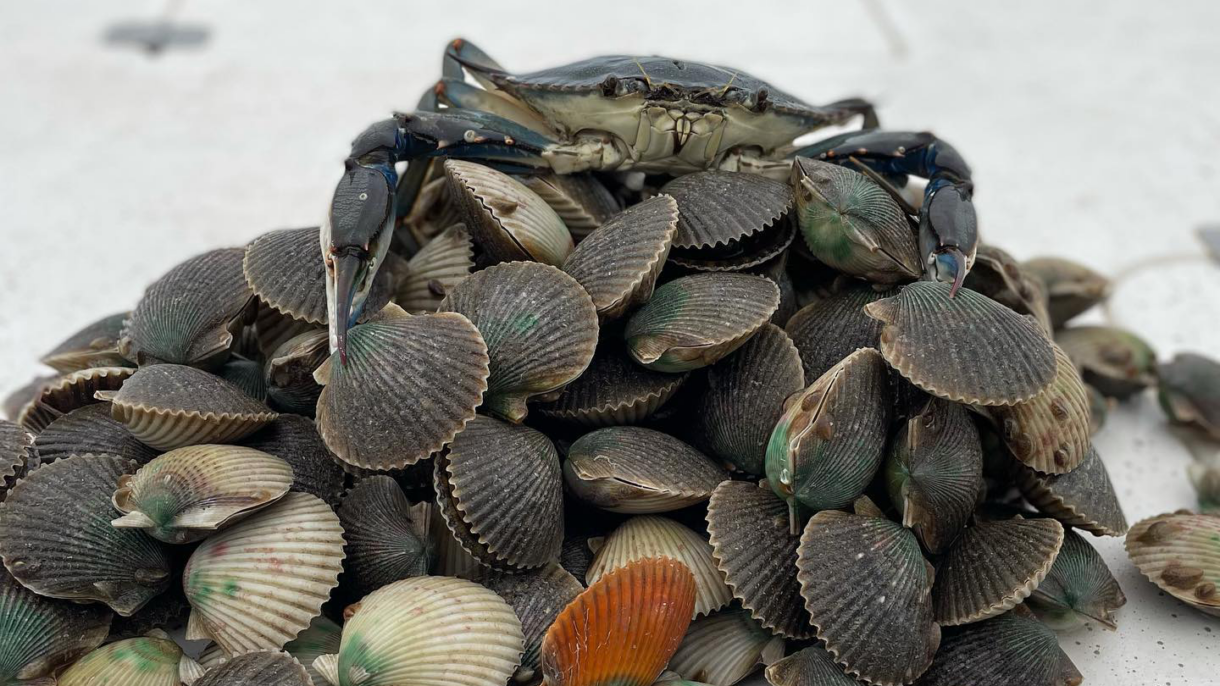 Fish With Us
Crystal River, Florida, promises a fishing trip of a lifetime. From the avid angler needing to catch that trophy-sized snook to the novice just wanting to try their hand at scalloping, charters that cater to all levels of expertise are available. Captain Casey of Crystal River Guide Service offers various guiding experiences: inshore fishing for trout, redfish, and tarpon, or take it offshore in pursuit of grouper and sharks. And if you're looking for something out of the ordinary, why not spend the day harvesting Florida's famous seafood delicacy; scallops! With its unparalleled inshore fishery and unique opportunities, you will find that perfect adventure with Crystal River Guide Service. Book your fishing charter today for an unforgettable experience!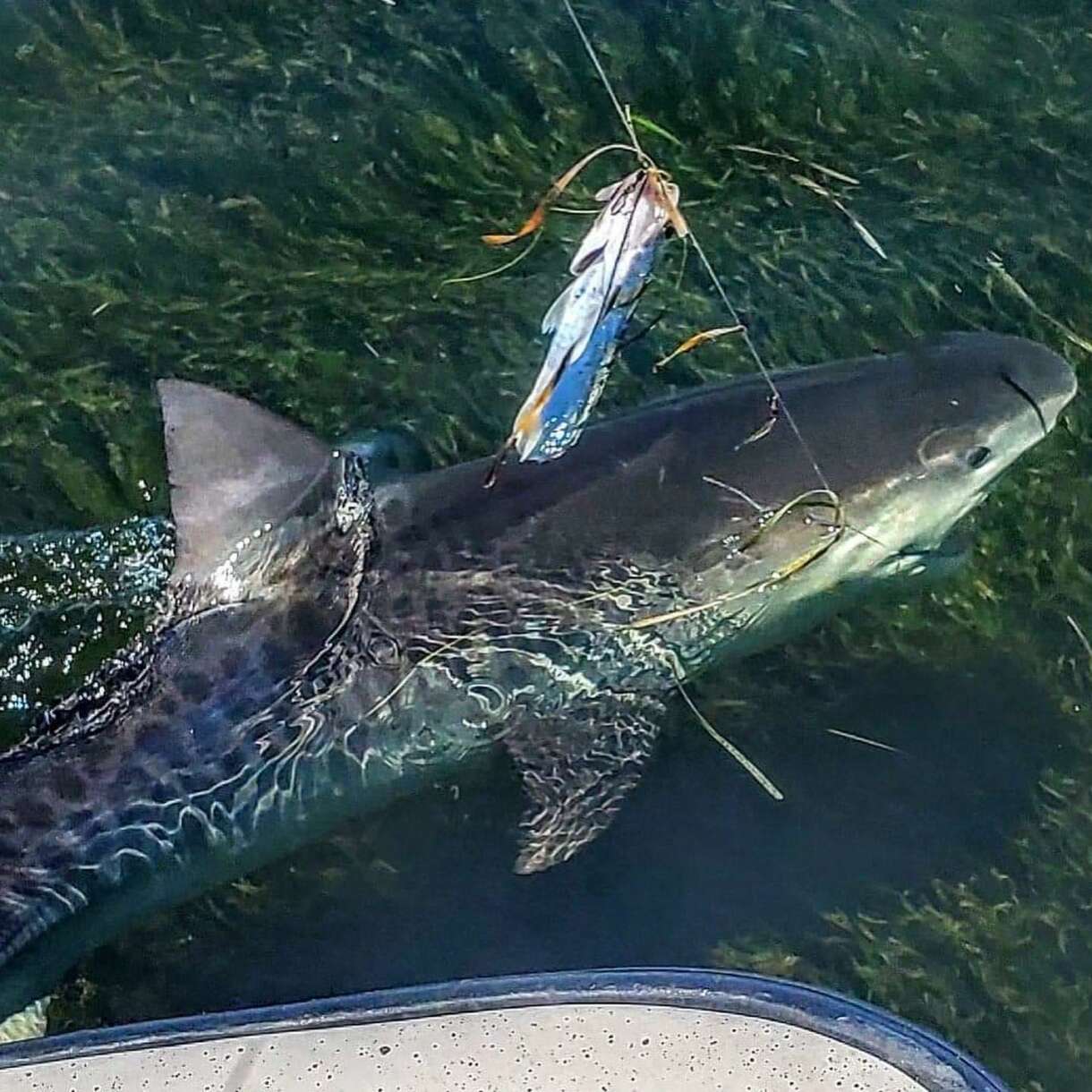 Crystal River Fishing Charter: A Deep Dive
Crystal River Fishing Charter is an adventure like no other.
The experience it offers goes beyond the thrill of reeling in a big catch.
You get to explore Crystal River's diverse aquatic life, making each fishing trip a unique journey into Florida's pristine waters.
Aboard the Crystal River Fishing Charter, you'll be guided by seasoned experts who know every ripple and current of this beautiful waterway.
The pristine waters of Florida's Nature Coast are home to the exceptional Crystal River Guide Service. Under the guidance of Captain Casey Russell, this service offers a range of unique fishing charters tailored for every skill level.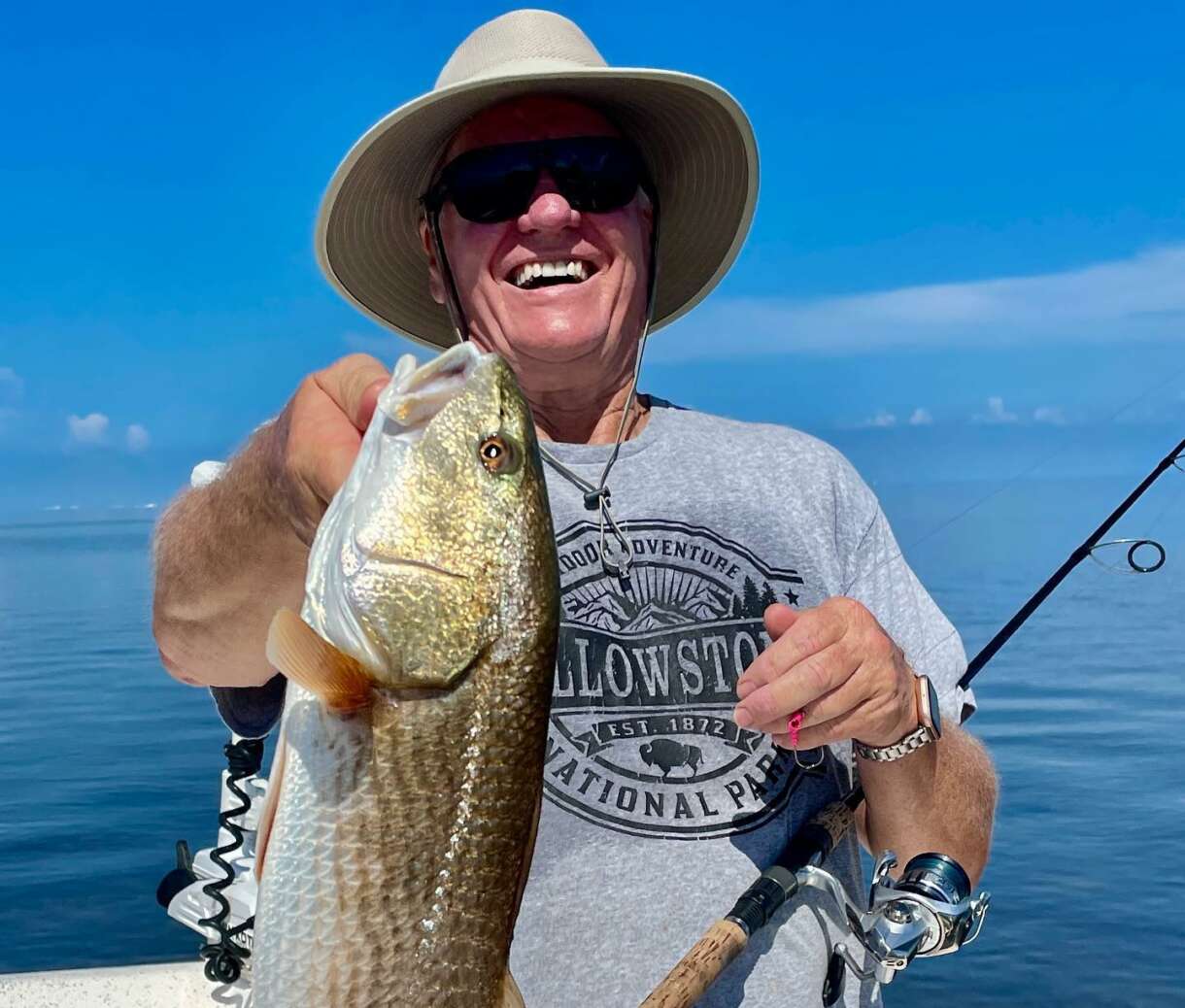 Inshore Fishing in Crystal River
Picture yourself casting a line amidst breathtaking mangroves and diverse marine wildlife – that's what you get with our inshore fishing charter. This is your chance to catch species like redfish, trout, snook, and tarpon.
To make it even more rewarding, we ensure each trip includes expert guidance from Captain Casey himself. For those looking for an exciting new experience, Captain Casey's Crystal River trips offer the perfect opportunity to catch a variety of species.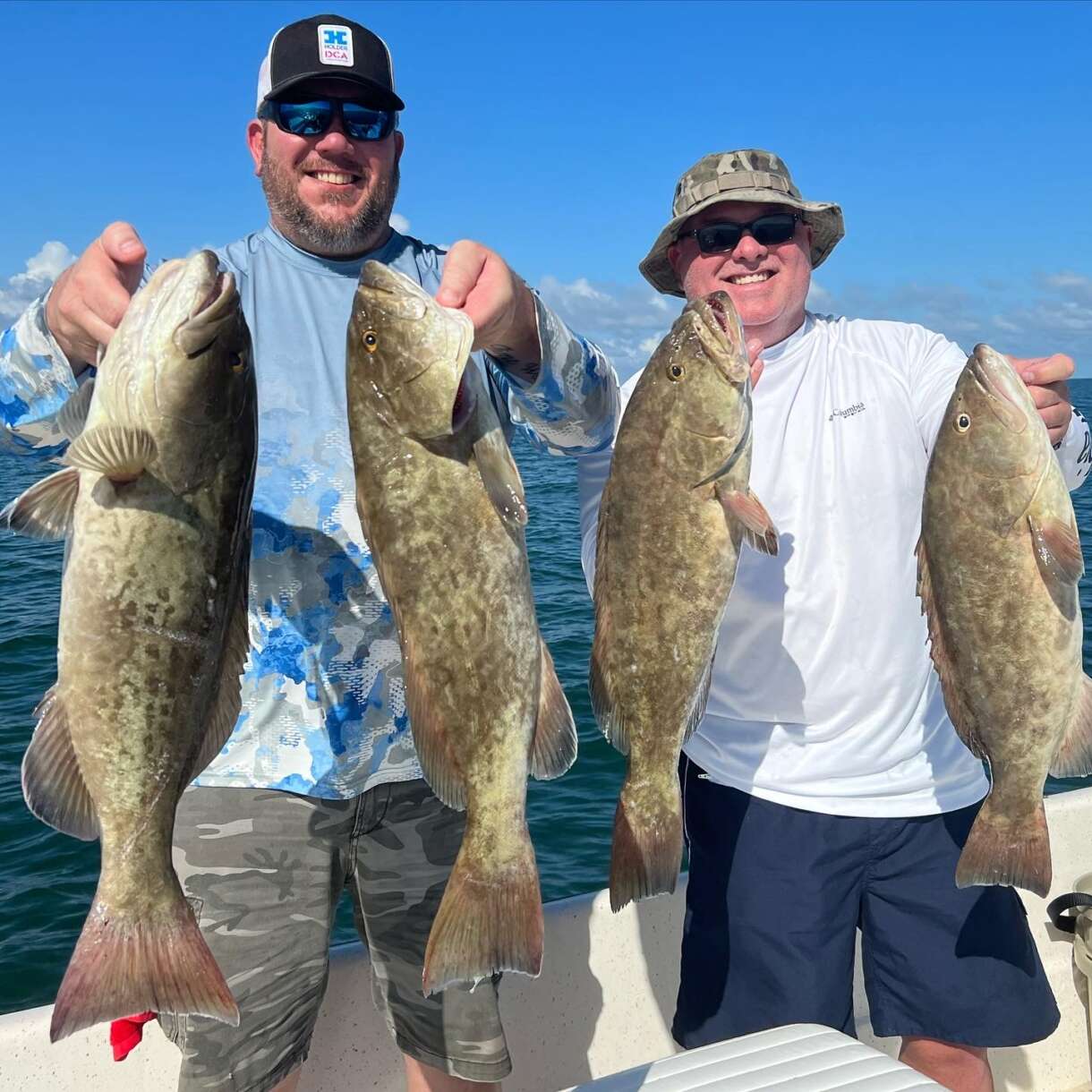 Grouper Fishing Adventures
If the idea of catching sizable gag groupers excites you, then look no further. The warm waters around Crystal River provide ideal conditions where these fish can be found as shallow as 8 feet deep.
Captain Casey will lead these grouper fishing adventures personally, ensuring anglers learn effective techniques specifically designed to successfully reel in these challenging creatures while having fun doing so.
The Expertise Behind Your Unforgettable Fishing Adventure
A great deal goes into making every charter memorable, but one factor stands out – Captain Casey Russell. His extensive knowledge about local waterways, combined with his passion for teaching, ensures each trip is custom-tailored according to individual skill levels, providing both novices and seasoned anglers an enjoyable time on board.
No matter if it's your first time holding a rod or if you've been mastering this craft for years – everyone gets their fair share of thrill here at our guide service. Our approach revolves around understanding that everyone starts somewhere, hence why we tailor services accordingly based on different skill levels.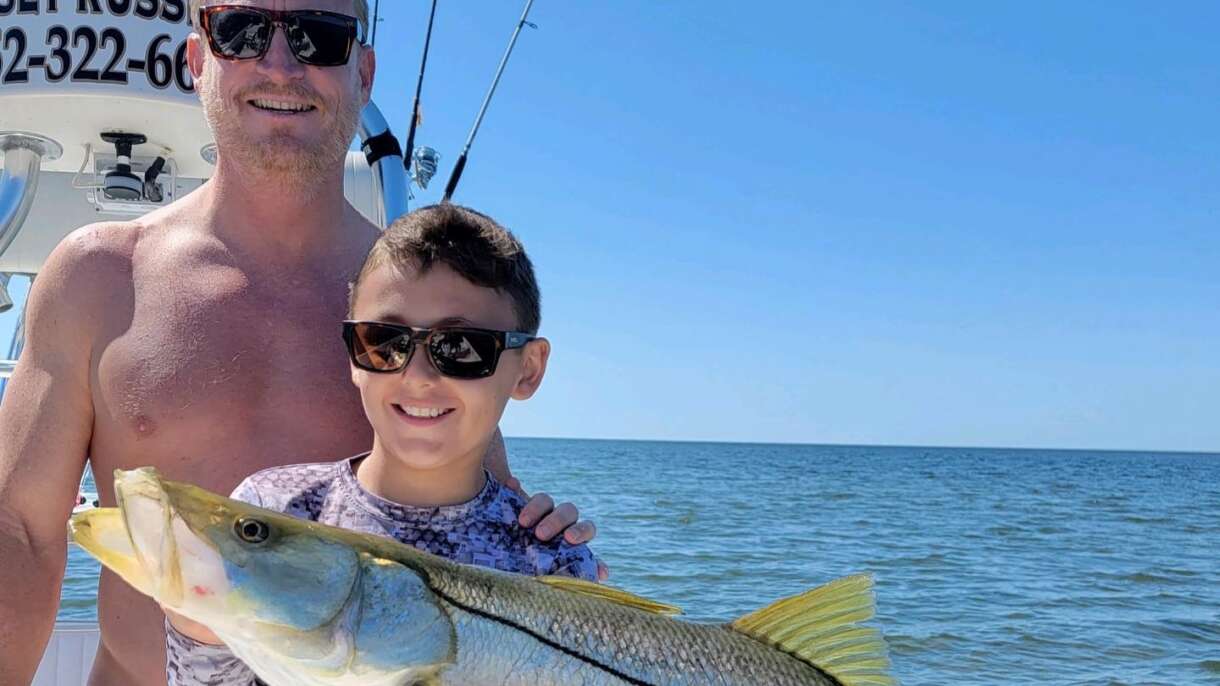 In addition, safety remains paramount, which means all necessary measures are strictly adhered to so participants can focus solely on enjoying their fishing experience year-round without worries.
Important Takeaway: 
Get hooked on the thrill of Crystal River Fishing Charter. Whether you're a novice or seasoned angler, Captain Casey Russell offers tailored adventures that promise unforgettable inshore fishing and grouper encounters. With safety as a top priority, all you need to focus on is reeling in your catch amidst Florida's stunning Nature Coast.
About Your Guide
When it comes to fishing in Crystal River, the name Captain Casey Russell stands out. His expertise, commitment to inclusivity and dedication to providing unforgettable experiences for all skill levels make Captain Casey Russell a standout among Crystal River fishing guides.
This inclusive approach has made Crystal River Guide Service, under the leadership of Captain Casey, a preferred choice among locals and tourists alike.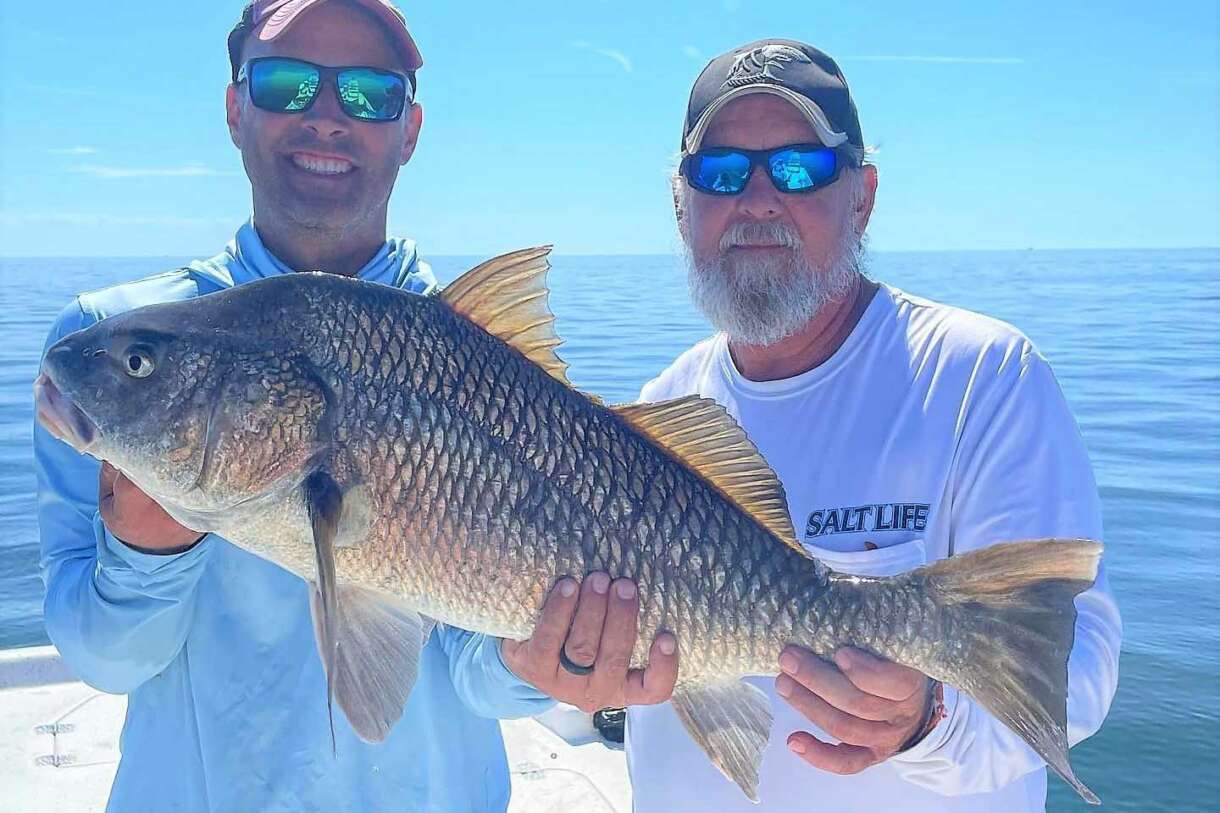 From Beginners to Experts: Skill Level Catering at Its Best
Captain Casey takes pride in catering each trip according to the angler's expertise level. For beginners eager for their first catch or seasoned anglers looking for new challenges – there is always something special waiting.
A beginner would be taught basic techniques such as casting and reeling while enjoying the thrill of their first catch.
An experienced angler can expect tips on advanced strategies like how best to target specific species based on seasons or weather conditions from our captain, who is well versed with these waters inside out.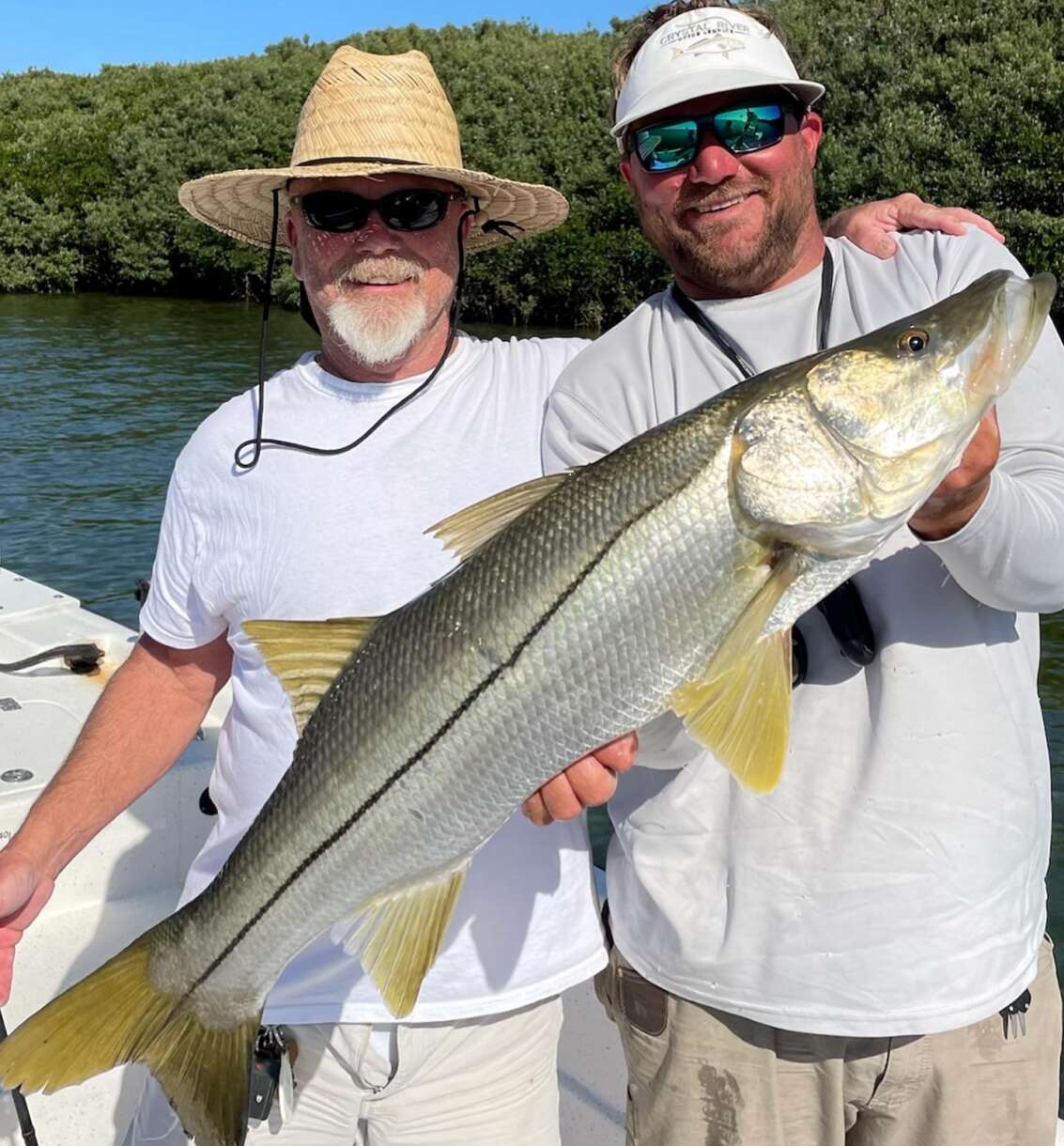 Your Year-Round Fishing Availability With Crystal River Guide Service
Fishing opportunities are abundant throughout the year thanks largely due part by Crystal River's unparalleled inshore fishery which offers unique experiences tailored around your skills set by our expert captain himself – proving once again why we're known not only within Florida but nationwide too. Get ready then because whether you're new or old hand, seeking fresh challenges, there will always be something exciting waiting here just for you.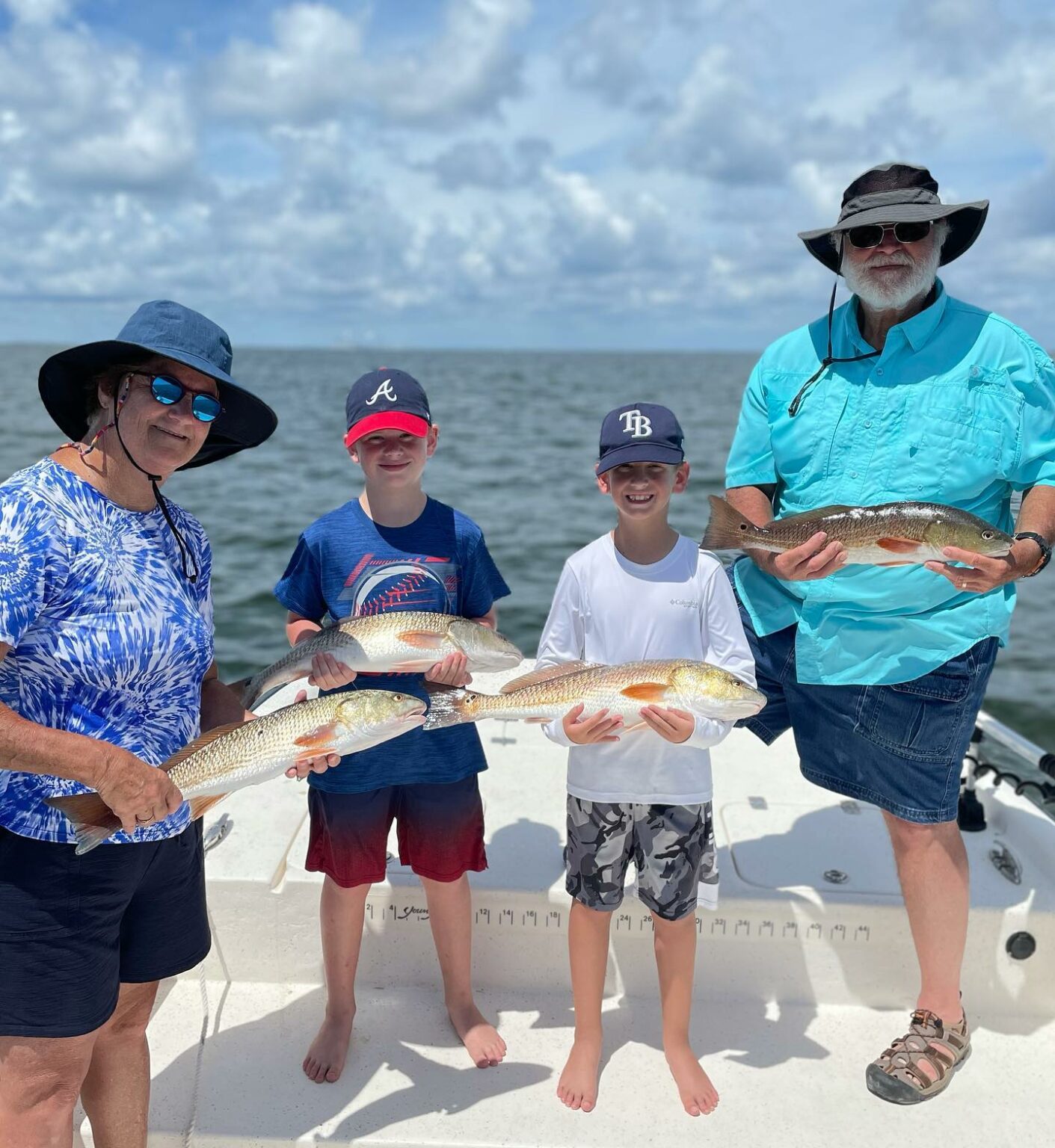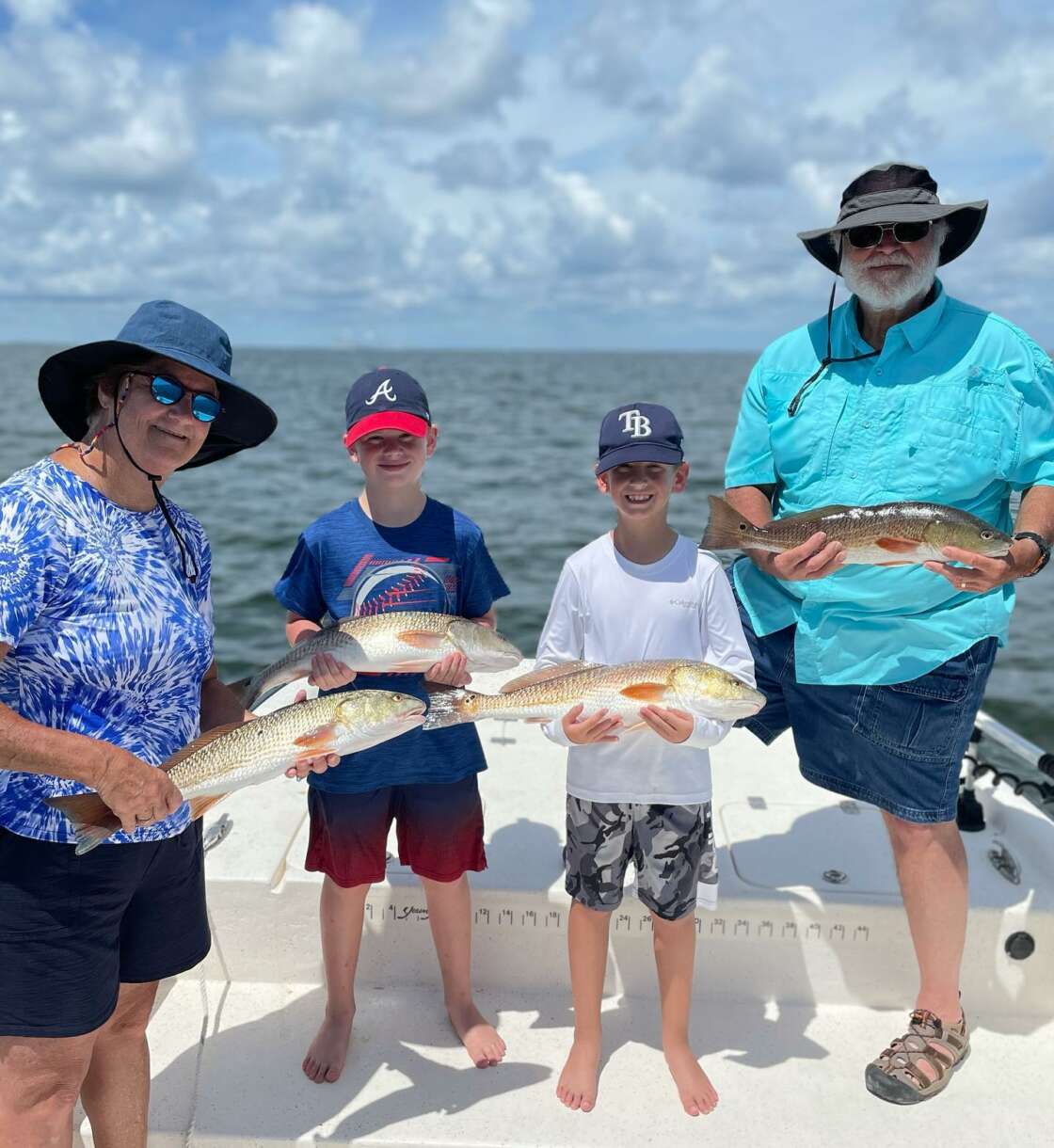 Experience a Crystal River Fishing Charter
Are you ready for an unforgettable fishing adventure? Look no further than a Crystal River Fishing Charter. Whether you're a seasoned angler or a beginner, these charters offer a thrilling experience for everyone.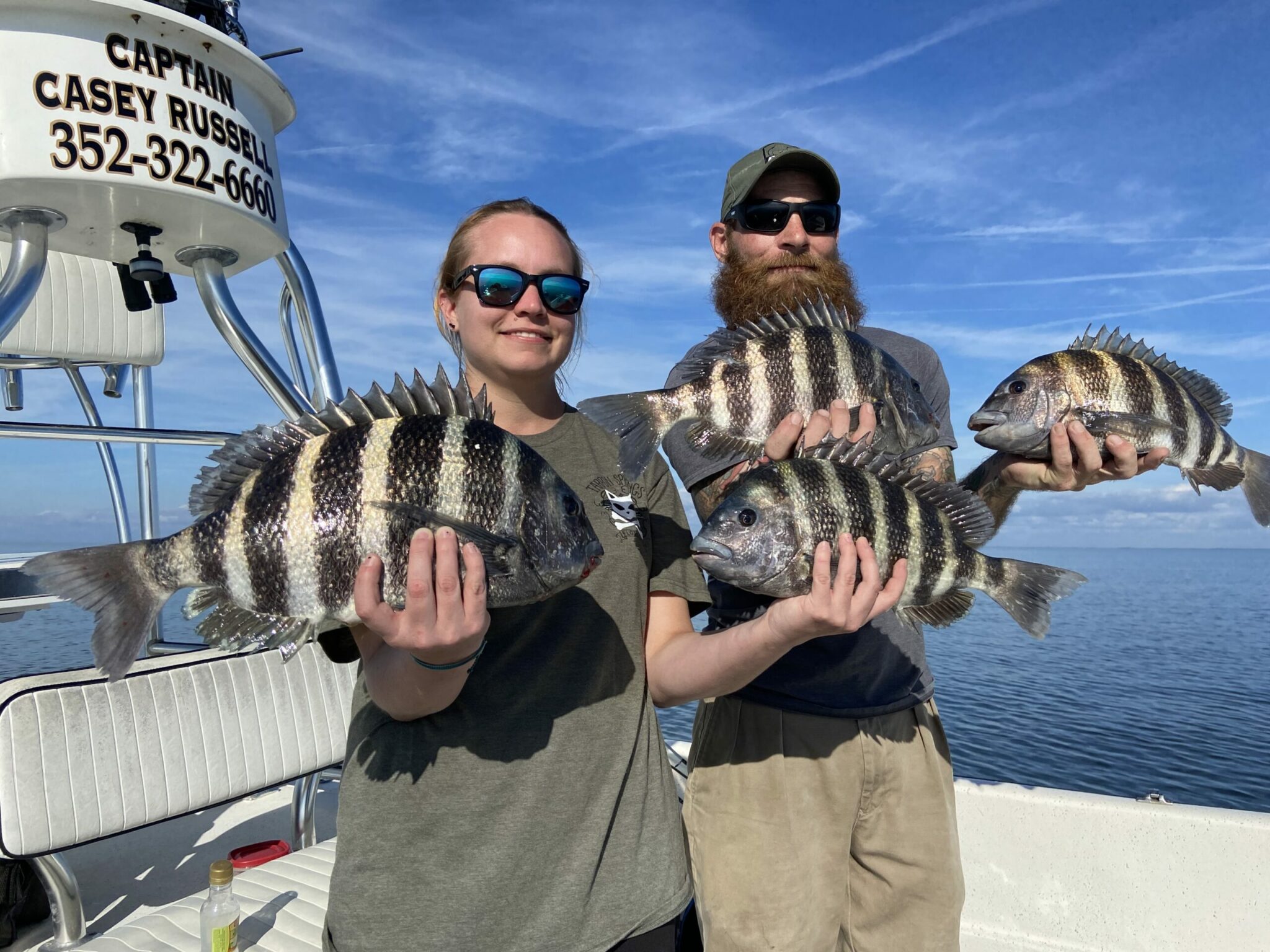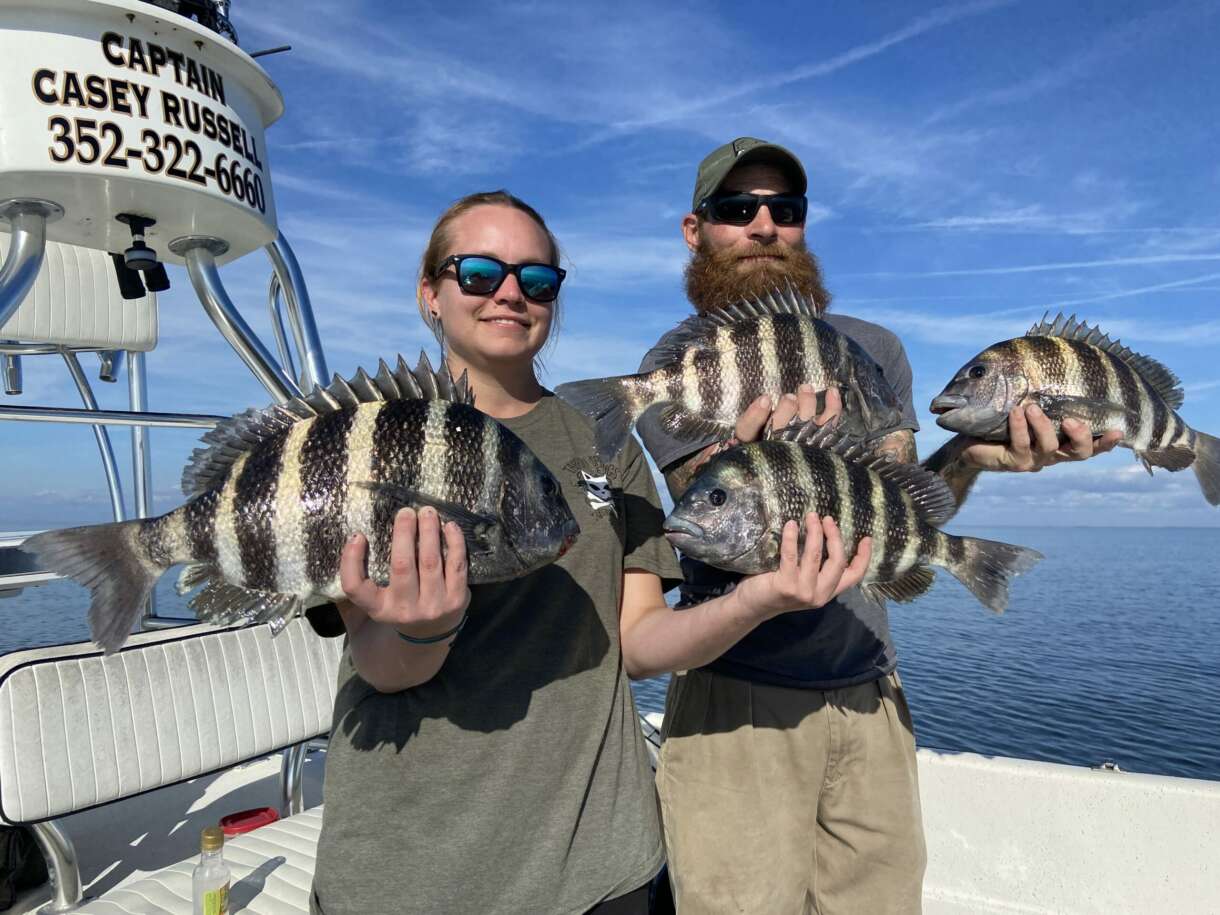 Dive into Inshore Fishing
Crystal River is known for its abundant inshore fishing opportunities. With a fishing charter, you can traverse the crystalline waters and target various species such as redfish, trout, snook, and sheepshead. The experienced guides will take you to the best spots and provide you with all the necessary equipment.
Shark Adventures
A shark fishing adventure is a must-try if you're looking for an adrenaline rush. At Crystal River, you can find a variety of sharks such as bull sharks, blacktip sharks and hammerhead sharks ready to be challenged by an adventurous angler. With a fishing charter, you can venture out into the deep waters and test your skills against these powerful creatures.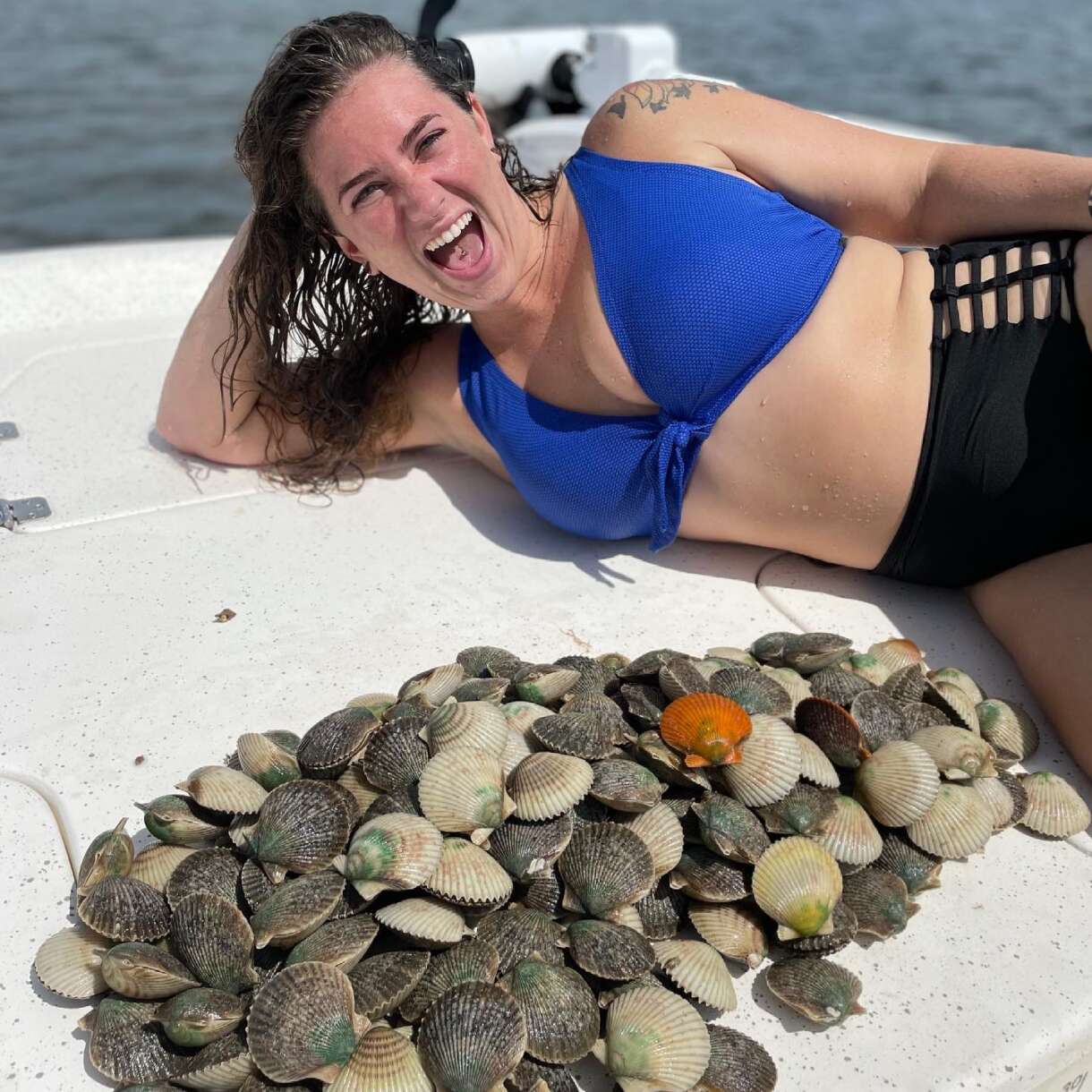 Scalloping
During scalloping season, Crystal River becomes a haven for those seeking underwater treasures. With a fishing charter, you can dive into the crystal-clear waters and search for these delectable shellfish. It's a fun and rewarding activity that the whole family can enjoy.
So, a Crystal River Fishing Charter is the perfect choice whether you're interested in inshore fishing, shark adventures, or scalloping. Book your adventure today and get ready for an unforgettable experience.
Scalloping Trips – A Unique Summer Activity
The summer season at Crystal River brings a delightful change of pace with the introduction of scalloping trips. This unique hands-on activity, offered by both High Octane Fishing and Crystal River Guide Services, has grown in popularity due to its fun-filled nature and simplicity.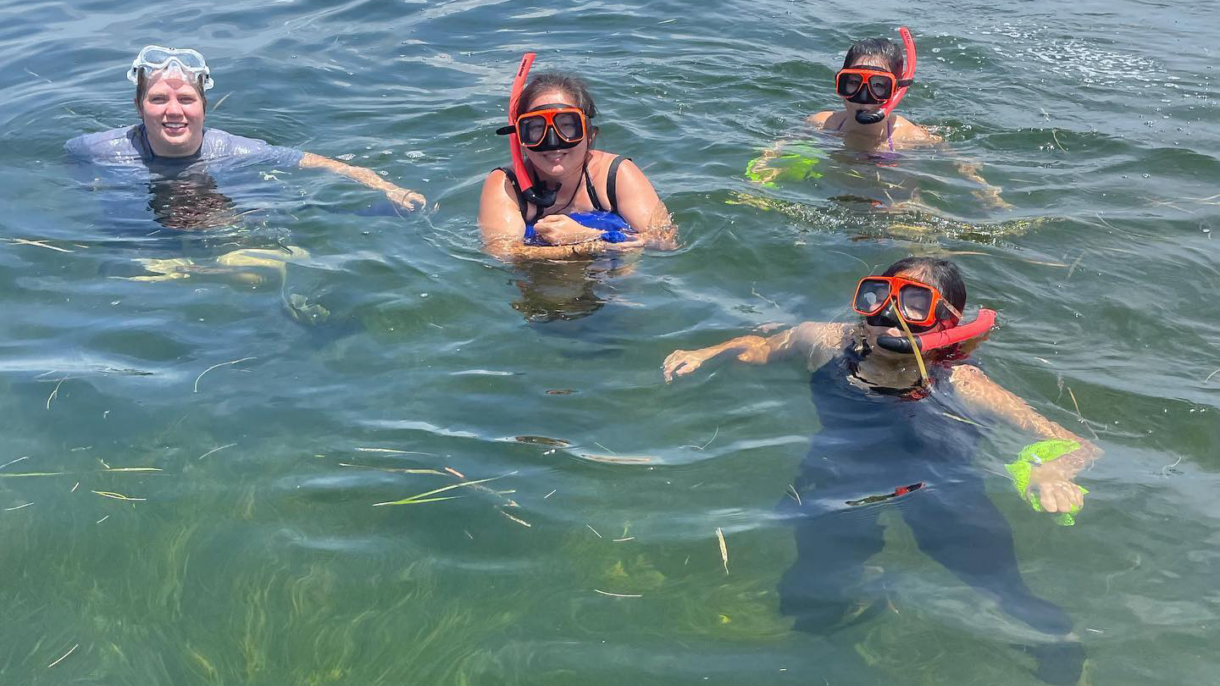 Why Choose Scallop Trips?
The charm of scalloping lies in its accessibility. Unlike many fishing activities that require advanced skills or specialized equipment, all you need for successful scalloping is sharp eyesight and swift reflexes. It's akin to an underwater treasure hunt where every bay scallop found sparks a thrill.
Beyond just being enjoyable and exhilarating, these scalloping charters offer participants an intimate encounter with marine life as they catch these tasty mollusks by hand, an immersive way to appreciate Florida's aquatic ecosystem while engaging in this exciting summer activity.
Scalloping services run their excursions during peak season from July through September, when conditions are optimal for spotting the elusive creatures nestled amidst seagrass blades.
A Few Noteworthy Aspects About Our Scalloping Charters:
We operate during ideal months ensuring high chances of fruitful catches.
All necessary gear is provided, just bring your adventurous spirit.
You'll be guided by experienced captains who know exactly where bountiful scallop grounds can be found.
Transitioning from why selecting this trip makes sense, let's explore what awaits you on board.
Important Takeaway: 
Scalloping trips at Crystal River offer a unique summer activity that's easy to pick up and loads of fun. All you need are keen eyes and quick reflexes – it's like an underwater treasure hunt. These charters run during the peak season from July through September, giving participants high chances of fruitful catches.
Your Luxurious Ride – The Boats Of Choice For Your Charter
Embarking on a fishing charter in Crystal River, FL., the vessel you board plays an integral role in your overall experience. Captain Casey Russell's guide service prides itself on providing state-of-the-art boats as part of their offerings.
In essence, these fishing focused watercrafts not only ensure an enjoyable ride but also contribute significantly towards fruitful expeditions.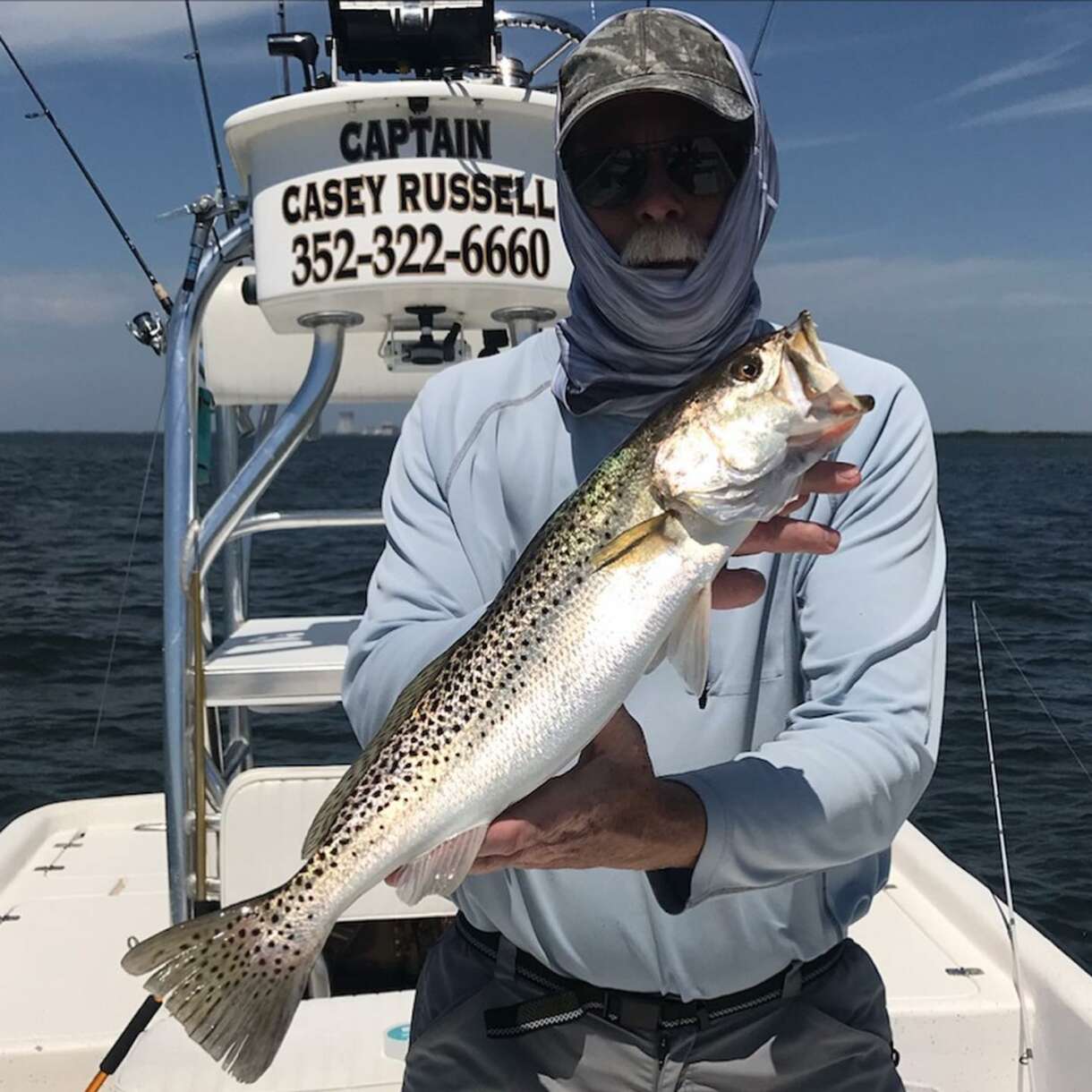 FAQs
Is there good fishing in Crystal River?
Absolutely. Crystal River boasts rich waters with species like redfish, grouper, s,nook and sharks, making it an angler's paradise.
Is charter fishing worth the money?
Yes. Charter fishing offers access to professional guides' expertise and high-quality gear that significantly increase your chances of landing a great catch.
What fish are biting in Crystal River?
Inshore species such as trout, redfish, and snook bite year-round, while nearshore catches include gag grouper or shark, depending on seasonality.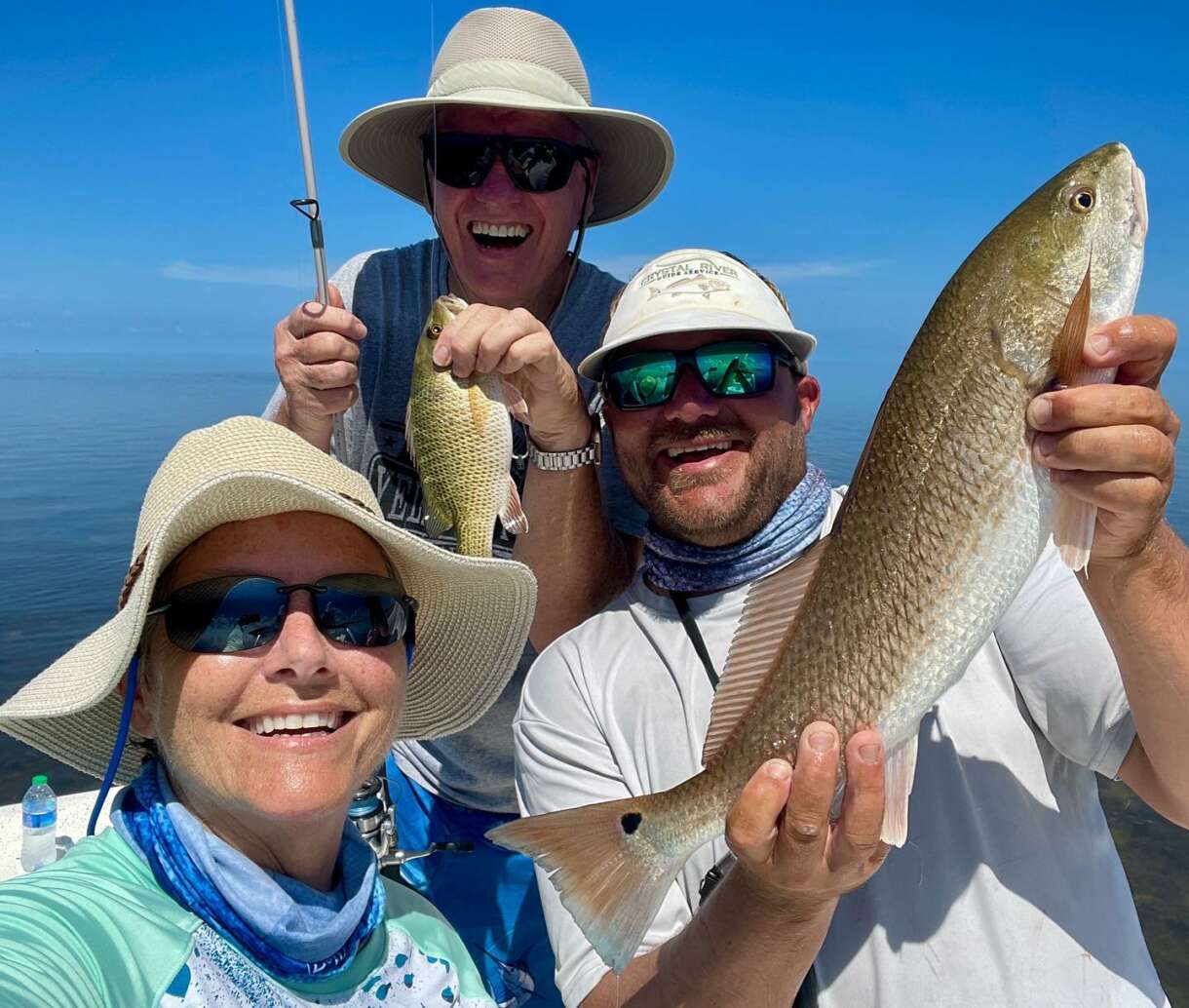 Book Today
You've learned about the diverse fishing opportunities, from inshore trips to shark adventures and scalloping.
Captain Casey Russell's expert guidance makes every trip a thrilling journey into Crystal River's rich aquatic life.
The experience is suited to all levels of proficiency, making it an ideal escape for anglers who are just starting out and those with extensive knowledge.
And who can forget the unique thrill of catching bay scallops by hand during the summer months?
So why wait? Start your own unforgettable adventure with Crystal River Guide Service today!
And get ready for an unparalleled fishing experience on Florida's pristine waters!