Each summer on the gulf coast of Florida, there is a family-friendly tradition of snorkeling in shallow coastal waters to harvest bay scallops. This fun activity is a great way to experience the beautiful coastal seagrass flats, get a great workout, and collect a healthy and delicious dinner.
There is currently no better place on the gulf coast for scalloping than the Crystal River area. This year the area scallop season runs from July 1 through September 24.
These tasty creatures each produce a chunk of white meat similar in size to the tip of your index finger. With bag limits of two gallons of whole scallops per person, and a max of ten gallons per boat, a day of scalloping with the family can produce a significant amount of scallop meat.
A classic and delicious bay scallops recipe is to lightly bread and saute them in butter, garlic, and olive oil, with a side of lemon. Given that there is no commercial harvest or selling of bay scallops, they are a unique treat that you cannot experience in restaurants, that is unless you bring them your day's catch to prepare.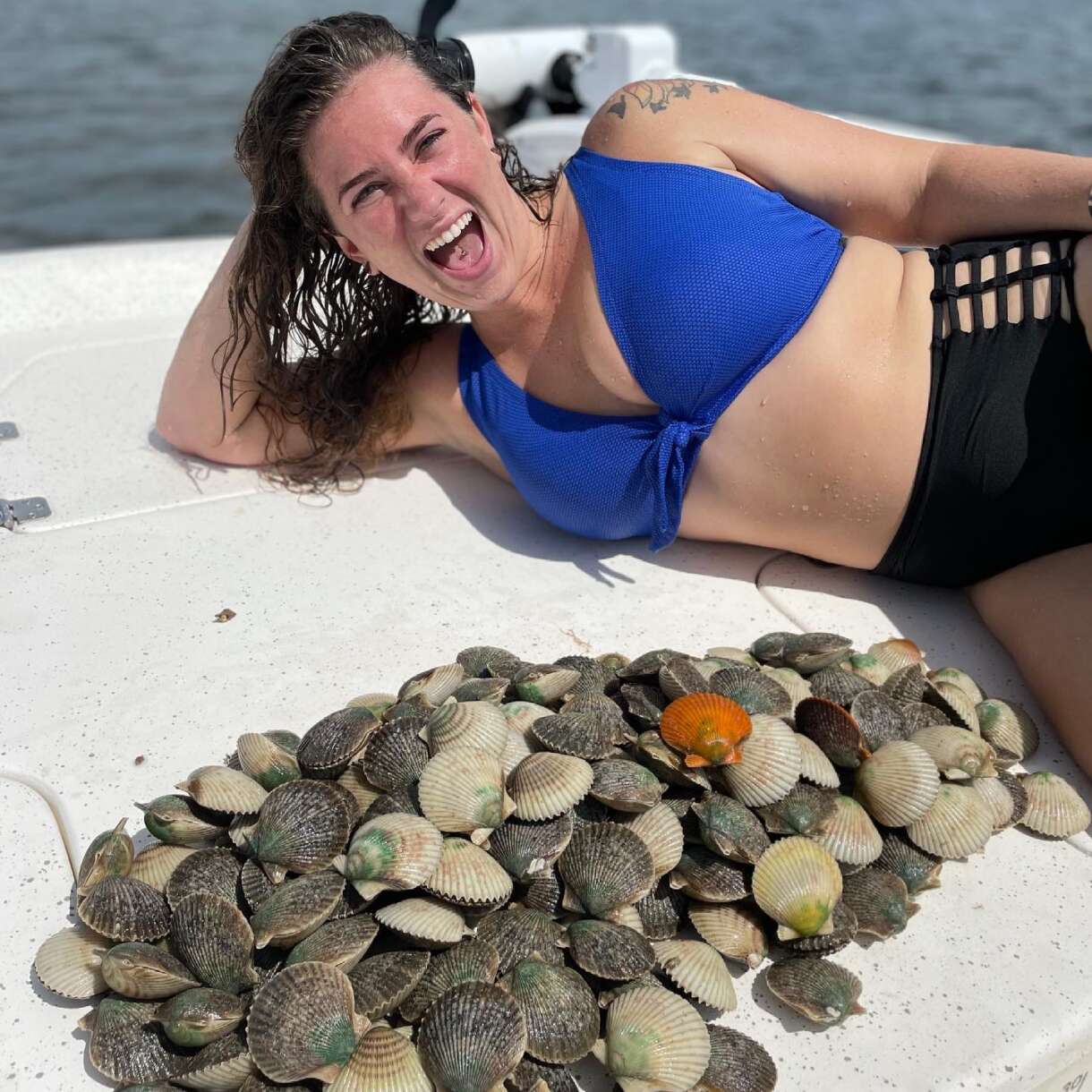 Bay scallops can be found on the shallow grass flats (3-6 feet deep) in the Gulf of Mexico. We begin our day with a 30-minute leisurely cruise out of the rivers to the gulf. Once we locate the most productive areas, the scallops are easily collected by hand using the provided snorkeling gear (mask, fins, and snorkel). The only other item that is needed is a mesh bag to collect them.
When you enter the water, it will take a little practice for you to begin to see the patterns and locate where the scallops are usually found in the seagrass bed. Floating in the water, slowly swimming, and studying the bottom can be a very relaxing experience.
Capt. Casey also offers a scalloping and fishing combo trip for the complete Crystal River experience. This full-day trip includes a half-day of scalloping and a half-day of fishing. While fishing you will target trout, redfish, snook, along with some other species that are often around during the summer.  A cooler full of trout, redfish, and scallops is the start of an amazing meal for your family.
Our scallop season is usually booked far in advance, so if you are interested in experiencing why this is such a popular summer activity you will want to check your calendars and reserve your trip with Capt. Casey soon.