Last Updated on February 7, 2023 by Eric
Crystal River, located in Florida, is renowned for its world-class fishing opportunities and stunning natural beauty. With crystal-clear waters, unique shallow environments, and a comfortable year-round climate, it's no wonder that Crystal River is a top destination for anglers of all levels.
February is a Great Time to Fish in Crystal River
February is an ideal time for fishing enthusiasts to visit Crystal River. With mild temperatures, anglers can enjoy their fishing experience without worrying about harsh weather conditions. The variety of species available this month is also especially bountiful, making it an opportune time to make the most of a fishing excursion.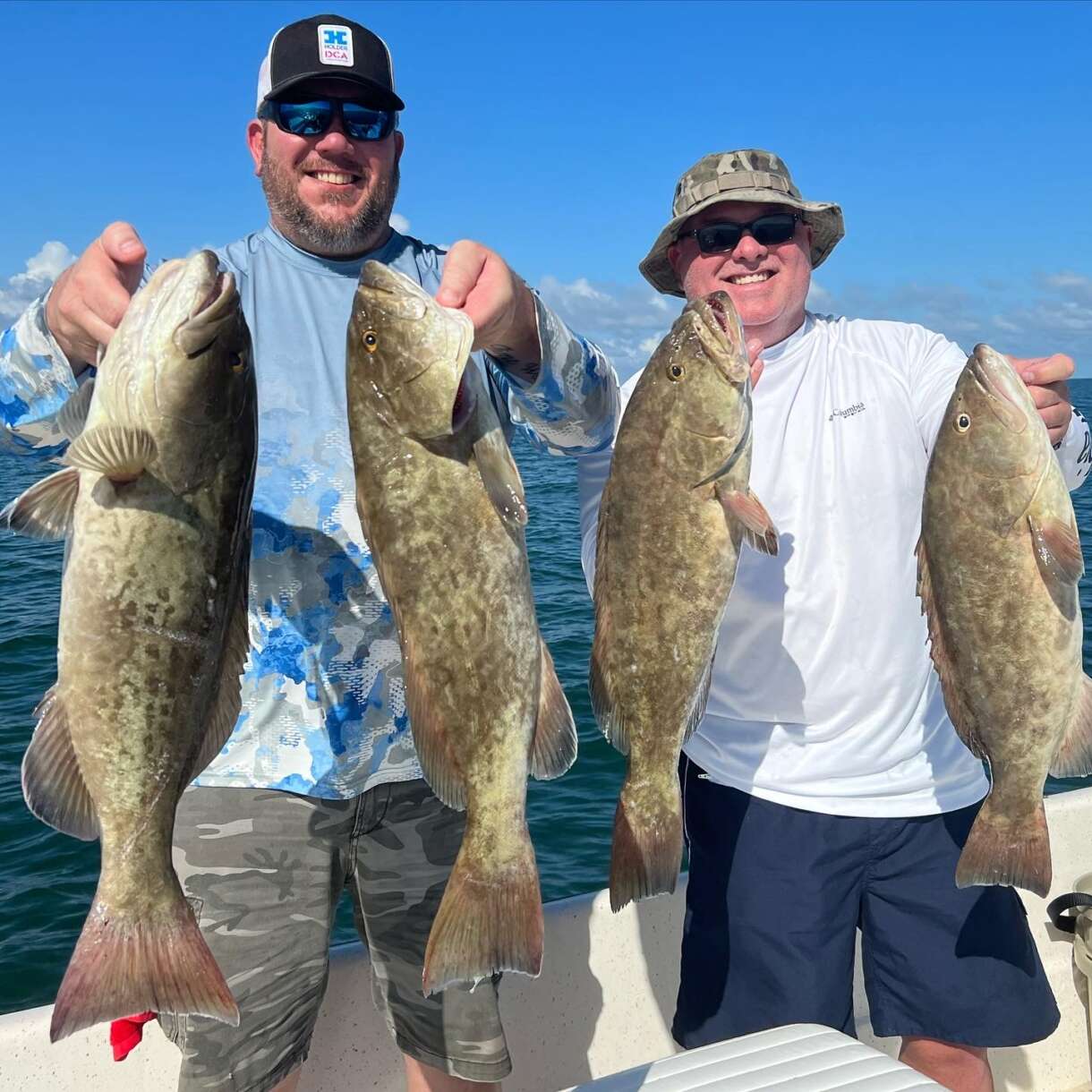 Fish Species in Crystal River during February
Redfish: Redfish are a target of anglers all around the Crystal River area due to their copper-bronze color and a distinct spot near the tail, which make them easy to identify. They can grow up to thirty inches in length and weigh up to fifty pounds, making them a great catch for any angler. Redfish are known for their shallow water habitats and frequenting the Crystal River cove grassy flats. Therefore if you're an angler looking to catch a redfish, the grassy flats are where you should be heading!
Seatrout: As anglers know, trout are highly sought-after gamefish found in river systems worldwide. In Crystal River, these fish inhabit the deeper channels and bring a thrill when they strike the bait. Trout have a slim and silvery body that is usually green or brownish. Their agility and fighting spirit make them a challenge to catch, and they can reach up to 30 inches long and weigh up to 10 pounds. Tackling a large trout out of one of Crystal River's deep holes is truly an experience you won't soon forget!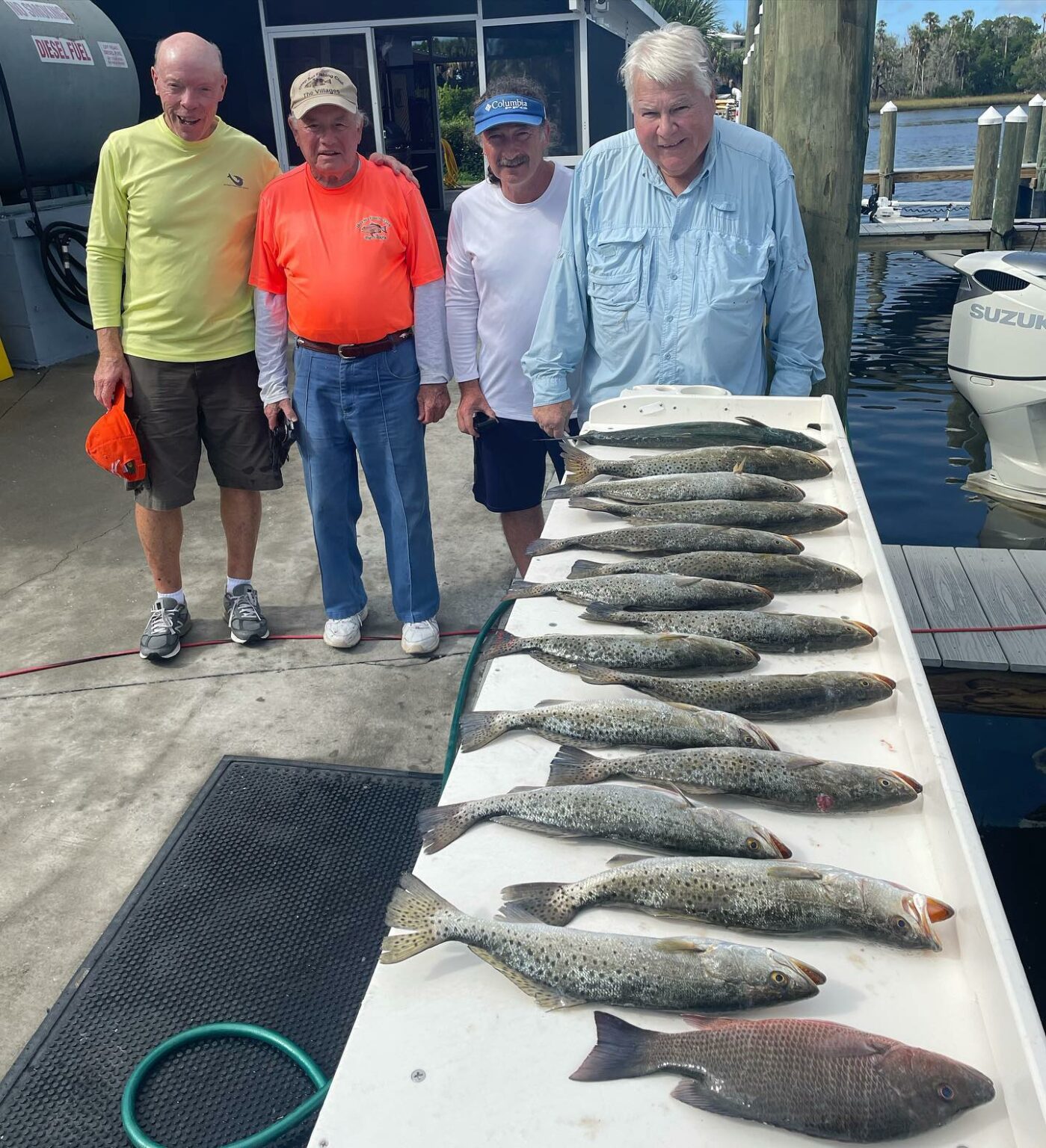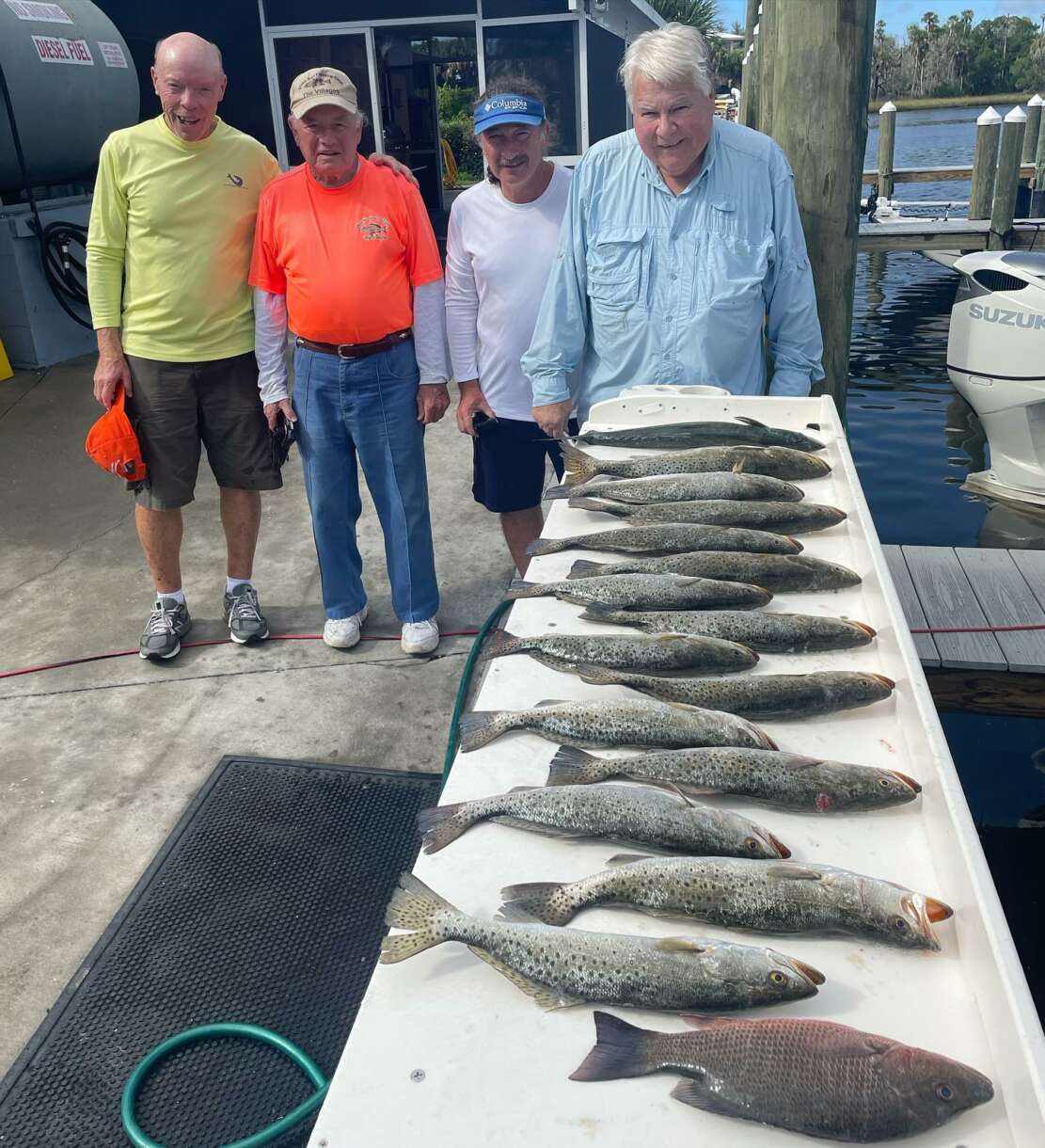 Snook: Snook, one of the most prized game fish in Florida, is known to anglers by their distinctive dark stripes, and they can reach up to 44 inches in length and weigh up to 30 pounds. They inhabit the mangrove-lined shallow waters of Crystal River, feeding on baitfish with aggressive and often explosive strikes. The acrobatic leaps enamor experienced anglers that snook takes when hooked, making them a thrilling catch for any enthusiast.
Tarpon: Anglers around the world have known Tarpon to be some of the most impressive sport fish. With their large and powerful body and silvery sheen, they are a sight to behold. Growing up to 8 feet long and potentially weighing up to 280 pounds, it's understandable why fishing for them has become a popular pastime in places like the open waters of Crystal River. Everyone knows that if you're looking for an adrenaline-pumping fight with an astonishing show of aerial strength, then angling for Tarpon is definitely for you!
Sheepshead: Anglers know the familiar, gray and black striped body of Sheepshead when they see them in the water. Sheepsheads are famous for their sporting qualities and size – they can grow up to 20 inches and weigh up to 15 pounds! Just as renowned, however, is their reputation as excellent table fare. As such, they can often be found in areas of dense structure such as rocks, pilings, and wrecks. Whether you're an avid angler or a casual fisher searching for your next meal, keep an eye out for these prized catches!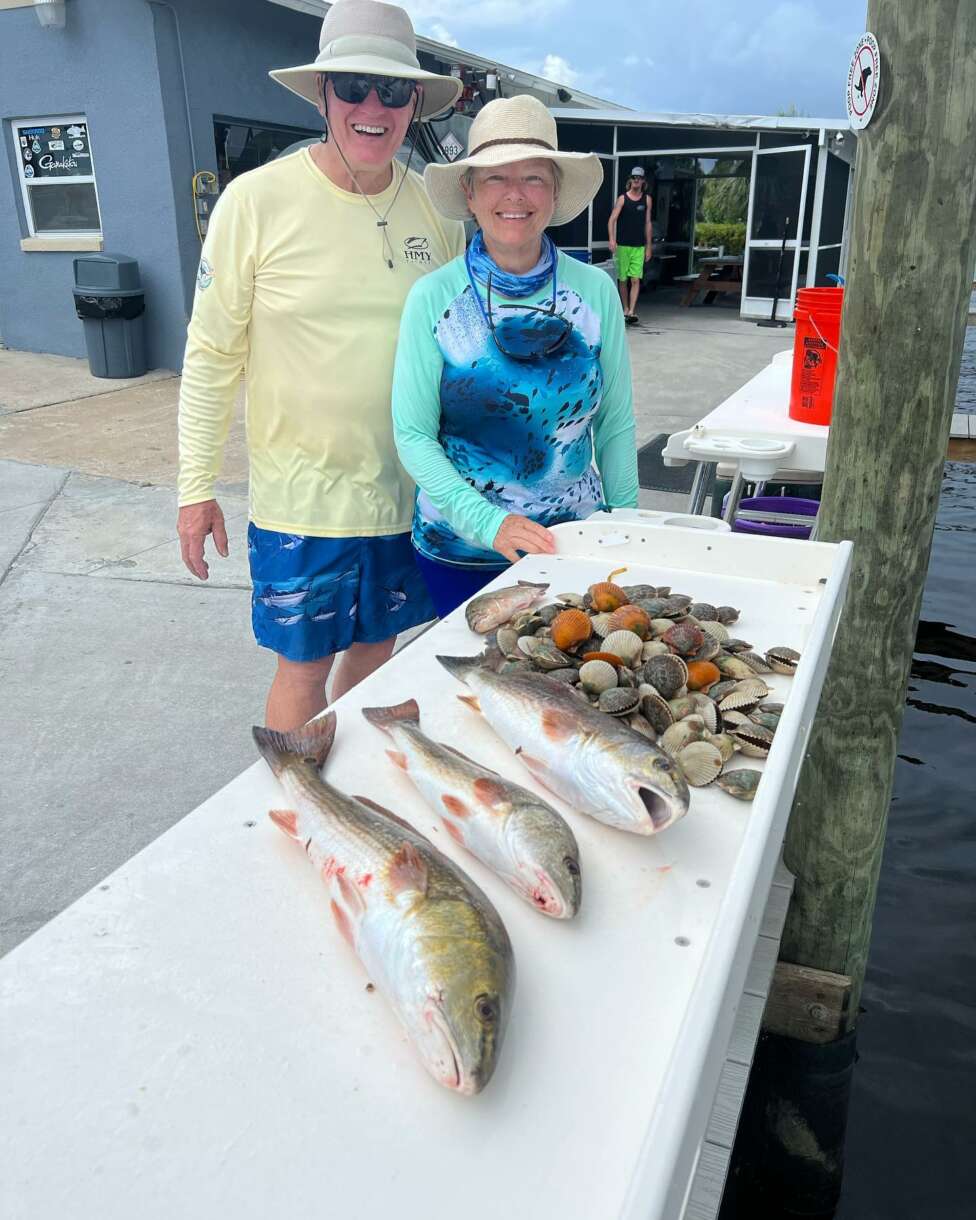 Fish With Us!
Fishing on Florida's Nature Coast is an extraordinary adventure every angler needs to experience! Whether you're looking for redfish, grouper, or something a little unique like scalloping, only allowed for harvest during certain times of the year – the Nature Coast has it all. If you book your fisherman's getaway in February of 2023, check with us about the scalloping season dates, so you don't miss out on that unforgettable memory!