Last Updated on December 27, 2021 by Eric
The Atlantic tarpon (Megalops atlanticus), a.k.a. "The Silver King", is one of the most exciting fish in the world to catch. They are renowned for their size and astounding fighting ability, often leaping completely out of the water several times during a fight. People travel from across the globe to have a chance to catch the mighty Silver King.
About Crystal River Tarpon
Tarpon can reach up to 8 ft long and weigh over 300 lbs. Tarpon typically spend most of their life in water over 70 degrees Fahrenheit. On the gulf coast of Florida, Juvenile tarpon grow up in rivers and estuaries, such as those found in the Everglades and here, along The Nature Coast. They generally live in these ecosystems for many years until they mature.
The Annual Migration
When tarpon reach adulthood they begin to adopt a pattern of migration from South Florida up the gulf coast each spring and summer. This migration also corresponds to their spawning cycle which includes trips deep offshore during the new and full moons.
Crystal River Tarpon Season
The gulf coast tarpon migration reaches the Crystal River and Homosassa area as the water temperature begins to exceed 75 degrees, typically in May.
During this period thousands of migrating tarpon, in schools with dozens or hundreds of fish pass through our area, often spreading out through the area creeks and rivers simultaneously. These migratory tarpon will continue to be found in large numbers in our area through August.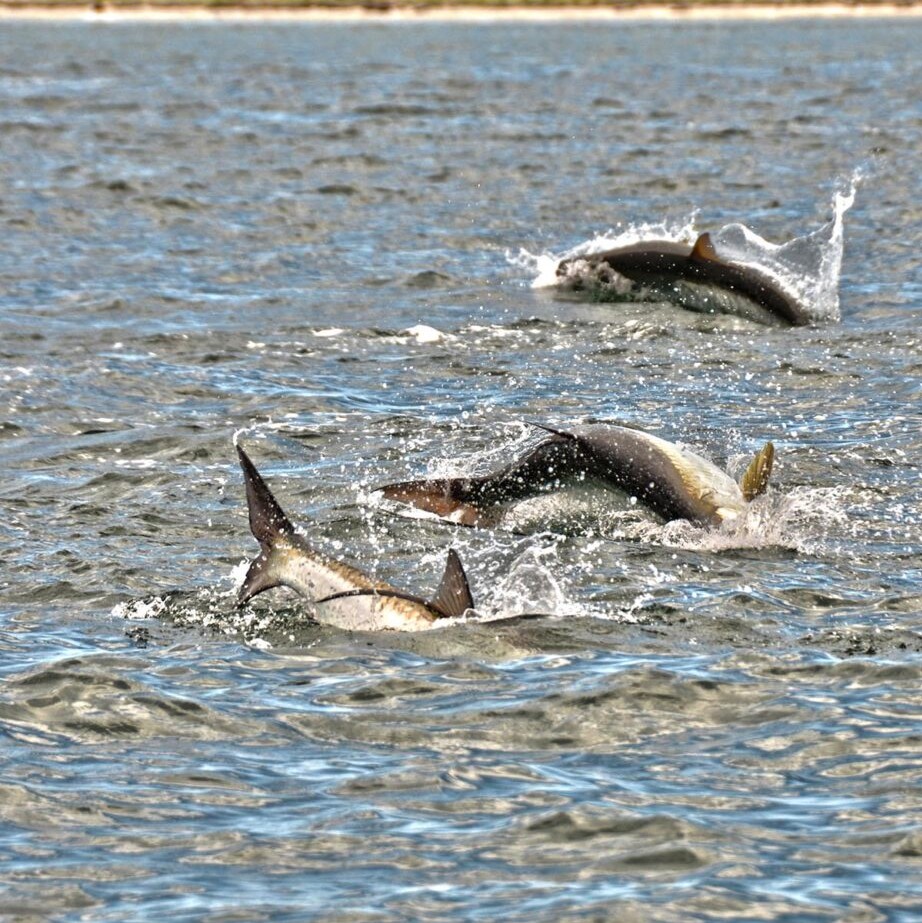 Targeting Migrating Tarpon In Crystal River
Fishing for large adult tarpon during the peak months of May through July focuses on finding pods of migrating fish over the expansive grass flats and in the many creeks and rivers in the area. When feeding, adult tarpon will strike live bait or large artificial lures.
Live bait options include pinfish, mullet, crabs, and shrimp. These baits can be cast near the edges and in front of pods of tarpon.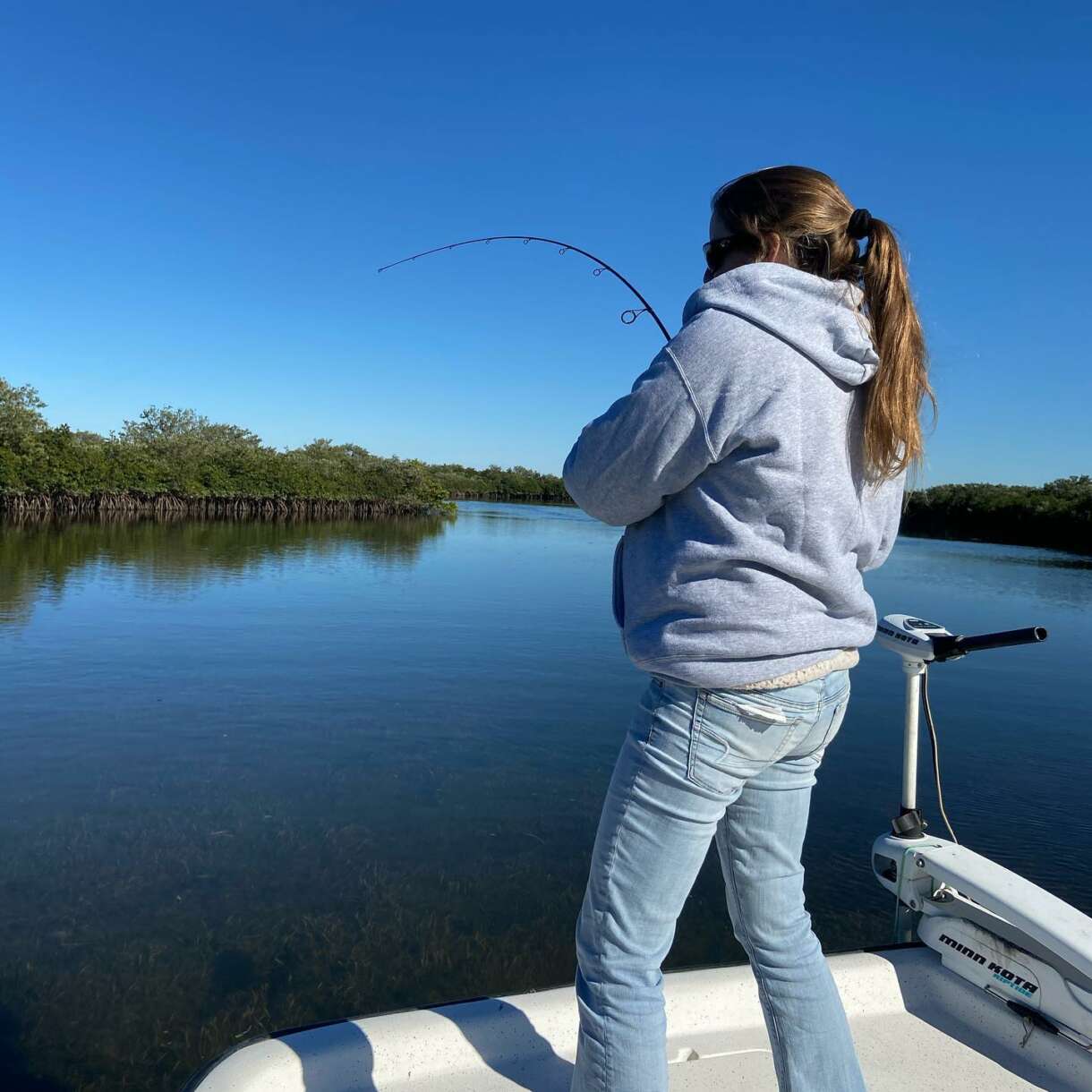 The artificial lures typically used include large soft body swimbaits that are sight cast to the edges of moving pods or well in front of individual fish, so they are not spooked.
You will often see many more tarpon than you are able to convince to strike. Fishing for tarpon requires persistence as they can be reluctant to feed until the time is right.
Once you are able to hook a tarpon the fight can last over an hour, with the fish jumping out of the water multiple times. Any of these hookups could be your fish of a lifetime!
Plan now for the coming season and book your tarpon charter with Crystal River Guide Service.