Last Updated on February 9, 2022 by Eric
One staple of the wintertime fishery in Crystal River is the sheepshead. During the cooler months (December through February) large sheepshead, up to 10lbs, will stage up on inshore and nearshore structure preparing for their spawn. Sheepshead can be found near bridge pilings, rock piles, docks, artificial reefs, and steep edges of channels. Schools of the largest sheepshead will usually be found on rock piles in 20-30 feet of water.
One the structure that you want to fish is located, anchor the boat up current, close enough that you can easily cast and float bait very near the structure. Sheepshead can be stimulated to feed by chumming the waters with crushed barnacles, clams, crushed crabs, shrimp heads. Sheepshead have mouths that have evolved to crush crustaceans, extract the meat and spit out the shells.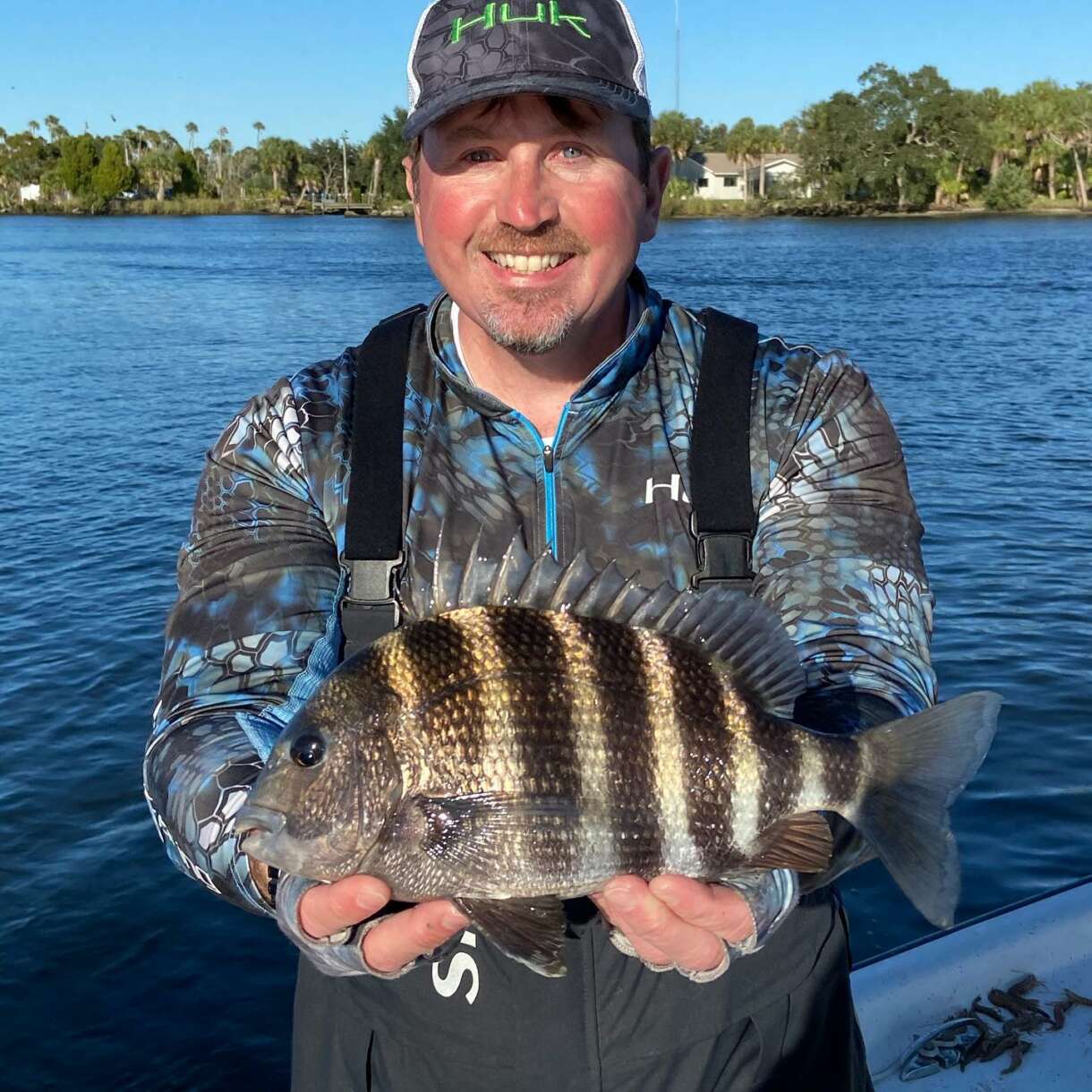 As such, they are very skilled at stealing bait from hooks, so very careful attention is needed to feel the fish and set the hook when it is time.
The best baits for sheepshead include shrimp and fiddler crabs (if you can find them to buy or catch). These are rigged weedless on relatively small hooks, often with the hook points just inside the meat of the bait, to ensure the fish take the hook into their mouth.  Two of the most common setups are weighted jig heads (⅛ to ⅜ ounce is a good size to start depending on water depth and current) or knocker rigs.
This rig is often a size 2 J-hook, with an egg sinker free sliding on the leader. You will need just enough weight to be able to reach the intended bottom structure or depth.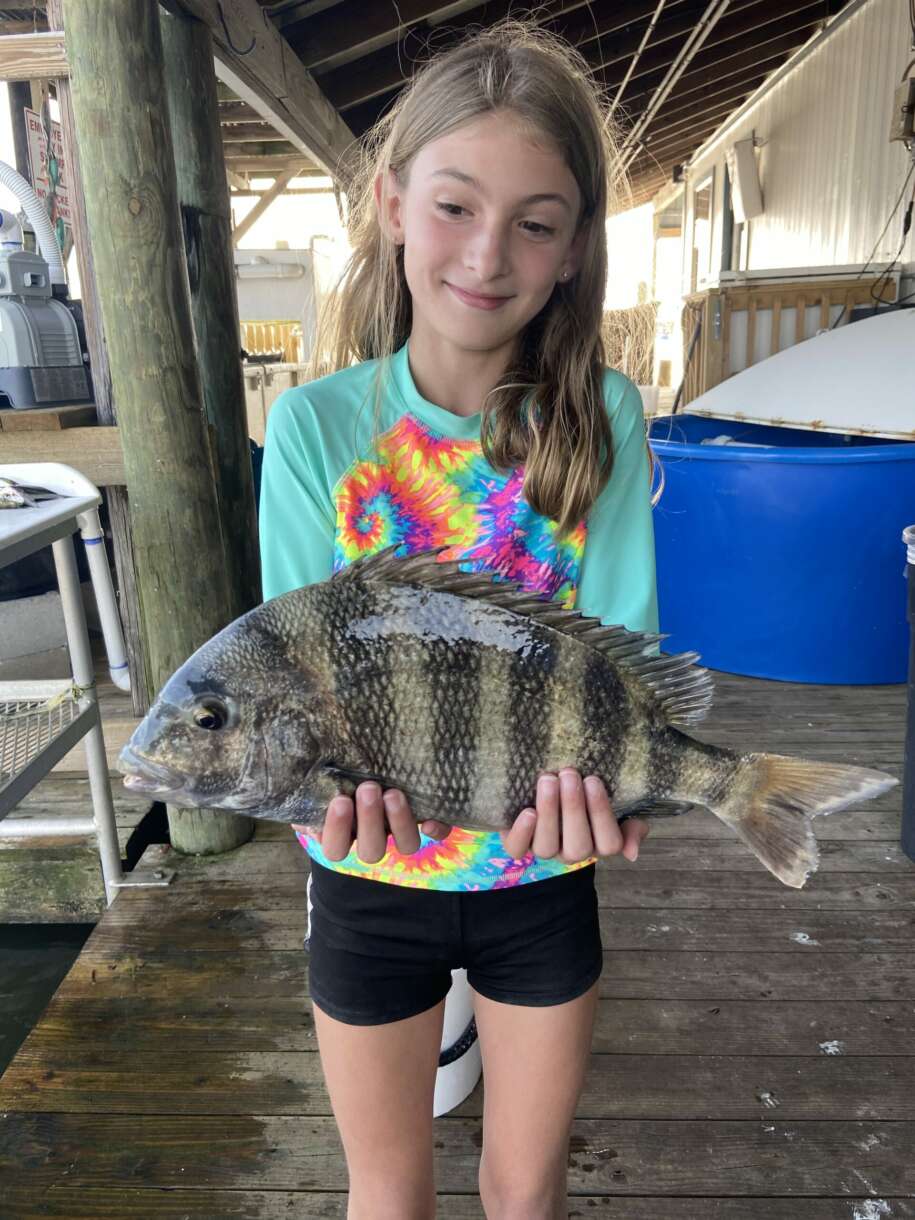 Once fishing, try placing your baits at different parts of the structure to determine the best location for the fish. They may be found in one area of the structure. Learning to feel the bite of  a sheepshead can be challenging. By keeping the slack out of your fishing line you will have the best feel of what is happening to your bait. Set the hook quickly once you feel a small tap on your line, as sheepshead have subtle bites.
You may need to experiment with timing of the hooks set to start landing fish consistently. Regardless, you will lose many baits to these crafty bait thieves.
Sheepshead are fantastic to eat. Each angler can keep eight fish over 12 inches, with the largest fish being the easiest to clean with the best meat yield.
Plan a fun and exciting winter sheepshead fishing trip with Capt. Casey now, before the prime time has passed.