Last Updated on January 16, 2023 by Eric
If you're looking for an exciting winter fishing experience, look no further than Crystal River, Florida. At this time of year, the waters of the Gulf of Mexico are teeming with Sheepshead, one of the most highly sought-after fish among anglers.
Not only are they hardy and fast-moving, but they can also be found in abundance here – making it a great spot for both experienced and novice anglers alike! Catching this species in Crystal River is truly nothing short of rewarding.
Sheepshead in Crystal River
The Sheepshead is a staple among anglers here in the Crystal River! Known for their black and white stripes and oddly human-like teeth, these fish weigh up to 5 pounds and measure up to 2 feet. They are an impressive sight on their own, but their white meat makes them an even more valuable prize.
They commonly form large schools around structures like pilings, rocks, bridge supports, and natural or artificial reefs. You can find them deep in the channels and around the power plant outflow here in Crystal River. If you're out looking for great fishing action, keep an eye out for the Sheepshead – they're a must-catch species!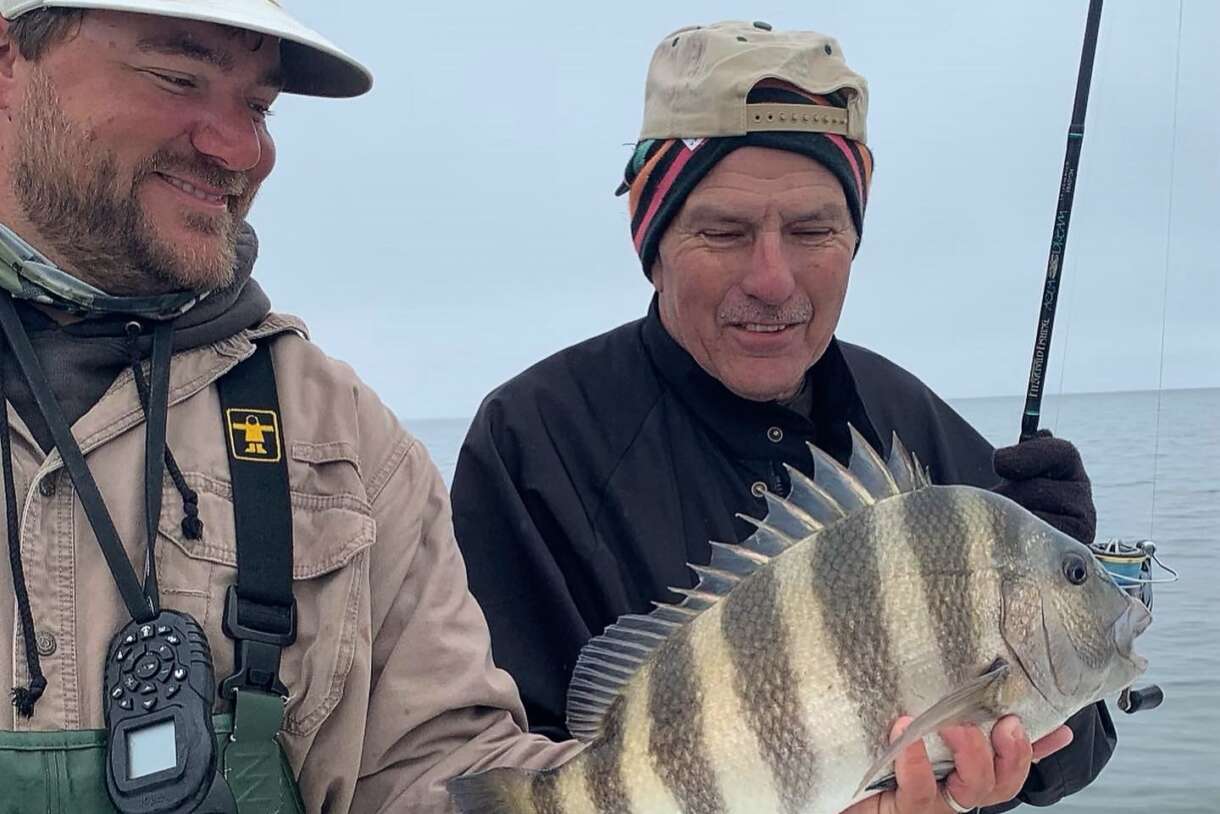 Fishing Tips for Sheepshead
Winter is the prime time to catch Sheepshead, and anglers must be prepared with the right bait and know their feeding habits. Sheepshead can be found in shallower waters during this time since it is when they feed and spawn. Fiddler crabs and shrimp are great live or dead baits that can lure them in, but don't underestimate those Sheepshead!
They are known for being tricky and hard-fighting, so don't think landing one will be easy even if you have a robust setup– it will put up quite a battle on light tackle, no matter what kind of lures or bait you use. Experienced anglers must understand the skill to outsmart these fun, tasty fish.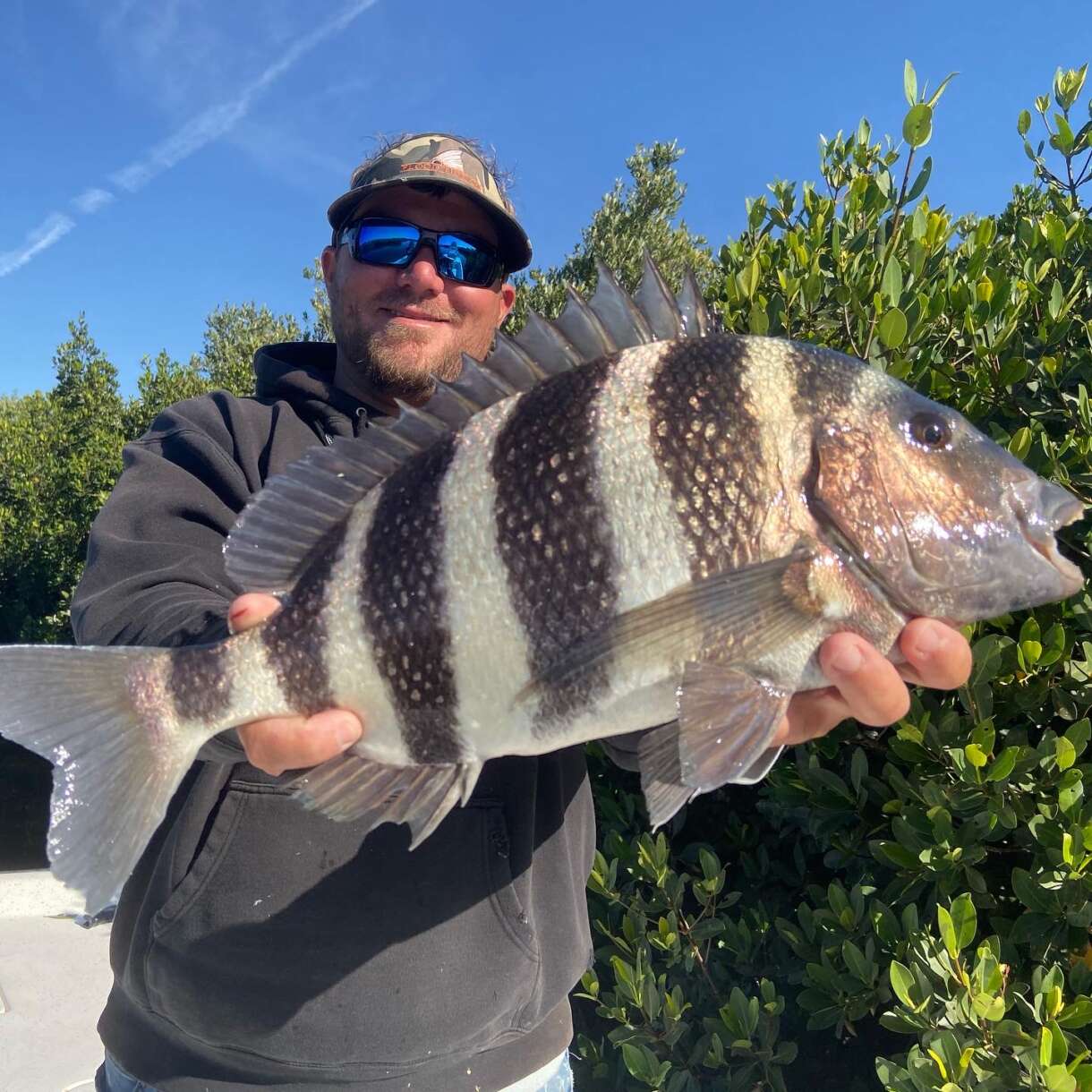 Winter Fishing Crystal River
Winter fishing in Crystal River, Florida, offers anglers a unique opportunity to catch various fish species in the shallower inshore waters. The change in tide patterns during this time of year causes fish to move further inshore in search of food. This makes them more accessible to anglers, and the shallower water offers a greater chance of catching these fish species.
The Sheepshead is a particularly sought-after fish, known for its distinctive black and white striped markings and delicious white meat. Additionally, anglers can expect to catch other fish species, such as redfish, trout, and black drum, known to congregate in inshore waters during winter. The winter season in Crystal River offers an excellent opportunity for anglers of all skill levels to experience the thrill of catching a variety of fish in the beautiful Gulf of Mexico.
If you're ready to experience some exciting inshore fishing in Crystal River, look no further. Captain Casey Russell at Crystal River Guide Service have expert knowledge and years of experience, so they know where to find fish and how to get them on your hook. So if you're ready, book your trip today!