Last Updated on December 28, 2022 by Eric
If you're excited about the 2023 snook fishery, look no further. For many reasons, Crystal River is one of the best places in Florida for inshore fishing, and snook are one of the primary game fish targets that can be caught virtually year-round.
What Are Snook
Snook are a fantastic gamefish and a favorite among many anglers. From not only in Florida but also in the South Eastern US and the Caribbean, they can be found swimming in estuaries, flats, inshore reefs, and beaches. Averaging 15 to 20 pounds with a slender body, they have a unique look that stands out from other fish – their dark back and pale underside, along with distinctive vertical bars on the silver side, make them all the more interesting.
But there's more to snook than what meets the eye – look closely, and you'll notice they have one continuous dorsal fin, divided into two sections: spiny at the front and fleshy towards the back.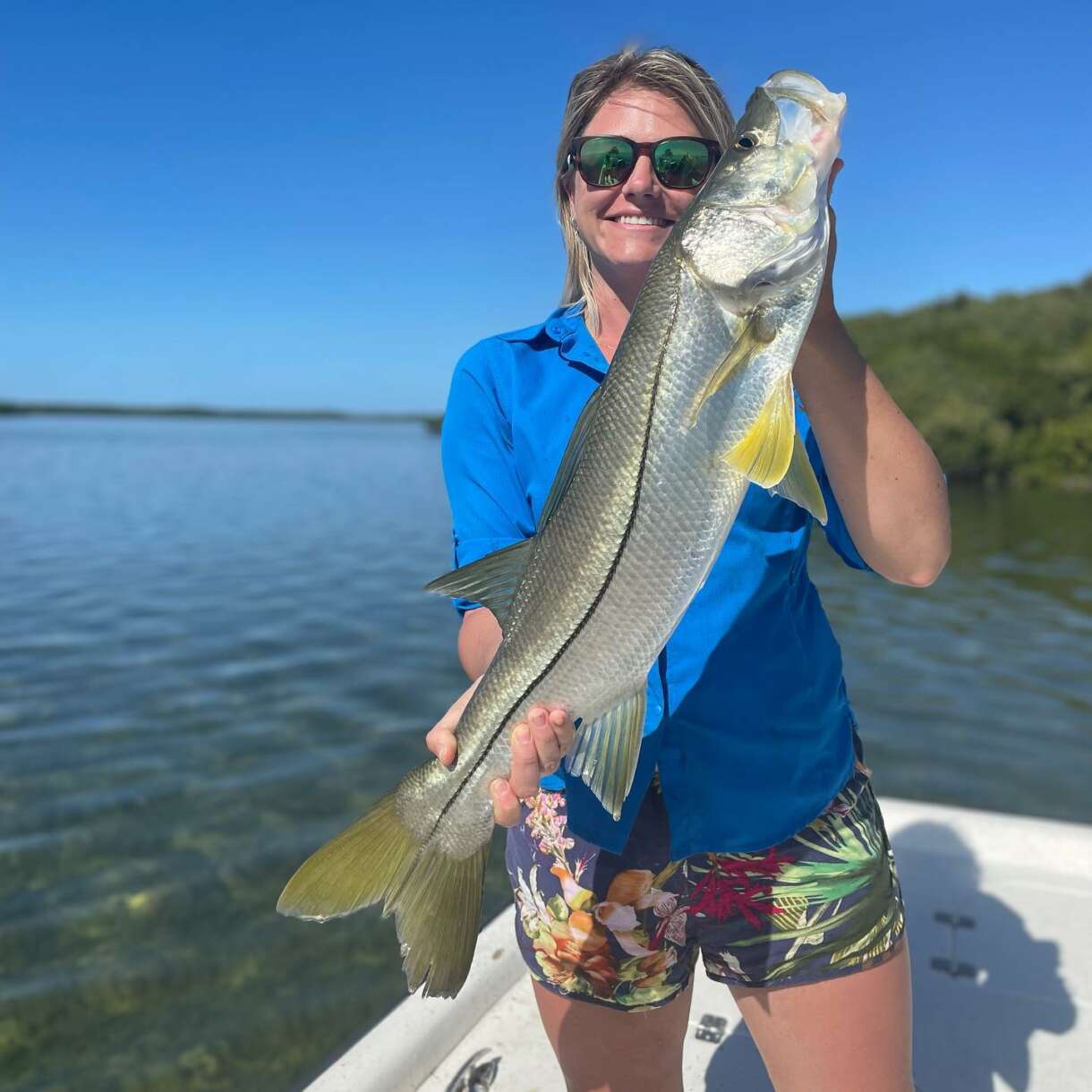 Found commonly in the coastal and estuarine waters of the Atlantic Ocean, Gulf of Mexico, and the Caribbean Sea, snook tend to live shallow in habitats like mangroves, seagrass beds, oyster bars, and deeper channels. These opportunistic eaters will take a variety of baitfish, shrimp, and crabs. Catching snook is a favorite pastime here in Crystal River during warmer months, starting spring around March and peaking in late summer, though they can be caught throughout the year.
Tips For Crystal River Snook Fishing
If you're looking to fish for snook in Crystal River, you have several different methods. Live bait fishing is one of the more popular choices among fishermen. Using fresh bait such as mullet, pinfish, or jumbo shrimp will often work wonders as it can be fished under a topwater cork or cast in open water.
Jigging is another reliable choice when targeting snook, as soft plastics can be attractive to them if you present them correctly and can be used around rock piles and bridges throughout the area. Casting with lures can also draw attention and hook a big fish.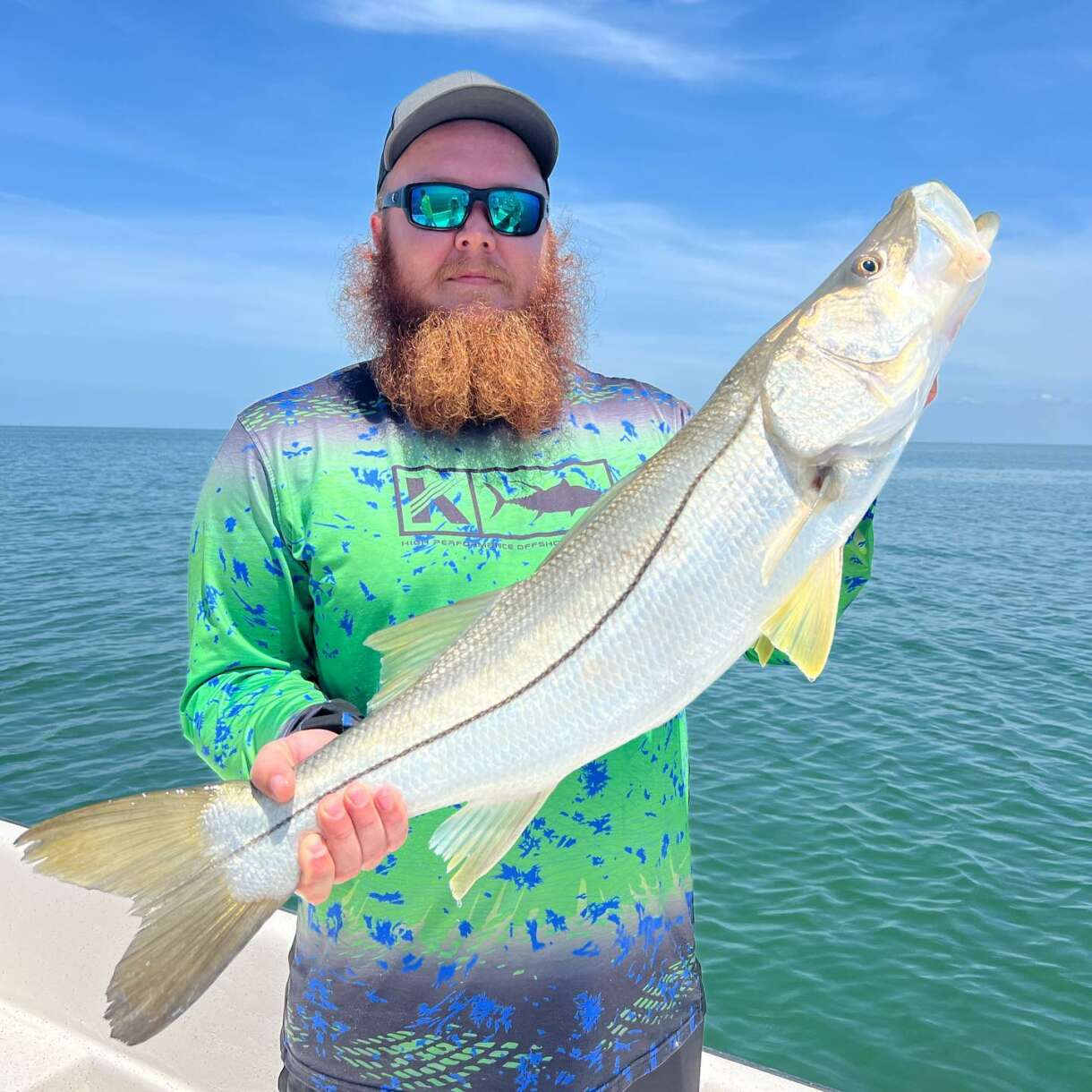 Let's Catch Some Snook In 2023
There's nothing quite like a day of fishing for snook with Captain Casey Russell of Crystal River Guide Service- no stress, just a lot of fun and beautiful catches! With over ten years of guiding experience and a USCG license, Captain Casey knows all the best spots in Crystal River. Whatever your angling level, you can rest assured that you'll have a great time.
All you have to do is sit back, relax, and leave the rest to us – we promise an unforgettable experience! Don't miss out on this unique opportunity; book your trip today with Crystal River Guide Service for the ultimate snook fishing trip!