Last Updated on October 26, 2022 by Eric
Crystal River is a well-known hotspot for fishing, particularly for targeting gag grouper, mangrove snapper, and redfish. The inshore fishery around Crystal River is currently firing on all cylinders.
Fall Fishing In Crystal River
Crystal River is one of the best places to fish in Florida, especially during the fall. The cool weather brings in a variety of fish, so you have a good chance of catching something no matter what you're fishing for. This is a proper transitional period, offering you shots at species from late summer and what you might expect in winter. Whatever type of fish you're looking for, you're sure to find it in Crystal River during the fall. So come on and enjoy some of the best fishing Florida offers.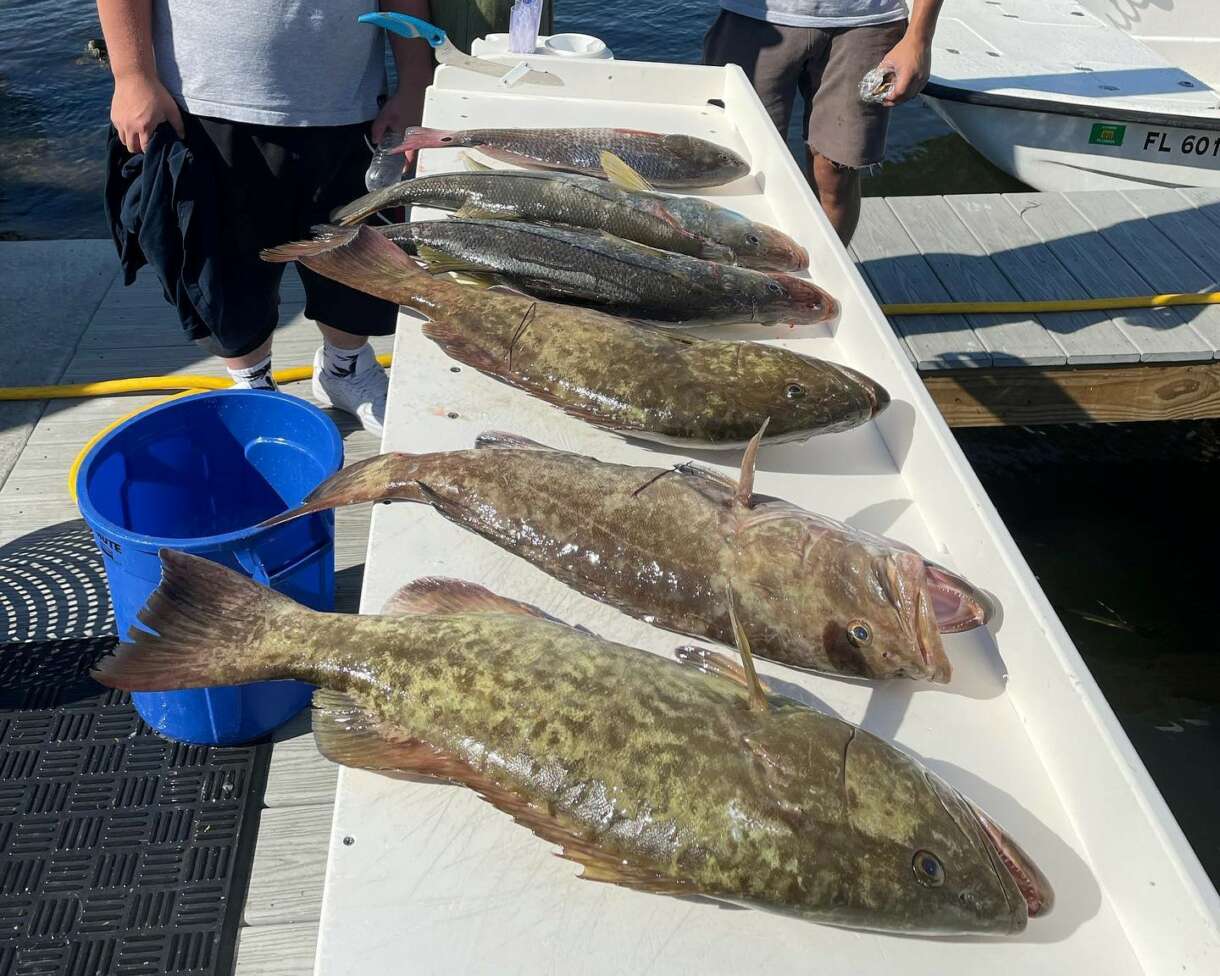 Gag Grouper
Many people think of Gag Grouper as a fish only found in deep water, but in Crystal River, Florida, we have a unique fishery that allows us to catch quality Gag Grouper in less than 20 ft of water. This fishery is usually at its peak from October through December, so it is the perfect time to get them, but we can catch grouper inshore year-round.
The key to success is knowing where to find the fish and using the correct tackle and techniques. Inshore grouper fishing is an exciting and challenging way to enjoy the fall fishing season in Crystal River. With some knowledge and effort, you can be rewarded with excellent catches of this delicious fish.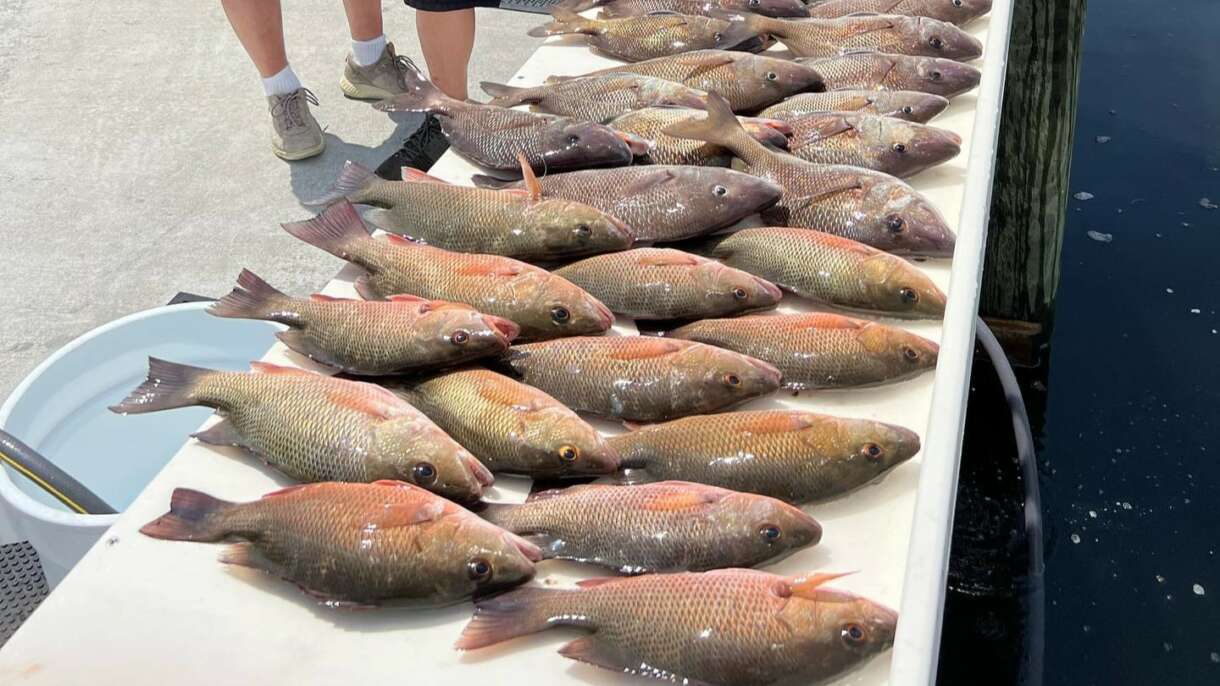 Mangrove Snapper
Mangrove snappers are an inshore snapper species that can be caught year-round in Crystal River, Fl. They have a peak season in late summer, but the mangrove snappers are still out and ready to hook. As the name suggests, they live in the mangroves. If you plan on targeting inshore fish, the mangroves are a great place to fish; you'll have the widest variety of fish.
Mangrove snappers feed on about anything, but some of their favorites include shrimp, crabs, pilchards, and other small fish. Mangrove snapper makes excellent table fare and is considered by many to be one of the best-tasting fish in Florida. If you're looking for a great-tasting fish that's pretty easy to catch, look no further than the mighty mangrove snapper!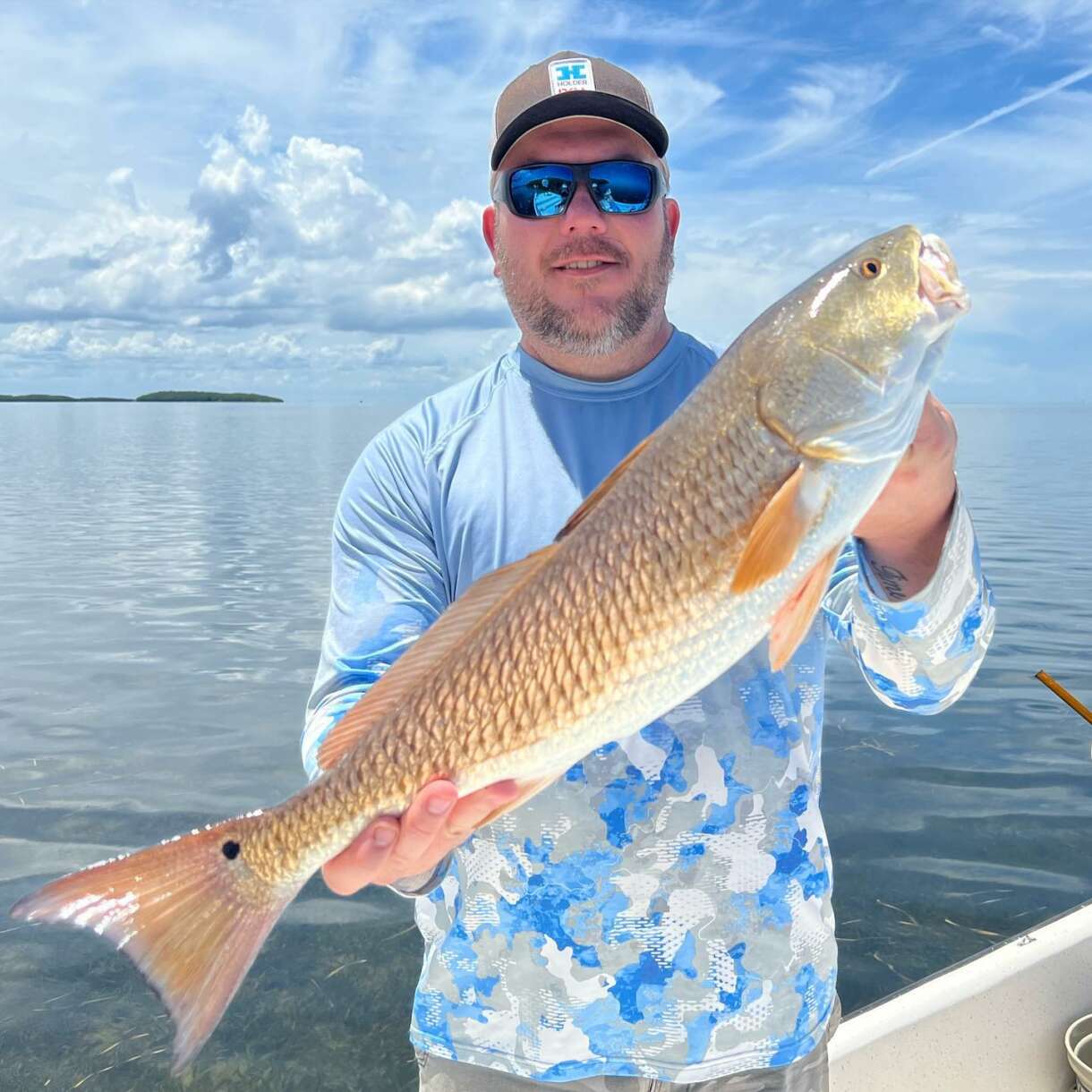 Redfish
Looking for a great-tasting fish to add to your fall menu? Look no further than the redfish. Also known as the "flats pumpkin", this delicious fish is abundant in Crystal River during the fall months. The cooler temperatures cause the redfish to switch to a bottom-feeding diet, meaning you'll have to change your tactics.
Early in the fall, which we are in the middle of, you can still expect to find some highly active redfish. These fish are excellent for eating, and you'll have a blast catching them in Crystal River. So grab your fishing gear and head on out for a fun day of fishing and feasting!
Let Crystal River Guide Service Show You the Ropes (and the fish)
Crystal River is a renowned fishing destination that any angler would love. The inshore fishing here is phenomenal, with various fish species. This includes redfish, speckled trout, flounder, black drum, sheepshead, and more. The diverse array of habitats is one of the reasons why the fish thrive here. This includes grass flats, creeks and rivers, and oyster bars.
This fall is the perfect time for gag grouper, redfish, and mangrove snapper. To experience the best of what Crystal River offers, you need a trip with Crystal River Guide Service. We have the experience and knowledge to put you on any target species you want. So don't wait any longer; book your trip today!