Last Updated on November 29, 2022 by Eric
December is a great time to wet a line in Crystal River. The weather is usually mild, and the fish are biting. Here is a breakdown of what to expect on an inshore fishing trip this month. So, whether you're a seasoned pro or a first-time angler, check this out for the info you need to get out there and catch some fish!
Crystal River Winter Fishing
December is an excellent time to fish in Crystal River, Florida. The negative tides mean gamefish such as redfish, black drum, sea trout, and sheepshead are trapped in pockets of deeper water in the inshore backcountry waterways. This makes them easy to target and provides an excellent opportunity to catch much fish. These fish are also known for putting up a great fight, so you're guaranteed to have a blast.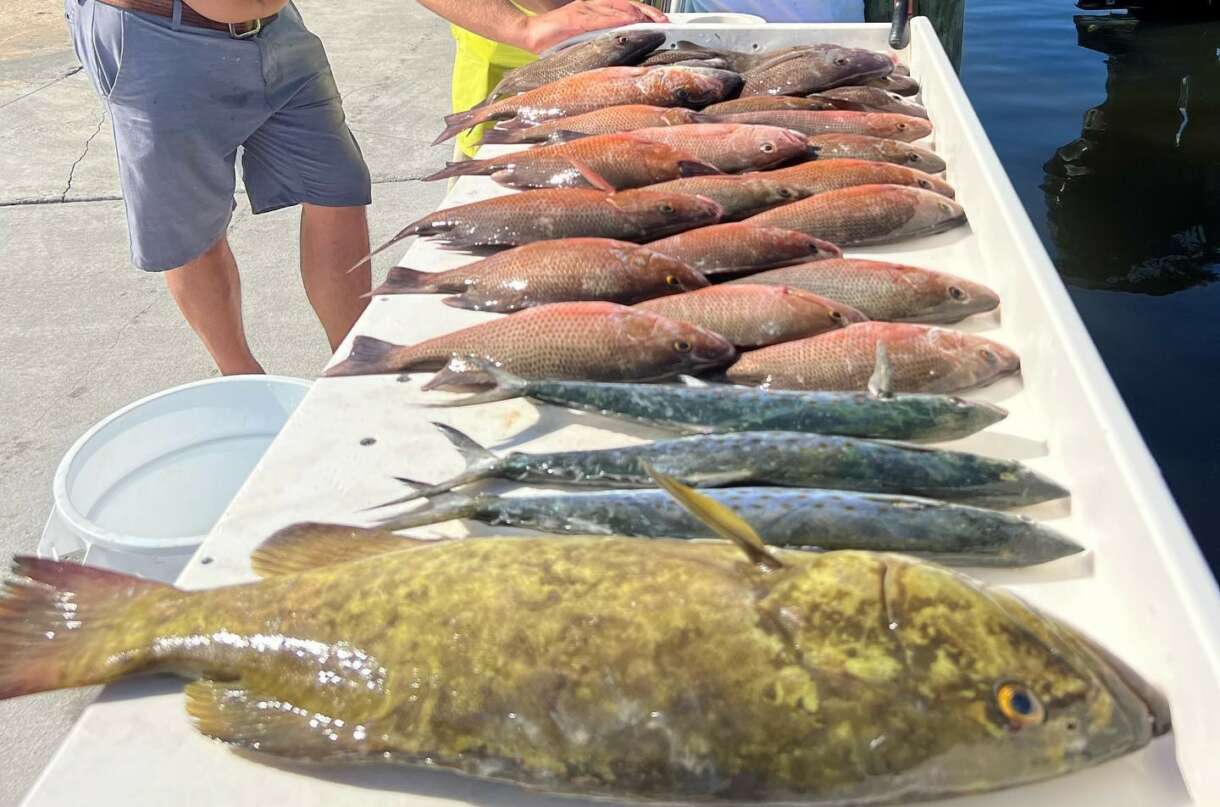 Keep in mind that as we ease into Winter, the fish won't just hop right into these backcountry waterways; the usual suspects will remain in the areas they usually are during the year. Then as we progress deeper into Winter, the fish will begin going further and further inshore, allowing fishermen to take advantage of the negative tides associated with winter. The reason why these fish go so far inshore is one reason split into two.
They are going further inshore to get out of the cooler, deeper water in search of a bit of warmth created by the Sun, which can warm up the shallow waters faster during the day. Because of this, though, the baitfish and crustaceans these big gamefish love to eat will also be going inshore for the same reason, which will, in turn, bring in some more of those big gamefish in search of food as well as warmth.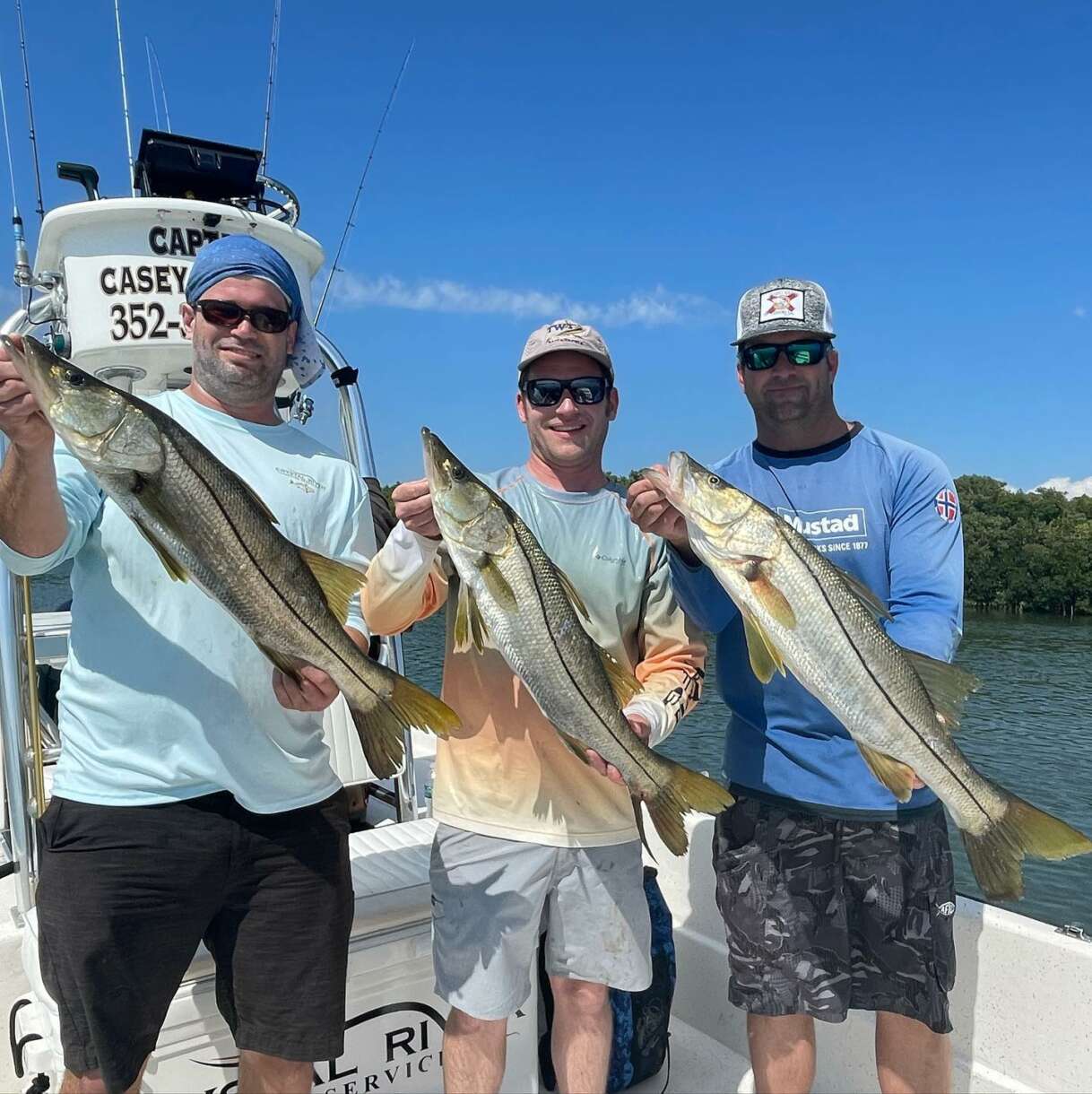 What's Biting
The winter months are some of the best times to fish in Florida. This is because the extended fall season brings an abundance of grouper in the shallow waters. Fishers from around come to participate in the year-round fishery, but winter is when the action really picks up. In addition to grouper, snook in the mangroves, redfish, and seatrout on the flats are all active during this time of year.
As we get deeper into winter and start targeting inshore fish again, reds, seatrout, sheepshead, and black drum can be found hiding out in warmer water outflows or up coastal river systems in the backcountry waterways. So if you're looking for a great time to go fishing, Florida is the place to be in the winter!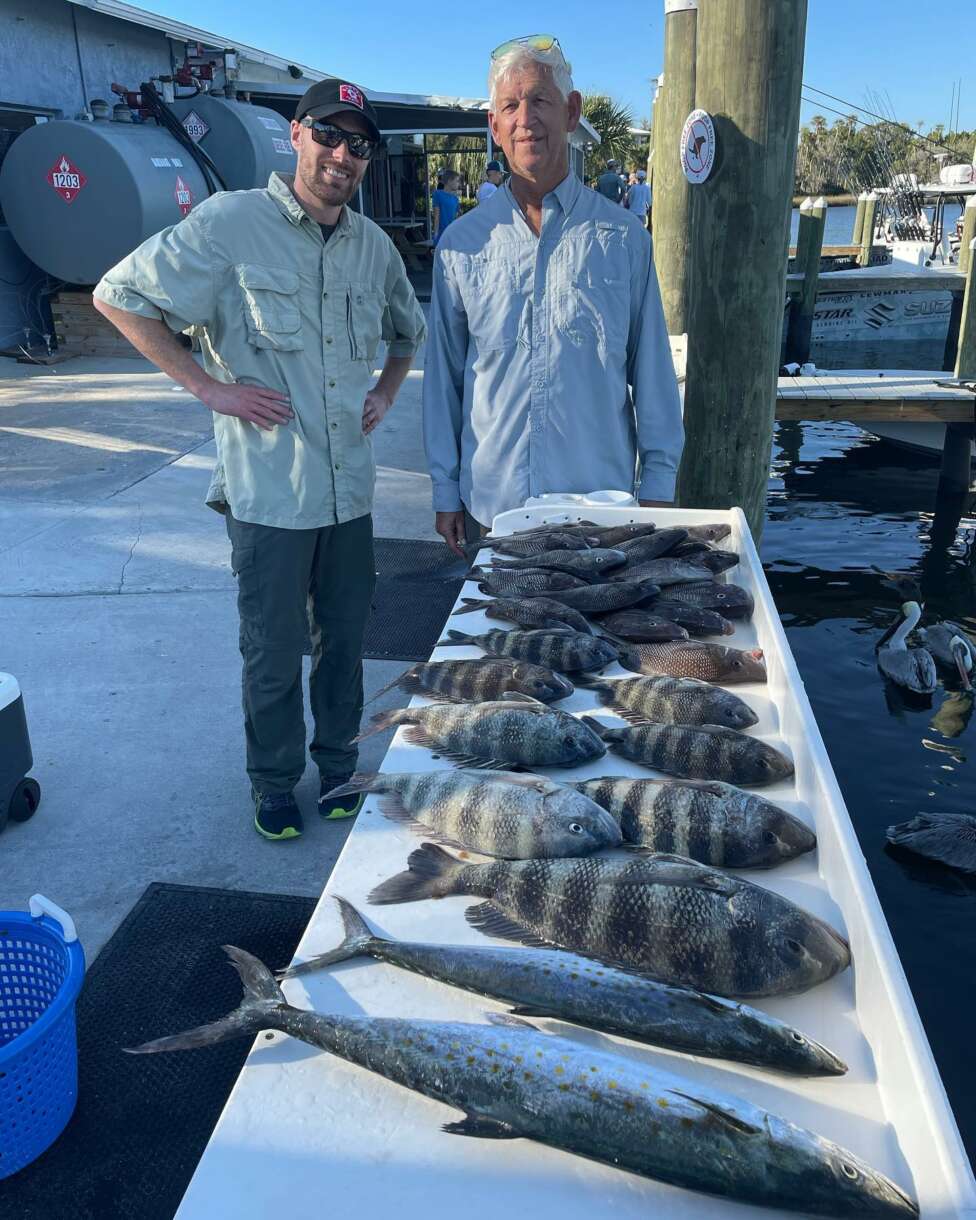 Winter Fishing Charters
Do you want to enjoy a Florida winter fishing adventure? Captain Casey at Carolina Guide Service can make it happen! Captain Casey is a USCG Licensed captain and certified able-bodied seaman. He's an avid fisherman who knows all about the hidden gems of fishing Crystal River has to offer. The Crystal River area is unique for many reasons, and Captain Casey knows all about them. So if you're excited to get out there on the water and catch some fish, book your trip today! Captain Casey will make sure you have a great time and come back with some stories to tell.