Last Updated on July 20, 2022 by Eric
Crystal River, Florida is a well-known spot for catching redfish in August. In order to make the most of your fishing charter, it's important to prepare ahead of time.
The August Redfish Run
For those who love spending time on the water, the August redfish run is an annual event not to be missed. Every year, huge schools of redfish travel west from Crystal River in search of deeper waters.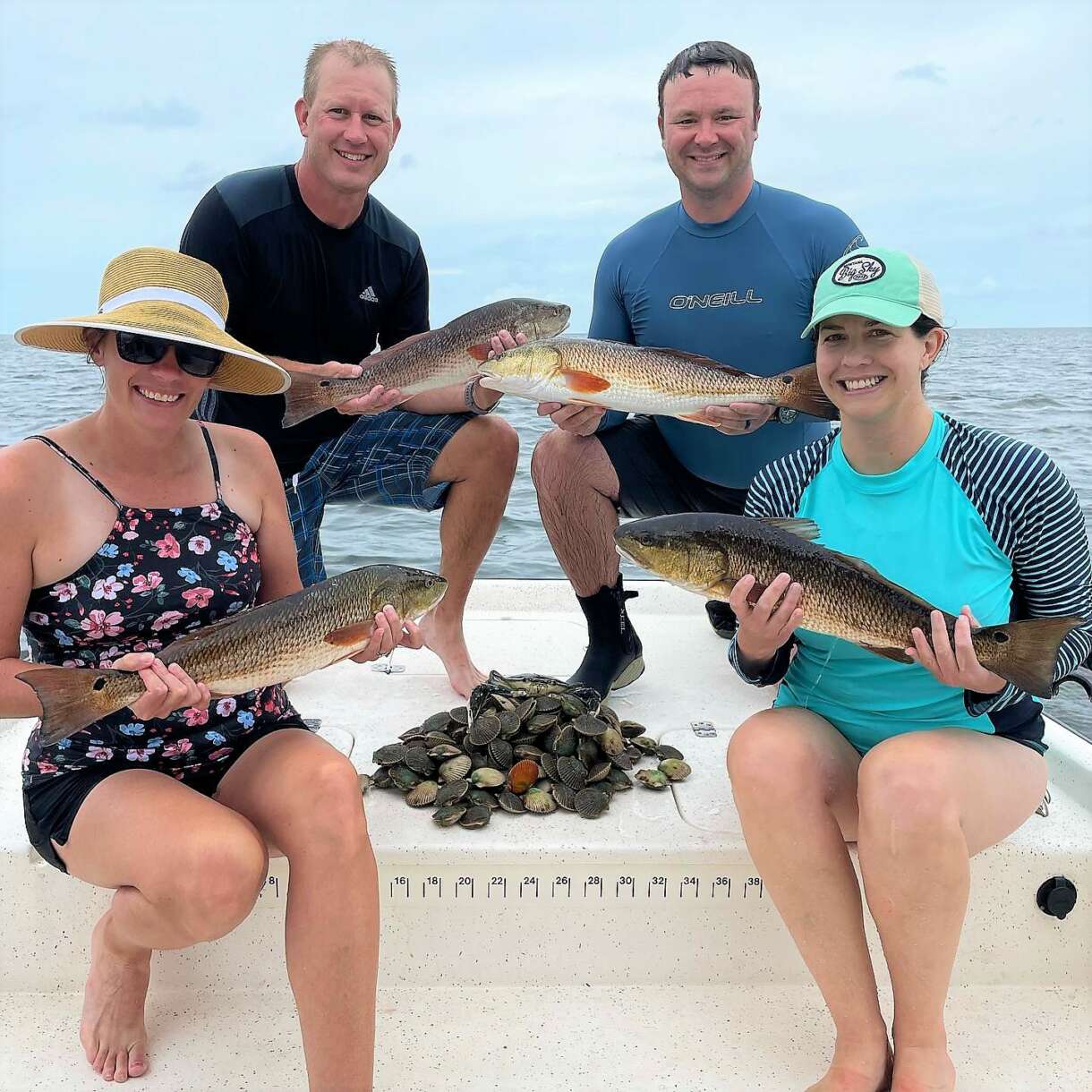 These fish are typically 25 inches or longer, making them a prized catch for any angler. The best way to experience the redfish run is to charter a boat and head out onto the open water.
You can also try your luck from the shore, but you'll likely have more success if you're in a boat.
Whichever way you choose to fish, make sure to bring along plenty of bait and tackle. The August redfish run is a great opportunity to enjoy some of the finest fishing Florida has to offer.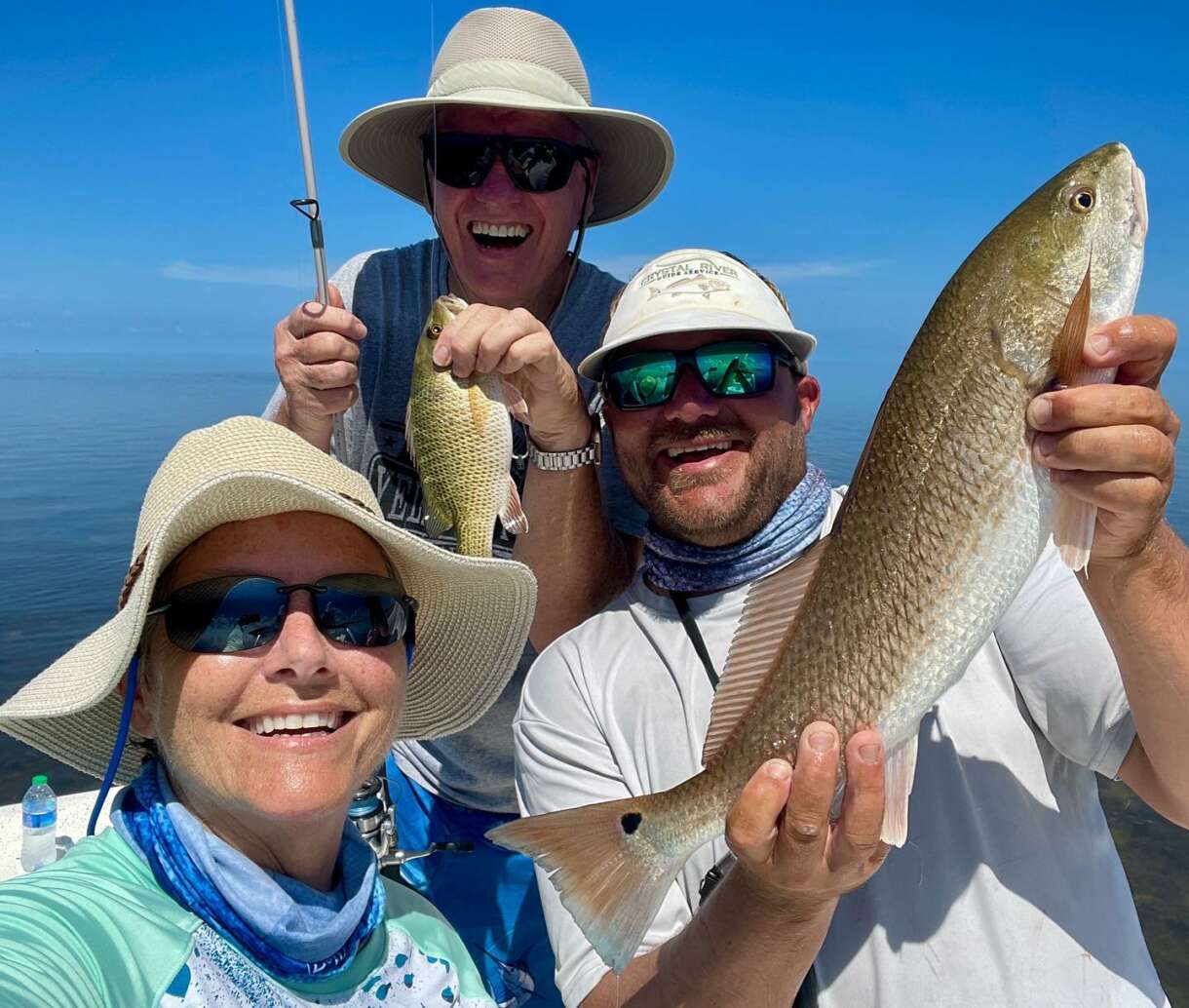 Targeting Migrating Redfish With Live Bait
The great thing about fishing with live bait is that it's relatively simple to get started. The size of the bait will determine the size of the hook you'll use. For redfish, you'll want to use a hook size between 1/0 and 3/0.
As for the leader, you'll want to use a fluorocarbon line that's 15-30lb. Your main-line should be made of braid and be 15-30lb, depending on the structure you're fishing in. You'll also want to use a 3000 series reel.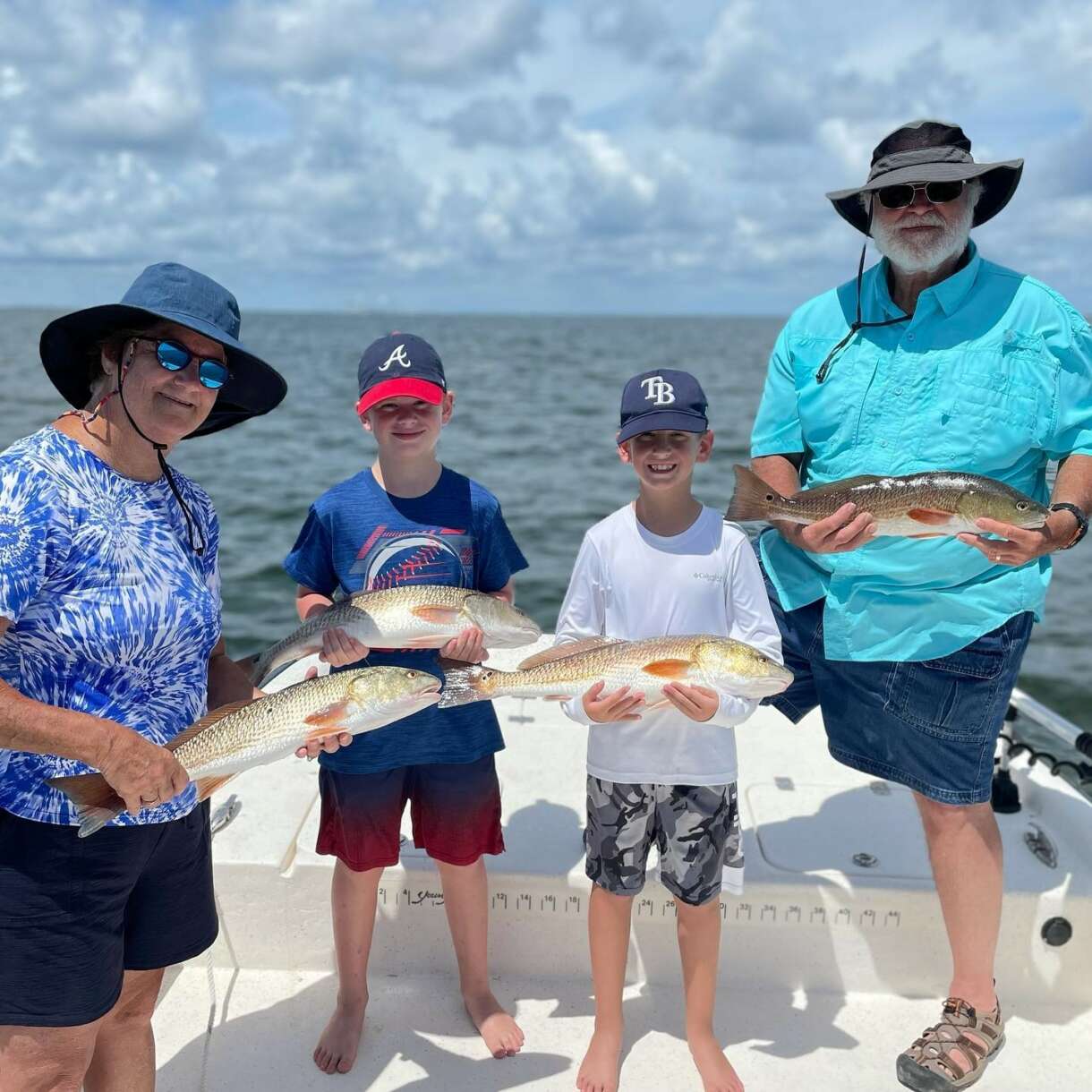 With Artificial Lures
The mainline, leader, and sizes should be the same as mentioned above.
One of the funnest ways to catch redfish is to use a topwater lure, which is particularly effective in shallow waters. Soft plastics can also be used; they're a good option if you want to bump them along the bottom.
Lure color is usually up to the angler. In my rule book, it is always a natural selection. Most live bait species have light bottoms and dark tops; I use lures with the same characteristics.
Crystal River Inshore Fishing Charters In August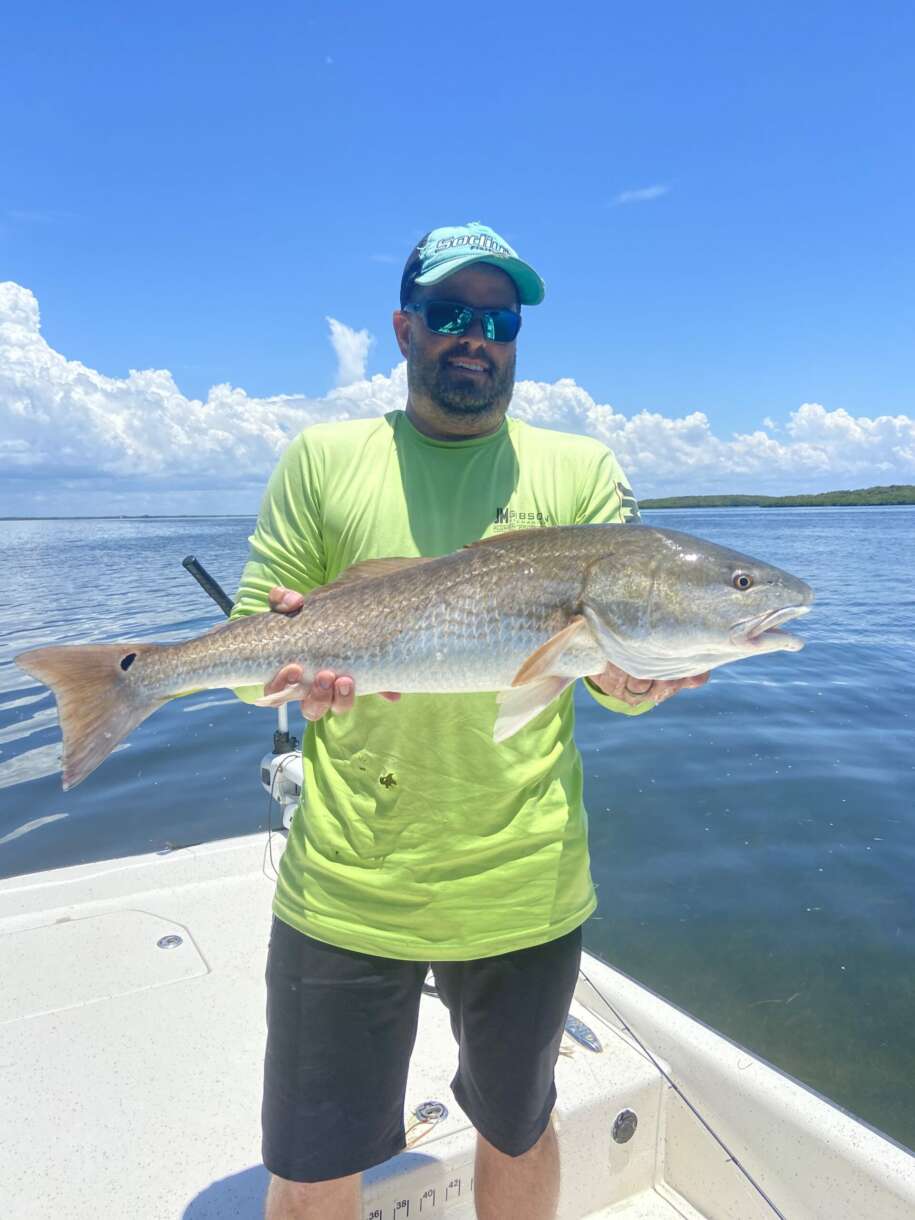 If you are considering a fishing charter in Crystal River, Florida during the month of August, there are a few things you need to know. First and foremost, the redfish run is in full swing and the fishing is excellent.
However, because of the high demand for charters during this time of year, it is important to book your trip well in advance.
Additionally, be sure to pack sunscreen and insect repellent – both are essential items when spending time outdoors in Florida.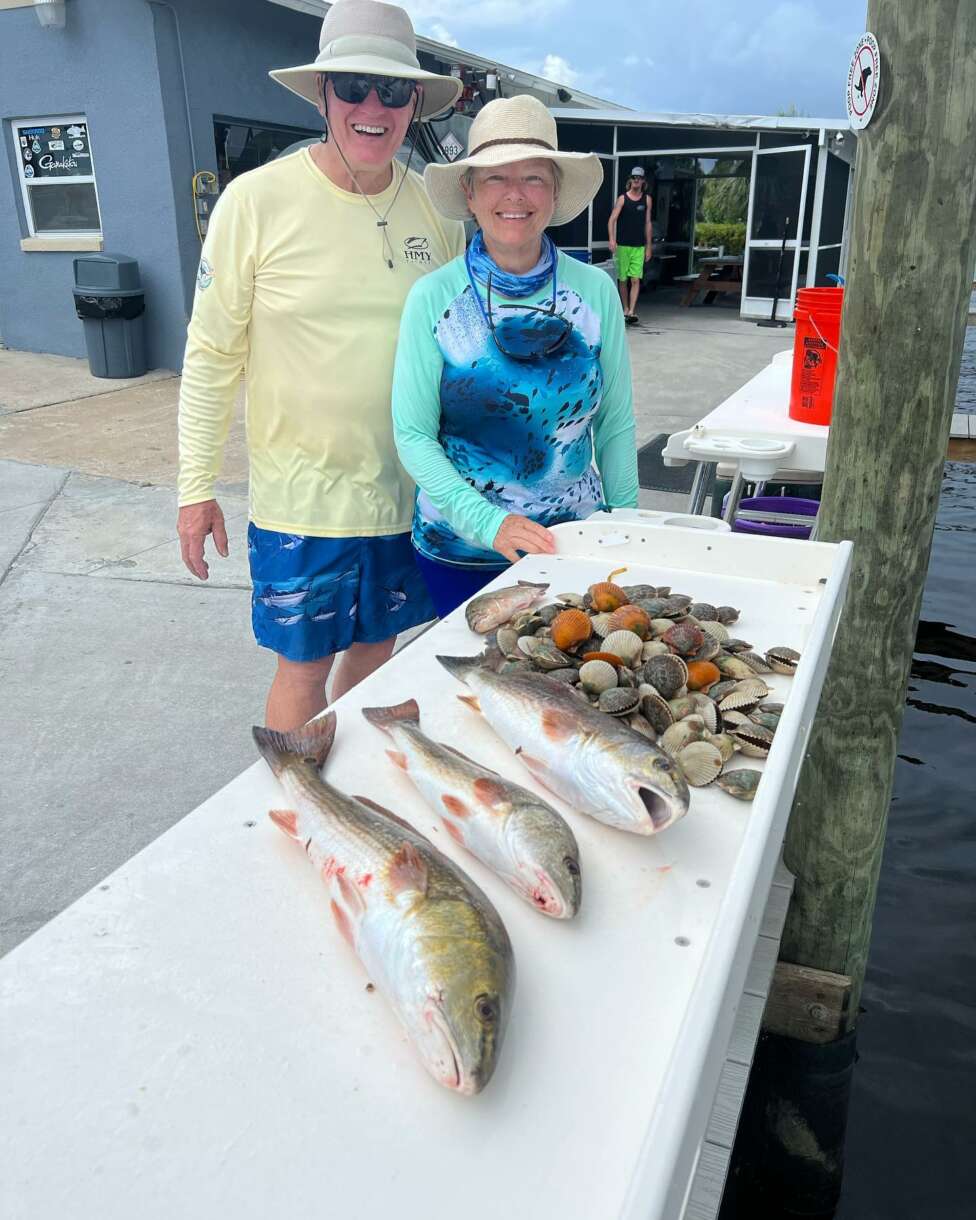 Fish With Us
If you're looking for an exciting fishing adventure, the August redfish run in Crystal River, Florida, is not to be missed. Every year, thousands of redfish make their way through the flats and inshore fishery here, and anglers from all over the world come to partake in the action.
The fishing is excellent during this time of year, and you can expect to catch plenty of fish if you book a charter with Crystal River Guide Service. Our experienced guide knows all the best spots and can help you make the most of your trip.
So don't miss out on this unique opportunity – book your charter today!