Last Updated on June 14, 2022 by Eric
The Crystal River scallop season is just weeks away, and it's a good idea to book your charter scalloping trip as soon as possible.
Scalloping is a very popular activity in the area and scallop charters will sell out in advance.  The scallop season runs from July 1 through September 24.
When you are looking to hire a charter boat and captain for a scalloping trip, here are some characteristics to look for. 
How much experience does the captain have in the area?
Ideally, you want a captain with years of local knowledge. One familiar with local waterways and connected to the area's fishing and boating community.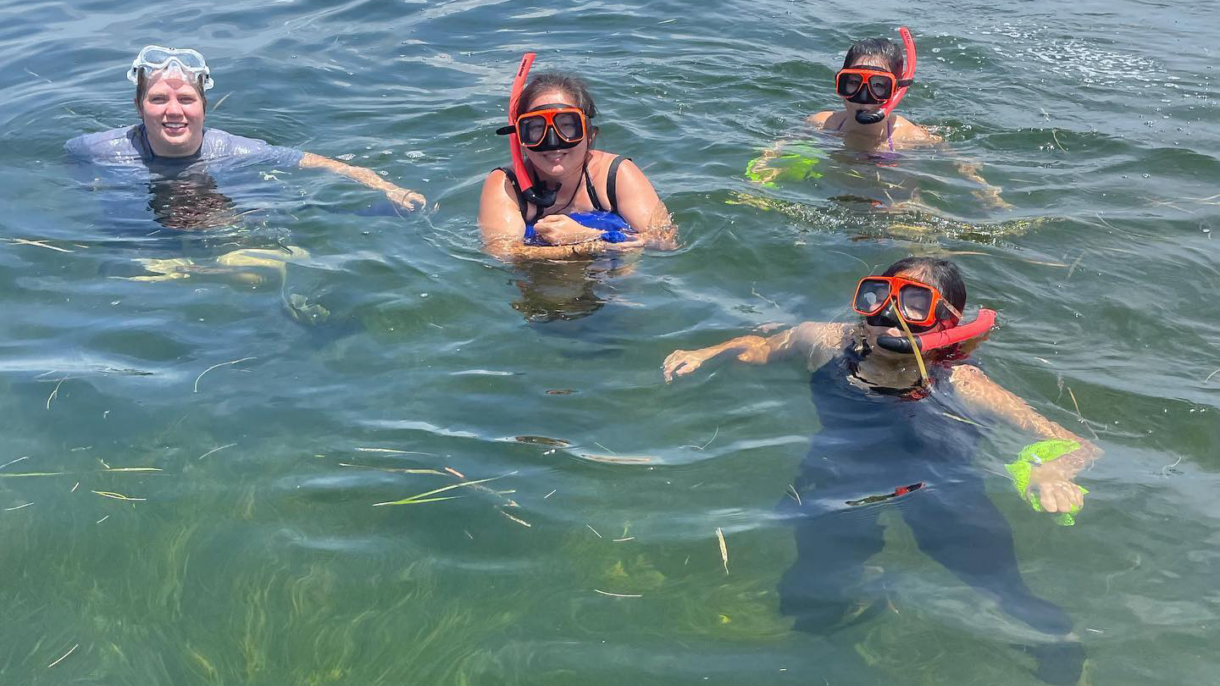 Does the charter captain have a history of satisfied customers?
A good captain is more than the driver of the boat. They are friendly and helpful, with good communication skills. They will be your instructor for the day, so these aspects are important. In reading reviews, you want to see that the clients had fun as well as caught a bunch of scallops during the trip.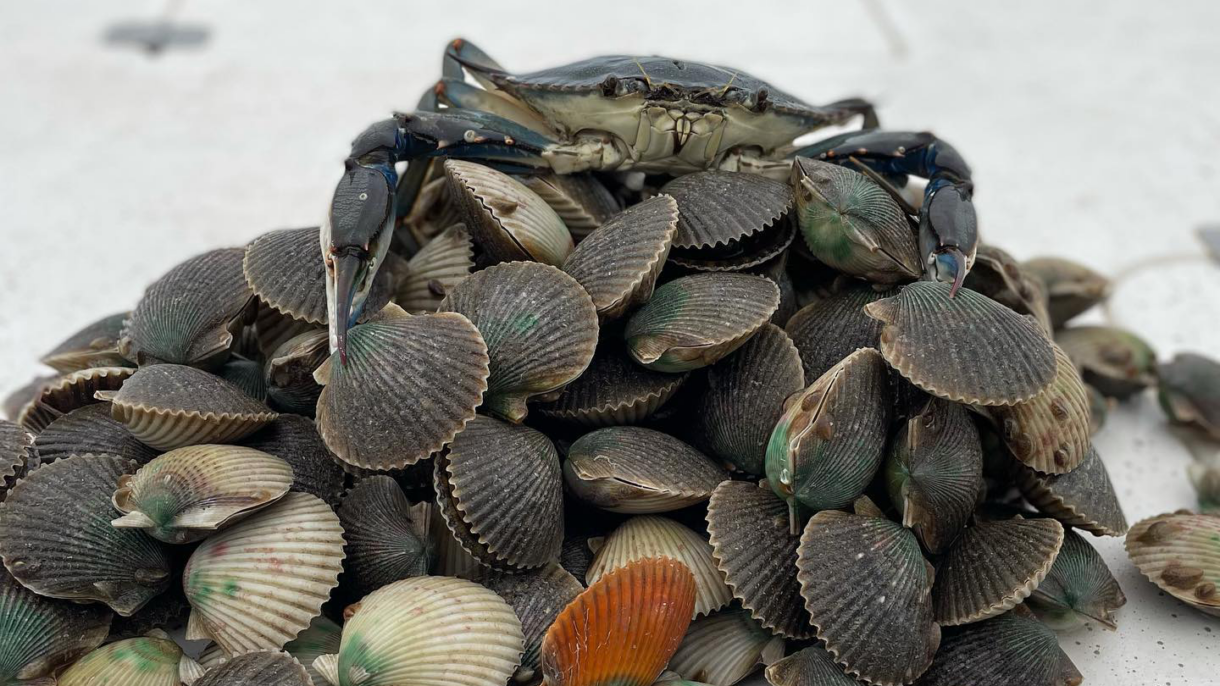 Is the boat that you will be on spacious and comfortable?
Scallop trips can include up to 6 people, and it's important that everyone has a space to be comfortable. Also, bigger boats will typically ride better during your runs out and back.
The Crystal River scallop grounds are usually a 30-minute to one-hour drive from the boat dock out the river and over to the Gulf of Mexico grass flats. Although it's a beautiful ride, you may want to pick a charter that is as close to the scallop grounds as possible. This will ensure you get out to the grounds earlier and give you more time in the water.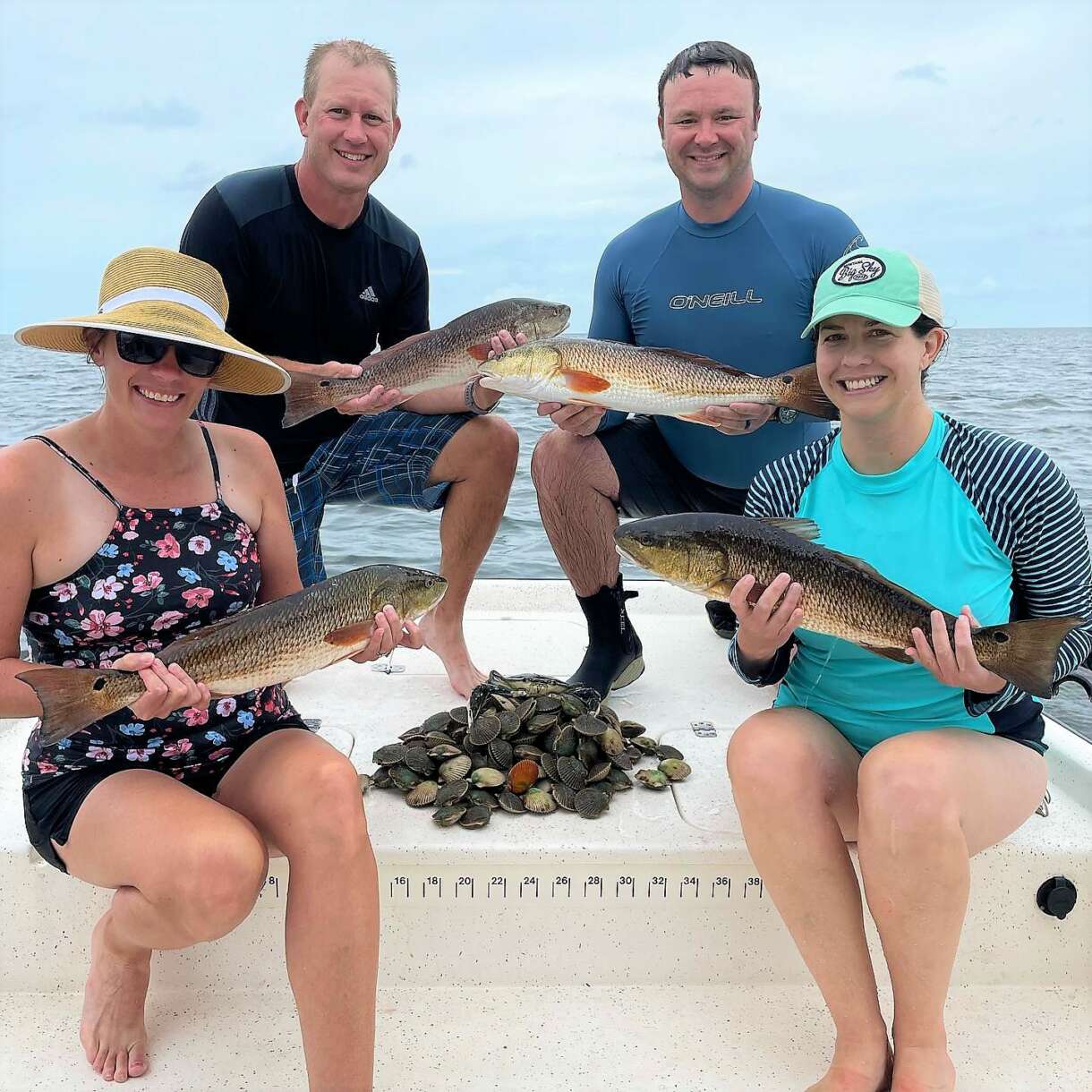 Captain Casey Russell, the owner of Crystal River Guide Service, fits all these criteria. He has years of experience guiding clients in Crystal River to put them on scallops and fish. With 150 (100%) five-star reviews on Google, his record of exemplary customer service speaks for itself.  His boat is a huge Carolina Skiff, with lots of room for clients to relax that is perfectly suited to run in the shallow waters of Crystal River. Lastly, he is located at Shrimp Landing, the closest commercial dock to the scallop grounds on the Crystal River.
Captain Casey is looking forward to hosting clients this summer on scallop charters. These trips will sell out, so book yours today!