Last Updated on April 5, 2023 by Eric
April is a fantastic month for inshore fishing in Crystal River, as the combination of warming waters, increased baitfish activity, and longer days create a thriving environment for a variety of fish species. Anglers can expect to find redfish, snook, and sea trout patrolling the shallows, feeding aggressively and providing exciting opportunities for both novice and experienced fishermen.
The diverse range of habitats, including grass flats, mangrove shorelines, oyster bars, and creek mouths, offers plenty of options for anglers to explore and hone their skills. Whether using live bait, artificial lures, or fly fishing gear, inshore fishing in April is a rewarding and memorable experience that showcases the very best of Crystal River's unique and vibrant marine ecosystem.
Inshore Fishing in April: A Season of Abundance and Excitement
April is a fantastic time to be on the water, as the warmer weather and longer days create an inviting environment for both anglers and fish alike. In Crystal River, Florida, anglers can expect a wide range of fishing opportunities, with reds, snook, sea trout, and more species making their presence known. Here's a closer look at what's biting now and what you can expect when you hit the water in April.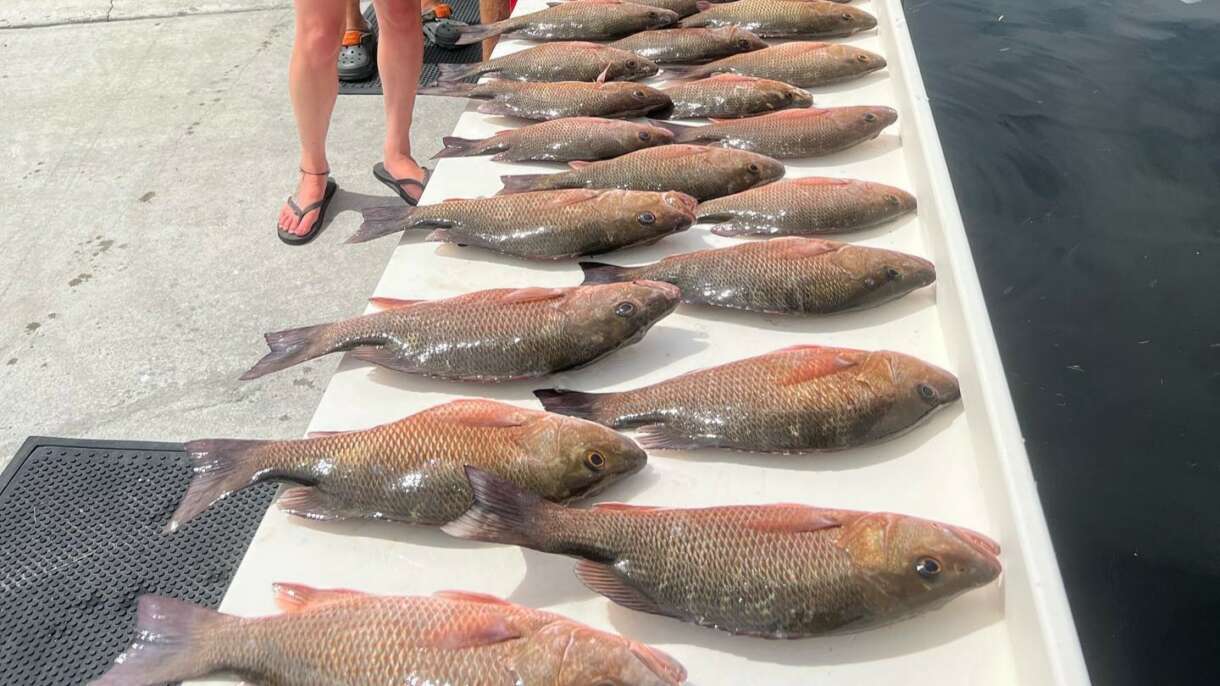 Redfish (Red Drum)
April is prime time for redfish, as the warming waters draw them to the shallows in search of food. This hard-fighting and tasty game fish can be found around oyster bars, grass flats, and mangrove shorelines. Anglers will have success using live shrimp, small crabs, or artificial lures that mimic these natural prey items. Fly fishing enthusiasts can also target redfish with crab or shrimp patterns. April is an excellent month for sight fishing, as the water clarity is often at its best, allowing anglers to spot cruising redfish in the shallows.
Snook
As the water temperatures rise, snook become more active and move from their winter haunts to feed aggressively. These aggressive predators can be found in a variety of habitats, including mangrove shorelines, docks, and the mouths of creeks and rivers. Live bait, such as pilchards, shrimp, or mullet, is highly effective, but snook will also take a variety of artificial lures, including topwater plugs, swimbaits, and jigs. Fly anglers can target snook with baitfish patterns and poppers for exciting topwater action.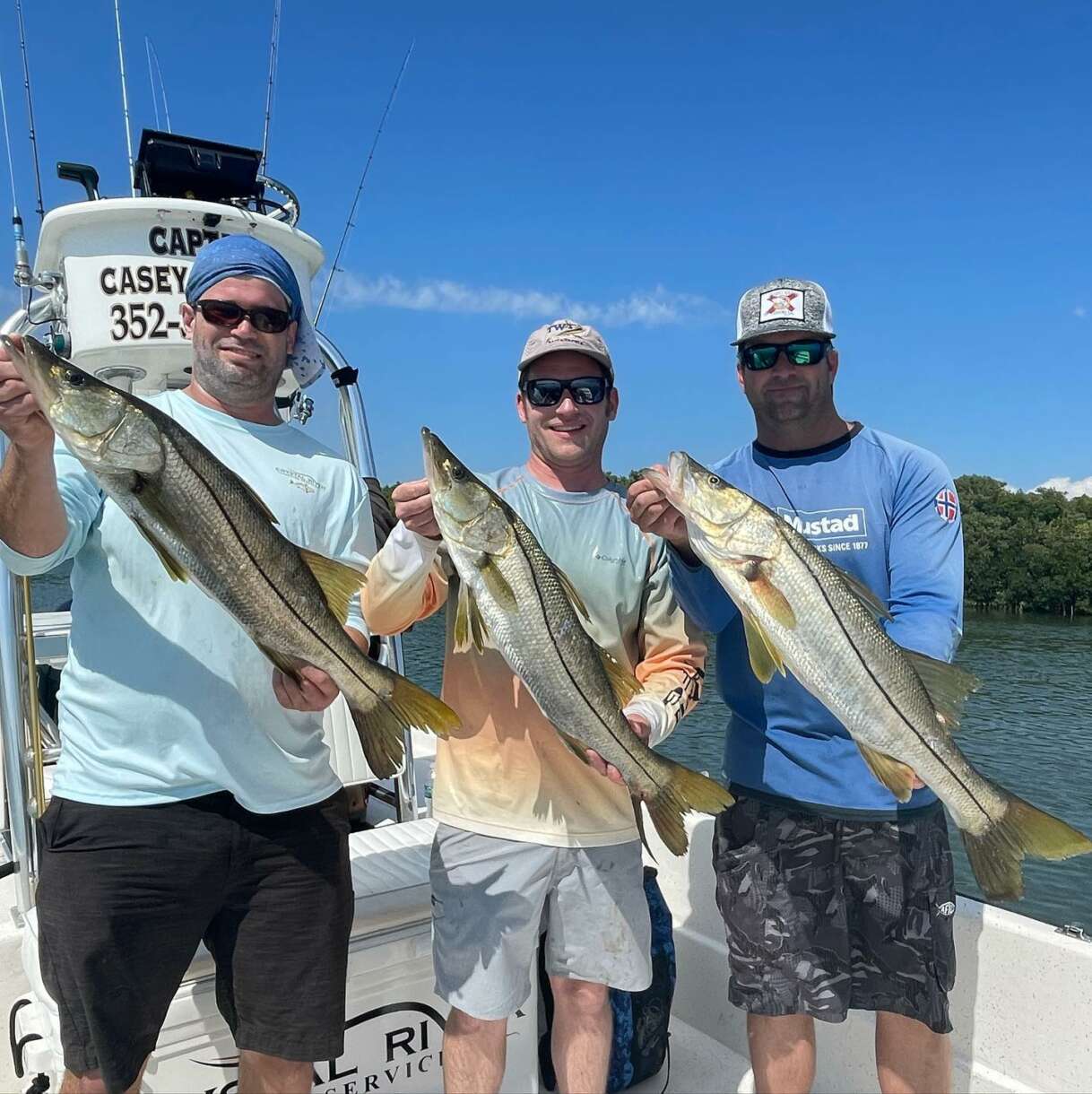 Sea Trout (Spotted Seatrout)
April is an excellent month for targeting sea trout in Crystal River. These popular game fish are known for their willingness to bite and their delicious flavor. Sea trout can be found on grass flats, particularly those with a mixture of sand and seagrass, as well as around oyster bars and mangrove shorelines. Live shrimp, small baitfish, and soft plastic lures are all effective for catching sea trout. Fly anglers can target these fish with shrimp and baitfish patterns, particularly in shallow water where sight fishing is possible.
More Species to Target
April is a month of transition in Crystal River, as migratory species like cobia, king mackerel, and Spanish mackerel begin to move through the area. These fast and hard-fighting fish can be targeted in deeper water, with live bait or trolling techniques producing the best results. Additionally, tarpon season starts in April, bringing these powerful and acrobatic game fish into the area. Anglers can expect to find tarpon near river mouths, passes, and channels, providing a thrilling and unforgettable fishing experience.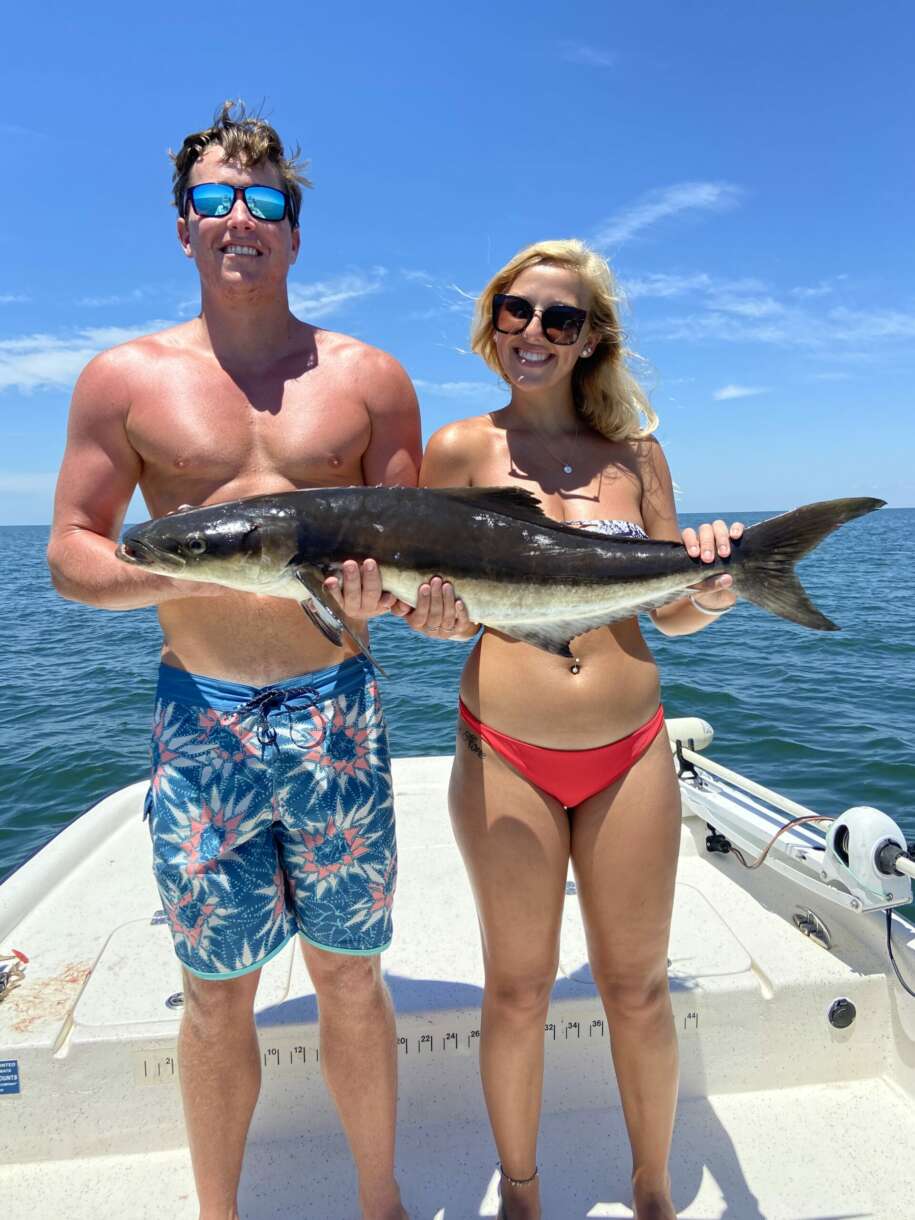 April Fishing in Crystal River – A Month of Excitement and Adventure
There's no denying that April is an exciting month for fishing in Crystal River. With a variety of species to target, anglers of all skill levels can find something to suit their preferences. From inshore flats teeming with redfish, snook, and sea trout, to the deeper waters where migratory species roam, there is truly something for everyone.
When planning a trip to Crystal River, Florida, fish with Florida Fishing Adventures for a truly unforgettable experience. With the expert guidance of Captain Louie Argiro and his team, you'll be in capable hands as they share their local knowledge and invaluable tips to help you make the most of your fishing adventure. They'll provide you with the right gear and take you to the prime spots for targeting the most sought-after fish species in the area. April is a fantastic time to explore Crystal River's diverse fishing opportunities, and with Florida Fishing Adventures, you'll create lasting memories and thrilling stories to share with family and friends. Don't wait – book your trip today and experience the wonders of Crystal River fishing!