Last Updated on February 16, 2023 by Eric
Tarpon fishing is a gratifying and unique experience enjoyed by anglers from near and far. Florida is teeming with beaches, passes, and other areas that provide excellent tarpon fishing opportunities, but the Crystal River and Homosassa regions offer something extra special. These two areas give anglers a thrilling adventure that brings them closer to the majestic tarpon that calls these waters home. Getting up close in clear waters makes an unforgettable experience for any avid angler!
The Beauty of the Nature Coast
Fishing enthusiasts will find Heaven on earth in Crystal River and Homosassa. Located just 40 minutes north of Tampa Bay, these areas epitomize Florida's incredible Nature Coast with its miles of stunning grass flats, creeks, rivers, and mangrove shorelines. Here anglers are privy to an abundance of gamefish – redfish, trout, snook, and tarpon, to name a few. Thanks to plenty of water access in the area, you can enjoy a successful day fishing with access to the gulf flats, remote bays, and other shallow-water hot spots. Whether you're looking for a group outing or a more intimate adventure for two, you'll experience unforgettable moments on the high seas with your rod and reel in hand.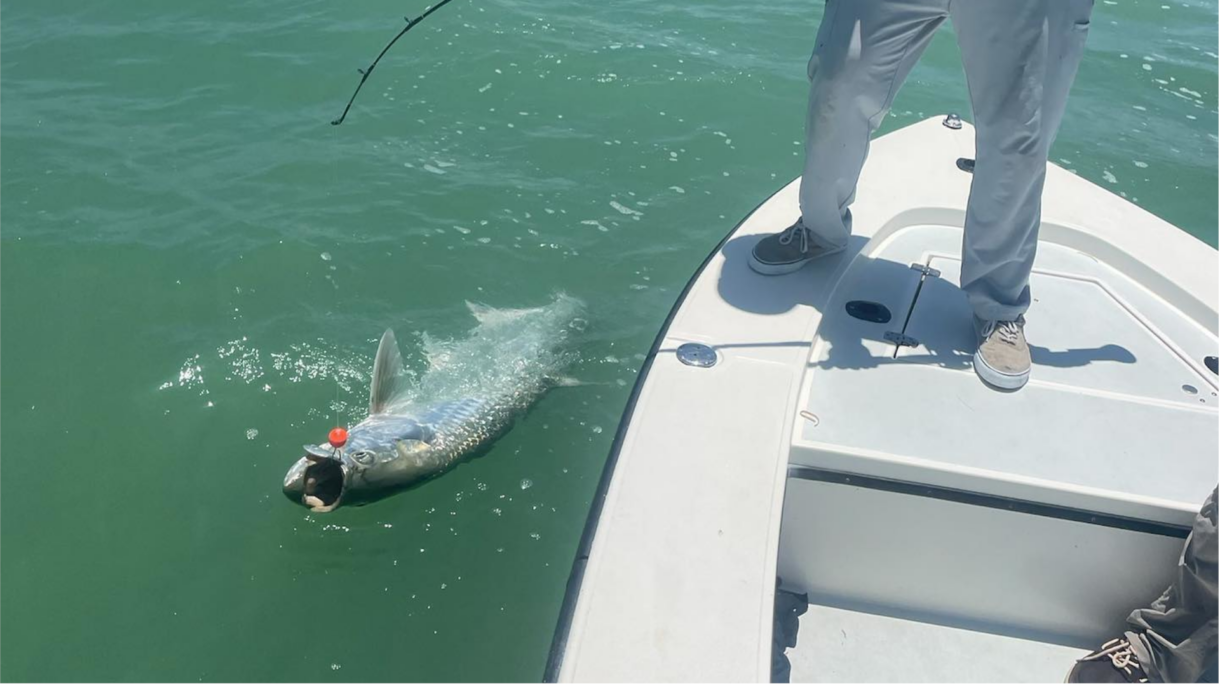 Tarpon Fishing in Crystal River & Homosassa
Crystal River and Homosassa offer a tarpon fishing experience like no other place on earth. Anglers flock here to take advantage of the unique opportunity of sight-fishing shallow waters teeming with tarpon, an incredible challenge that affirms their skill. As they scour these waters in search of them, they'll notice the fish jumping like crazy – adding to the excitement. While most places host typical deepwater tarpon fishing, you won't find anywhere else as perfect for this activity as this combo of crystal clear water and abundant marine life make it ideal for catching a trophy-sized tarpon.
Fish With Us!
Crystal River and Homosassa are full of incredible fishing opportunities with endless grass flats, creeks, rivers, and mangrove shorelines. If you are seeking a thrilling nature experience while fishing for gamefish like tarpon, this is the perfect destination! Experienced anglers and novice fishers will find these areas a true paradise, providing memories that will last a lifetime.
If you want someone to help make your fishing experience as great as possible in these areas, then meet Captain Casey Russell. With his years of expertise in the area and passion for marine life, he is the ideal guide for any angler. Captaining trips on the waters of Crystal River and Homosassa since childhood, he can provide you with an unbeatable journey with world-class customer service. So come explore these amazing fisheries with Captain Casey–you won't regret it; book your trip today!