Last Updated on February 23, 2022 by Eric
As the daylight hours grow longer each day as we head towards spring and summer, Crystal River snook fishing is going to heat up along with the increasing water temperatures.
As the gulf temperature increases snook will make their way out of the springs and backwater areas that hold the warmest water throughout the winter.
One of the best places to target snook during the warmer months are the endless stretches of mangrove shoreline found just outside of the area's famous spring-fed rivers.
The mangrove roots create a massive underwater ecosystem that holds vast amounts of life, mostly hidden from our sight. Snook are ambush predators and will situate themselves facing the current that will push bait through the area, right to the mouth of a lurking predator.
When fishing the mangroves for snook there are several techniques to employ.
To start with, it is important that you have a rod (typically medium-heavy) and reel capable of stopping a big fish from running back into the mangroves and breaking off.
The use of a heavier fluorocarbon leader, at least 30lbs, will help prevent the fish's gill plate or structure from fraying and breaking the line.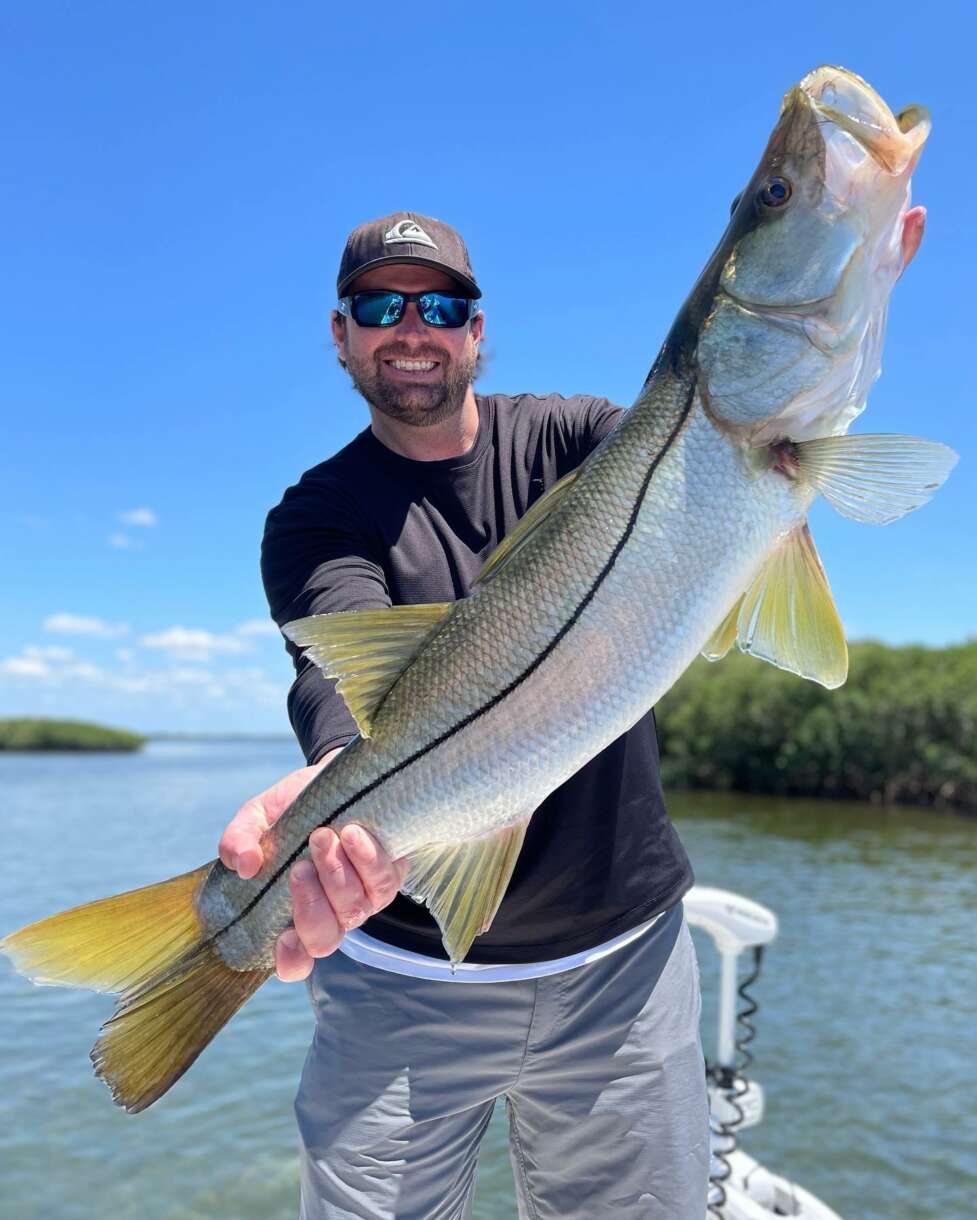 A popular technique is to slowly cruise the shoreline, pitching soft plastic paddle tails into gaps and under mangrove edges using lightly weighted (⅛ or 3/16 ounce) weedless hooks.
With this technique, you can cover a lot of ground searching nooks and crannies for snook tucked in the mangroves.
Another fun technique is to position yourself so that you can cast topwater plugs so that they are worked close to and along the edges of the mangroves shoreline.
This technique may be particularly useful in lower light conditions. During this, be prepared for large fish the lunge out of the shoreline and crush your lure. Stopping these large fish will be a significant challenge.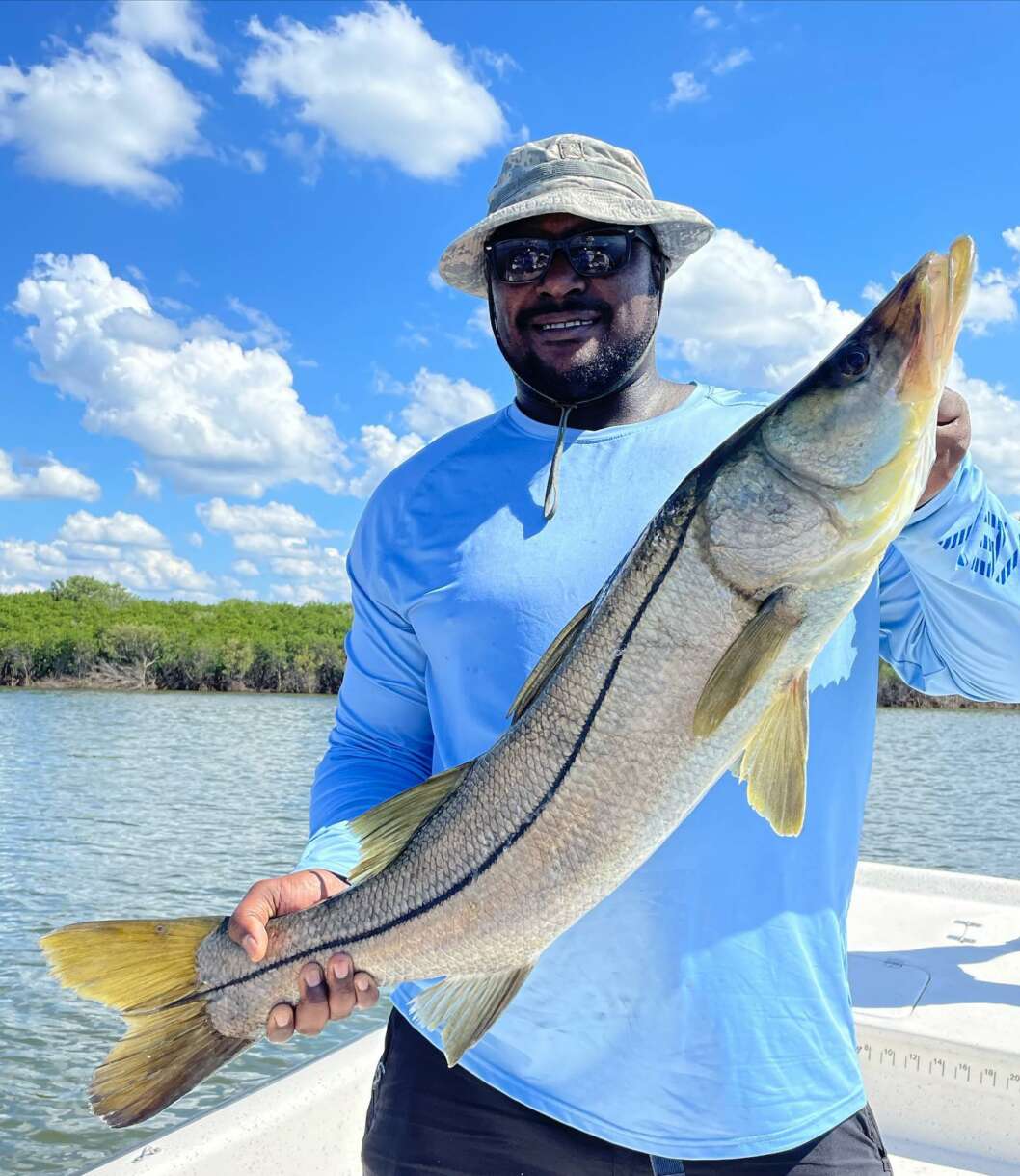 Using live bait is also very effective to pull snook out of the mangroves for a strike. In our area, pinfish or shrimp are effective. Typically, for this technique locate a mangrove shoreline with a deep undercut with current pushing into or across the bank.
In this situation, live bait on a circle hook can be cast towards the bank and then freelined to the edges and underneath the treeline. Feel carefully for the thump, and reel the fish tight, then set the hook.
Hunting the mangroves for snook is an incredibly fun experience that will make you a better angler by improving your casting and fish fighting skills. The prime season is rapidly approaching, book your charter trip with Capt Casey now.