Last Updated on March 23, 2022 by Eric
It's time to get in on the hottest snook fishing of the year in Crystal River.
Crystal River Spring Snook Fishing
During the spring, warmer air causes water temperatures to climb, leading to favorable conditions for an influx of snook into gulf coast inshore waters. These weather changes increase fish activity, setting the area on fire.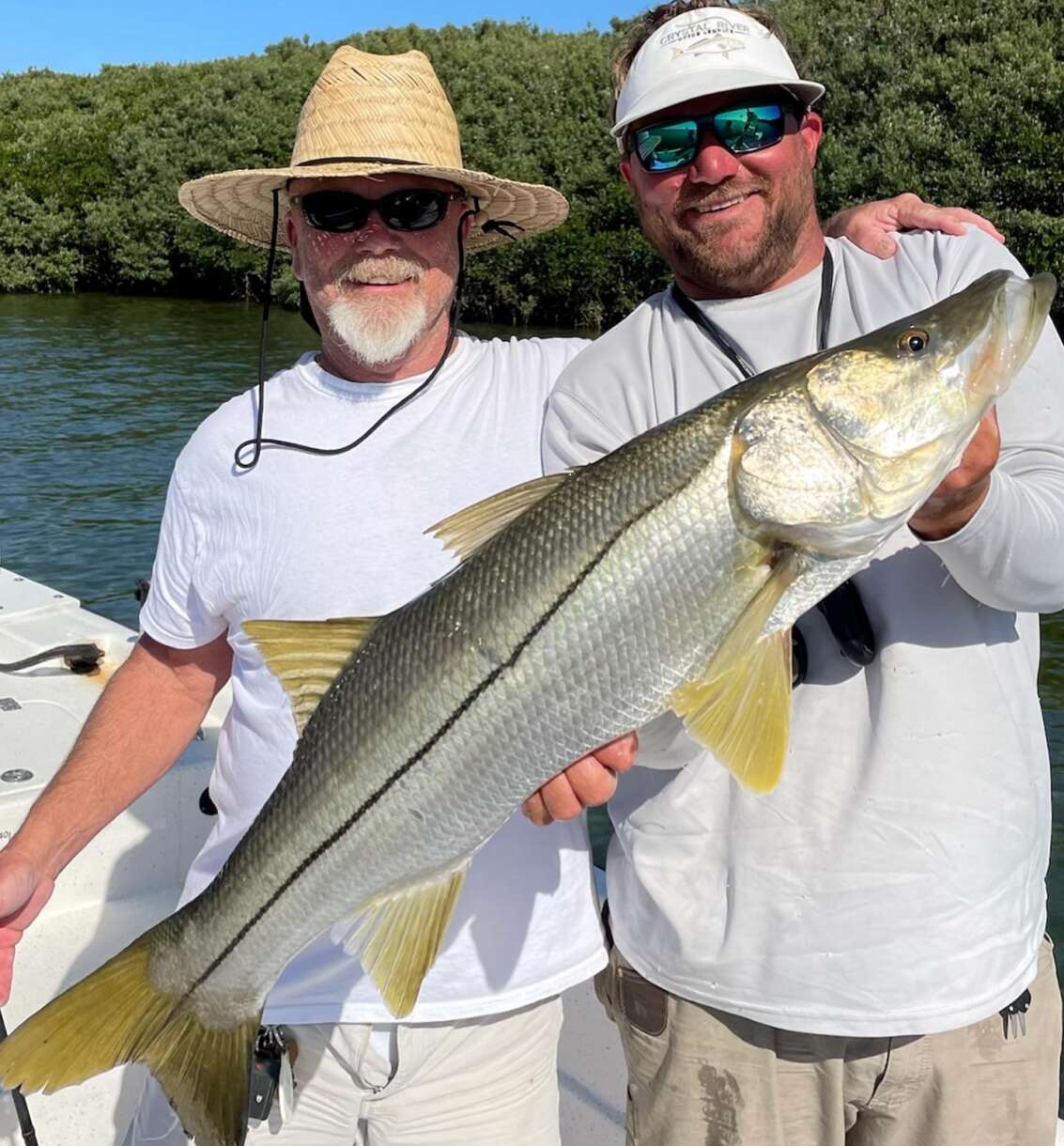 When is Snook Season in Crystal River?
Snook are ever-present in gulf waters. Catch and release snook fishing is always allowed, but keeping snook is limited to certain times of the year. The official spring snook season runs from March 1 through April 30.  
During that time, be sure to review Florida Fish and Wildlife Conservation Commission guidelines and limits on snook harvesting.
Also, please pay close attention to the state of Florida regulations and requirements for snook permits and saltwater fishing licenses as it pertains to you and your trip.  
Why Fish for Snook?
Snook are known as top inshore predators with aggressive personalities, making them great foes for saltwater anglers looking for a challenging fight.
They are, perhaps, the most sought-after inshore gamefish and part of the famous inshore slam.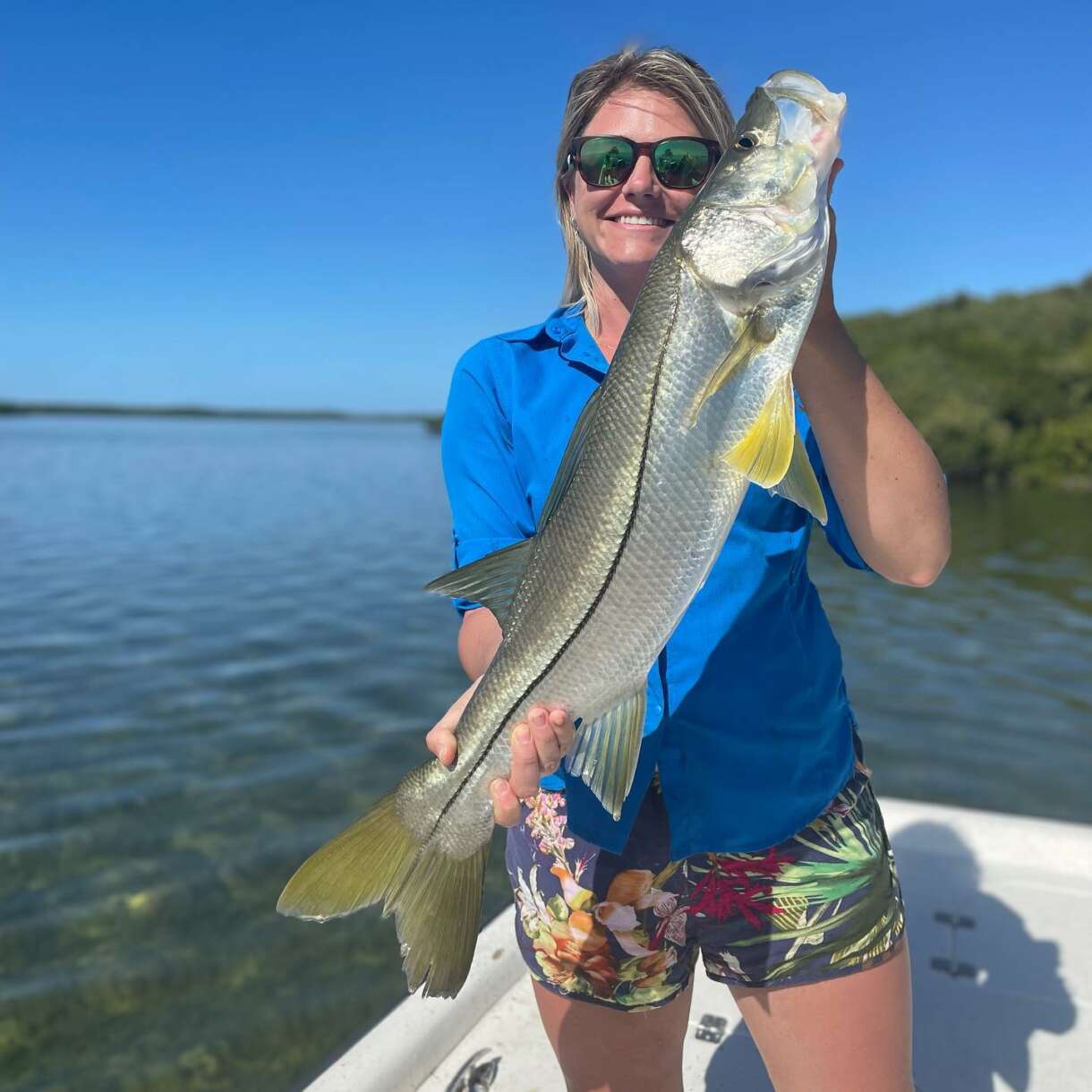 How to Catch Snook in Crystal River
Although there are wide and varying opinions on the best ways to catch snook in Crystal River, most experts agree that a few key tactics work most effectively. 
Artificial lures work very well to elicit bites from snook, which are eager to eat during spring months.   
Soft plastics like flukes and topwater lures like Zara Spooks are both popular choices for attracting the attention of these feisty shallow-water fish.
Live bait is a favorite of many saltwater anglers for a simple reason: it works!   Pinfish and shrimp (and other crustaceans) are common live bait options for snook in Crystal River.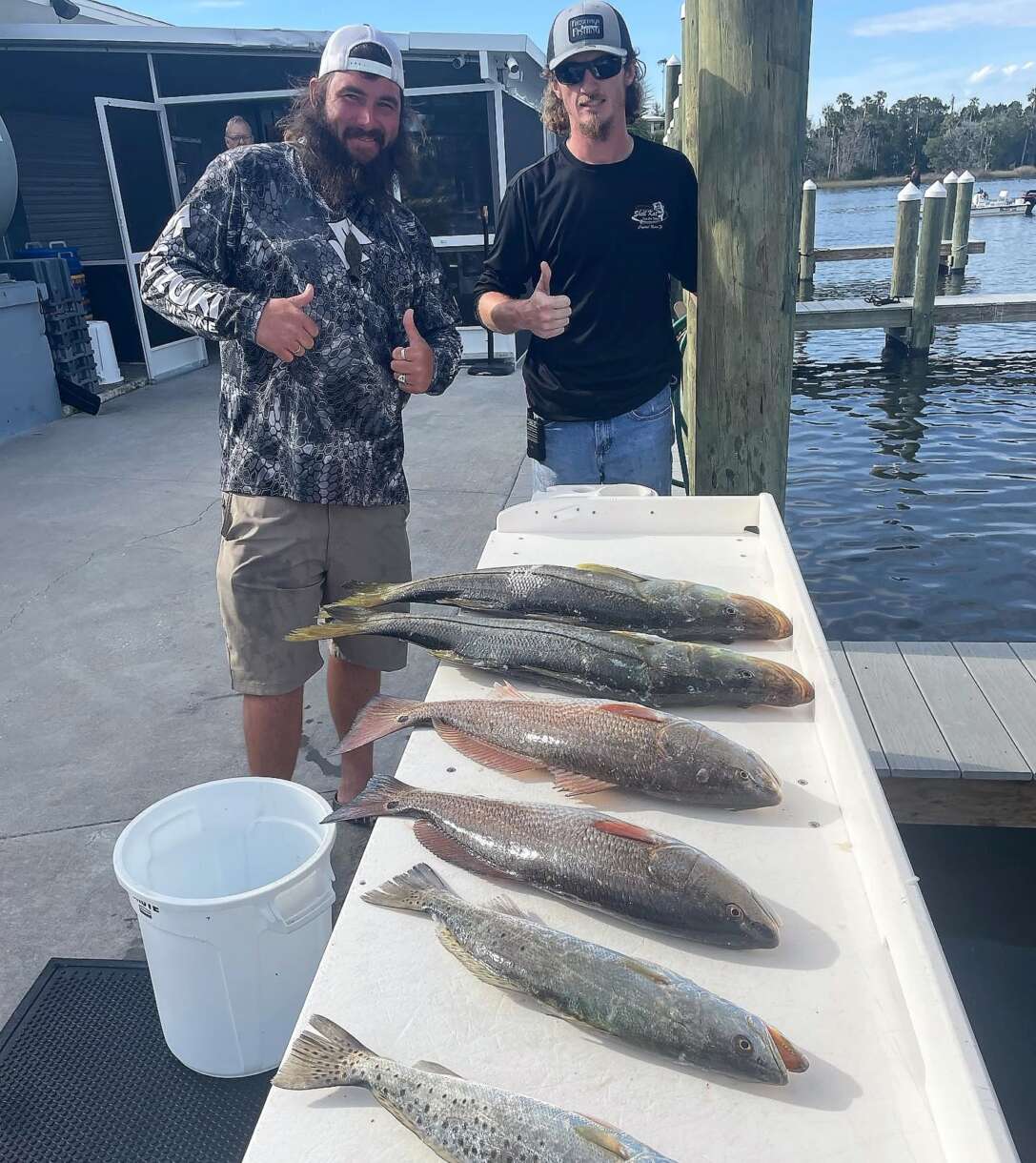 Can You Eat Snook?
If you like tasty fish that is firm and white with a subtle hint of sweetness, then the answer is a resounding "yes"! Snook is some of the best-tasting seafood, especially when caught fresh.
It's Go Time for Snook in Crystal River
There's no better time than the present to gear up and get on the water for snook action that's off-the-charts good.  
Whether you're targeting snook from shore, your boat, or chartering a local expert, seize the moment, so you don't miss out on this special time of year. So grab your rod and reel.
It's go time for snook in Crystal River!