Last Updated on May 18, 2023 by Eric
As the days grow longer and the ocean water warms under the summer sun, anticipation builds for one of Florida's most cherished pastimes: scalloping season. For those unfamiliar, scalloping involves snorkeling in relatively shallow waters, spotting the distinctive shape of scallops nestled in seagrass, and gathering them by hand. It's an aquatic treasure hunt that yields a delectable dinner.
One of the most revered locations for this unique pastime is Crystal River, a gem in the heart of Florida. Crystal River Guide Service, led by the seasoned Captain Casey Russell, offers you a scalloping experience that promises to be as unforgettable as the succulent scallops you'll gather.
Why Crystal River?
There's no question that Crystal River, FL, is one of the best places to catch scallops. The waters strike a perfect balance of depth and visibility, making it possible to see scallops in the grass at depths of around 6 feet. This clarity is vital since spotting scallops often involves looking for their distinctive shape or the gleam of their blue eyes amidst the seagrass.
Crystal River also boasts minimal tidal fluctuations, abundant seagrass, and clear water that usually stays that way all season. Plus, the journey to the scalloping grounds is filled with the sight of local wildlife, adding to the overall experience.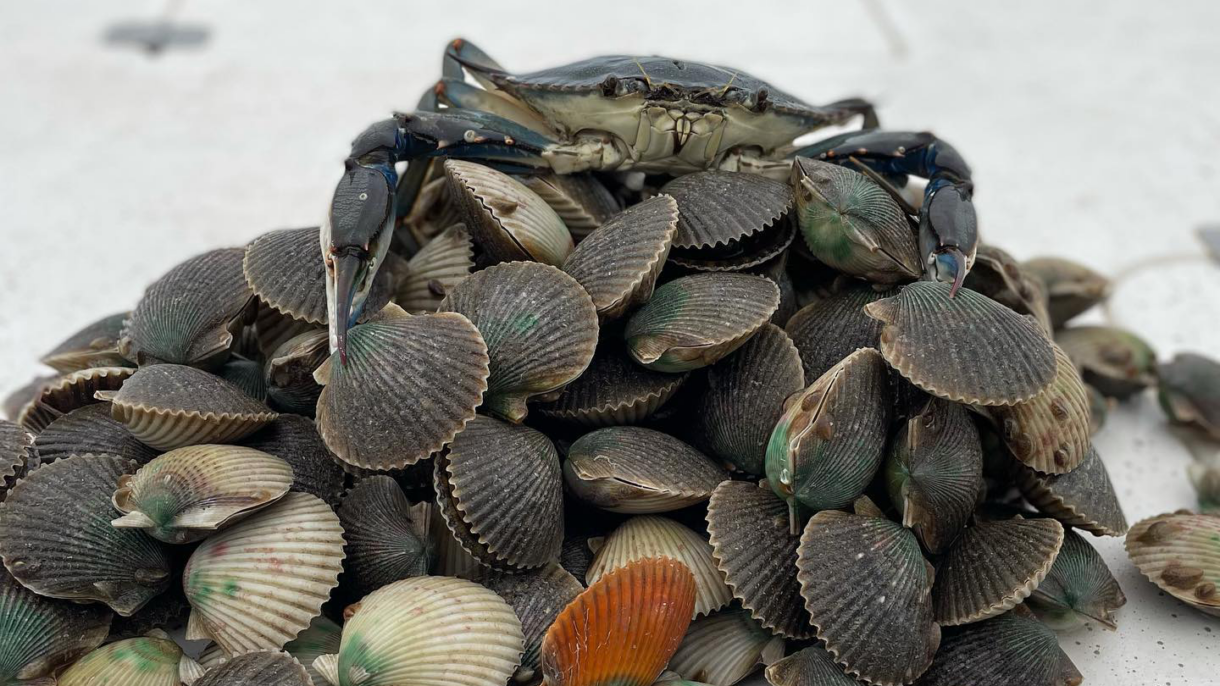 Ready to Scallop?
Scalloping season in the Crystal River area for 2023 begins on July 1st and runs through September 24th. Regulations permit a collection of 2 gallons of scallops per person (10 gallons max per boat), or 1 pint of scallops shucked per person (1/2 gallon max per boat).
Crystal River Guide Service can accommodate up to six guests per trip (though five or fewer is recommended for comfort and space) and provides all necessary equipment, including fins, masks, snorkels, and bags. Worried about needing a fishing license? No need! All licenses and permits are provided for the anglers on board.
FAQ: Should I Worry About Sharks While Scalloping?
While Florida's scalloping grounds contain sharks, there's little cause for concern. Most sharks are migratory and don't linger long. In addition, the high volume of boats and people in the water typically deters sharks from coming too close to the seagrass beds.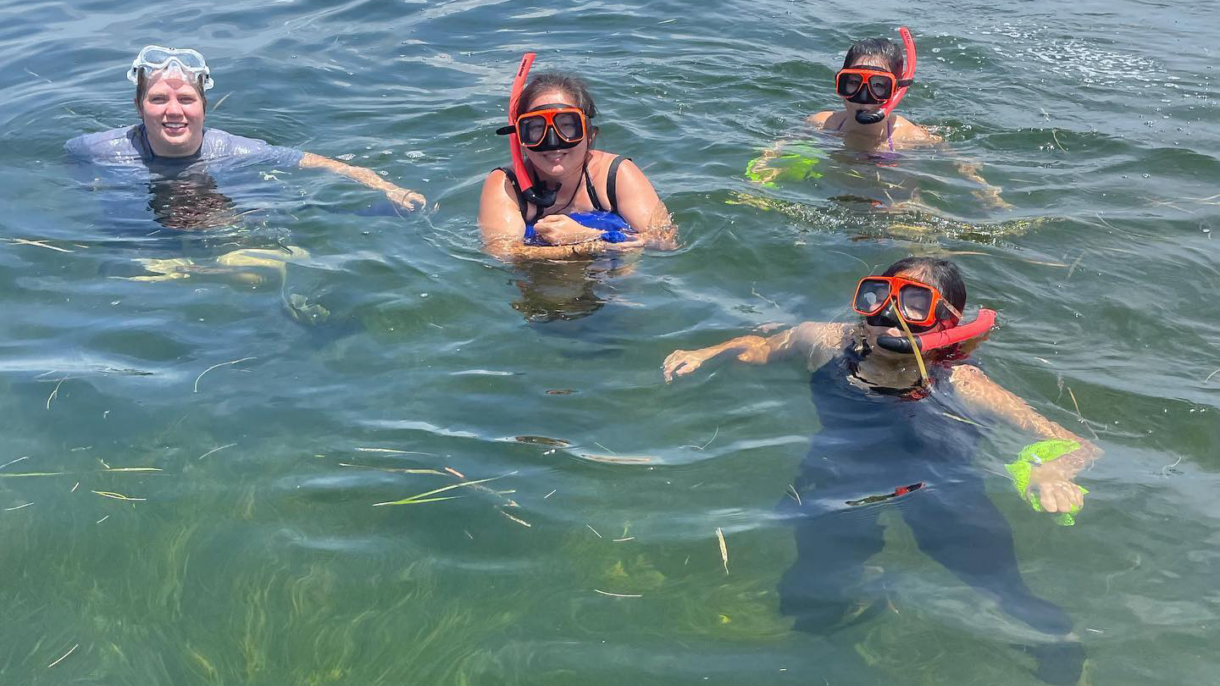 Join Us for an Unforgettable Scalloping Adventure with Crystal River Guide Service
Crystal River Guide Service offers an unforgettable scalloping experience that embodies the Nature Coast's spirit. With a long-standing reputation for providing top-tier services, our experienced team is ready to guide you on a thrilling journey. Whether you're a seasoned veteran or a first-time scalloper, we have something for everyone.
We accommodate up to 6 guests per trip but recommend 5 or fewer for the best balance of comfort and space. We also cater to families and children, ensuring everyone has a memorable experience. All necessary licenses, permits, and equipment are provided, so you can focus on the day's excitement.
Our scalloping trips occur mid to late summer, with specific dates varying yearly. In addition to scalloping, we also offer a unique Scalloping & Fishing Combo Charter. This is a 7-hour trip where you can enjoy the best of both worlds – diving for scallops and targeting various fish species such as redfish, seatrout, and snook.
Come join us on the crystal-clear waters of Crystal River and create memories that will last a lifetime; book your trip today!