Last Updated on April 26, 2022 by Eric
Gag grouper are the most common type of grouper found near shore on Florida's gulf coast, fortunately, they are aggressive feeders, good fighters, and also one of the best-tasting fish in the ocean.
Adults spawn offshore and the currents carry the larvae into coastal estuarine waters. This is where the juvenile groupers develop. Gags that are caught near shore are typically 10-20 pounds but can exceed 50 pounds as mature adults (that are often over a decade old).
As Gags increase in size they take up residence in rocky structures, such as ledges, rock piles, or natural and artificial reefs, in relatively shallow brackish and marine waters. Around these structures are where people fish for grouper.
In fact, near Crystal River, groupers can be caught year-round on these structures in less than 20 feet of water.
However, a unique phenomenon happens every year in the nearshore waters of the Gulf of Mexico. In preparation for the winter spawn which occurs in deepwater offshore near the gulf shelf, gags will form pre-spawning aggregations in the shallow waters just west of Crystal River in October – December.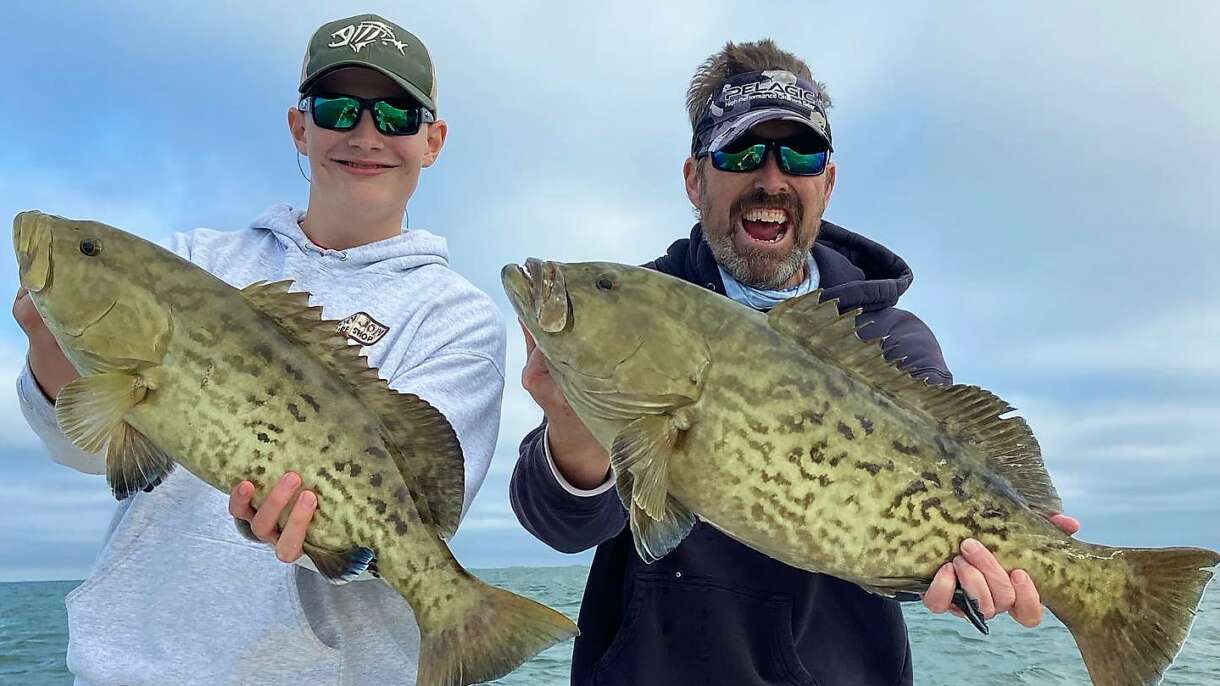 During this event, nearshore structures can hold dozens of fish in, increasing the ease at which anglers can land these fish.
Although gags can be caught year-round in the Gulf, the harvest season is closed from January 1 – May 31 to protect spawning fish and ensure healthy populations in the future.
When the season opens on June 1, anglers can keep two fish per person that are 24 inches or longer. As described above, the best time to target these fish is during the fall aggregation.
Once anglers locate a rocky bottom that should hold fish, two popular techniques to catch groupers include trolling diving plugs or dropping down live pinfish on a circle hook. Heavy gear is used to ensure that the fish can quickly be pulled from the structure, to prevent them from rocking up and breaking the line on the structure.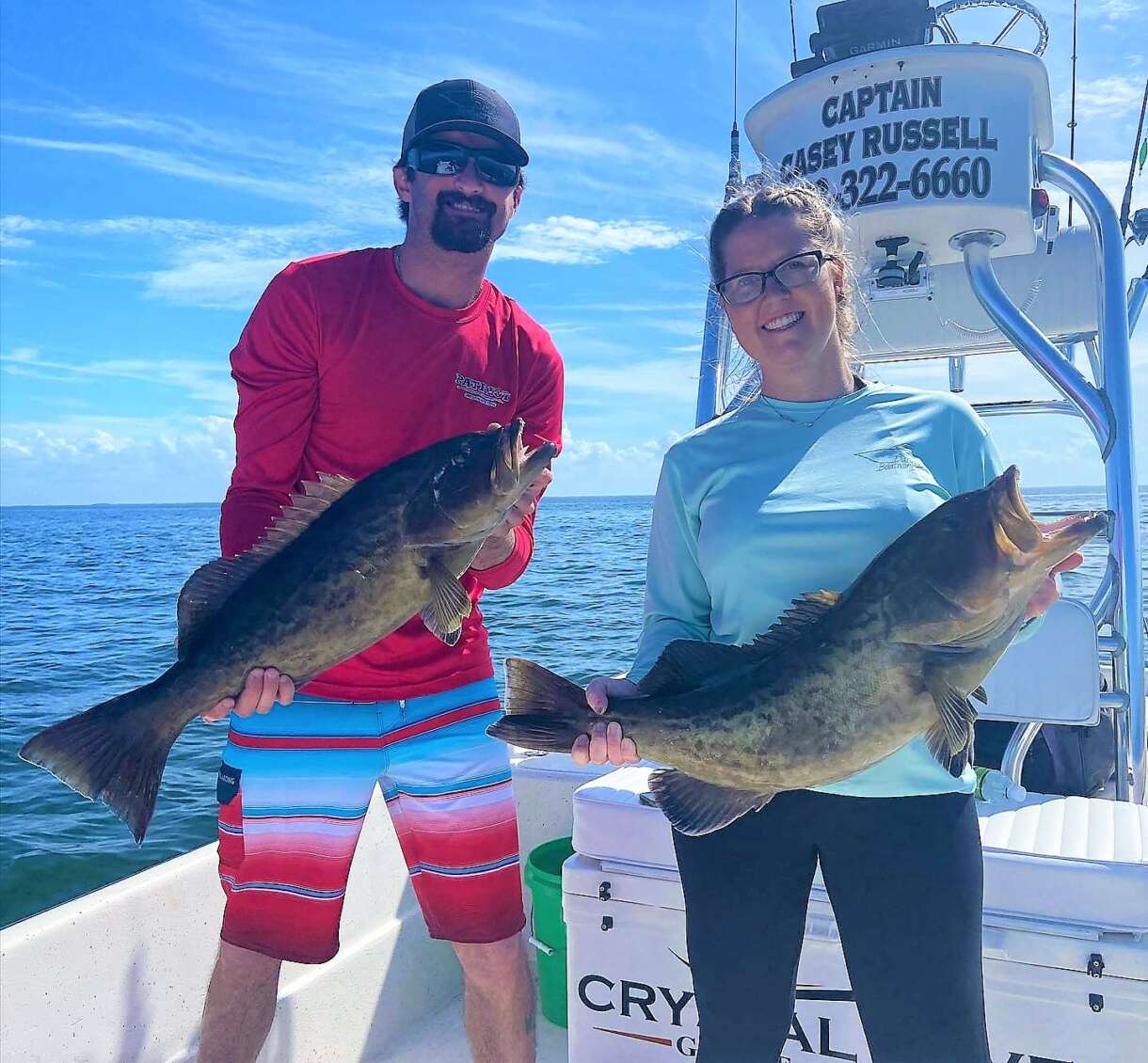 Some people compare gag grouper meat to the delectable meat of lobsters and large crabs. It has a very mild flavor, with a sweet and light taste, and large chunky flakes. These characteristics make grouper meat go well in almost any recipe, although a stand-out recipe is broiled grouper parmesan.
Capt Casey Russell has identified many different locations to catch grouper in waters as shallow as 8 feet, just outside the flats in Crystal River.
The prime fall season is very popular, so if you want to catch and cook your own amazing grouper, reserve your trip soon before the season is booked up.