Last Updated on April 27, 2023 by Eric
Are you ready for a heart-pounding, thrilling adventure on the open water? Shark fishing is the perfect activity for those seeking excitement, education, and unforgettable memories. Let's dive into the world of shark fishing and discover why it's more than just a trip – it's a true adventure.
The Excitement of Shark Fishing
Shark fishing is an extraordinary activity that combines both excitement and challenge. Imagine standing on a boat deck, surrounded by the pristine waters of the Gulf of Mexico, feeling the salty sea breeze on your face, and knowing that beneath the surface lies the ocean's most fascinating predators. The anticipation builds as you cast your line, waiting for that first powerful tug that signifies you've hooked a shark. This exhilarating experience is far from your average fishing trip; it's an adventure that will leave you with a lifetime of memories.
Shark Species in Crystal River
The waters of Crystal River, Florida, are teeming with a variety of shark species, making it the ideal destination for your shark fishing adventure. Here, you may encounter blacktip, bull, hammerhead, lemon, and nurse sharks, among others. Each species has its unique traits and behaviors, adding an educational element to the excitement of the chase. With the guidance of an experienced captain, you'll learn about these magnificent creatures and the techniques required to catch them responsibly and safely.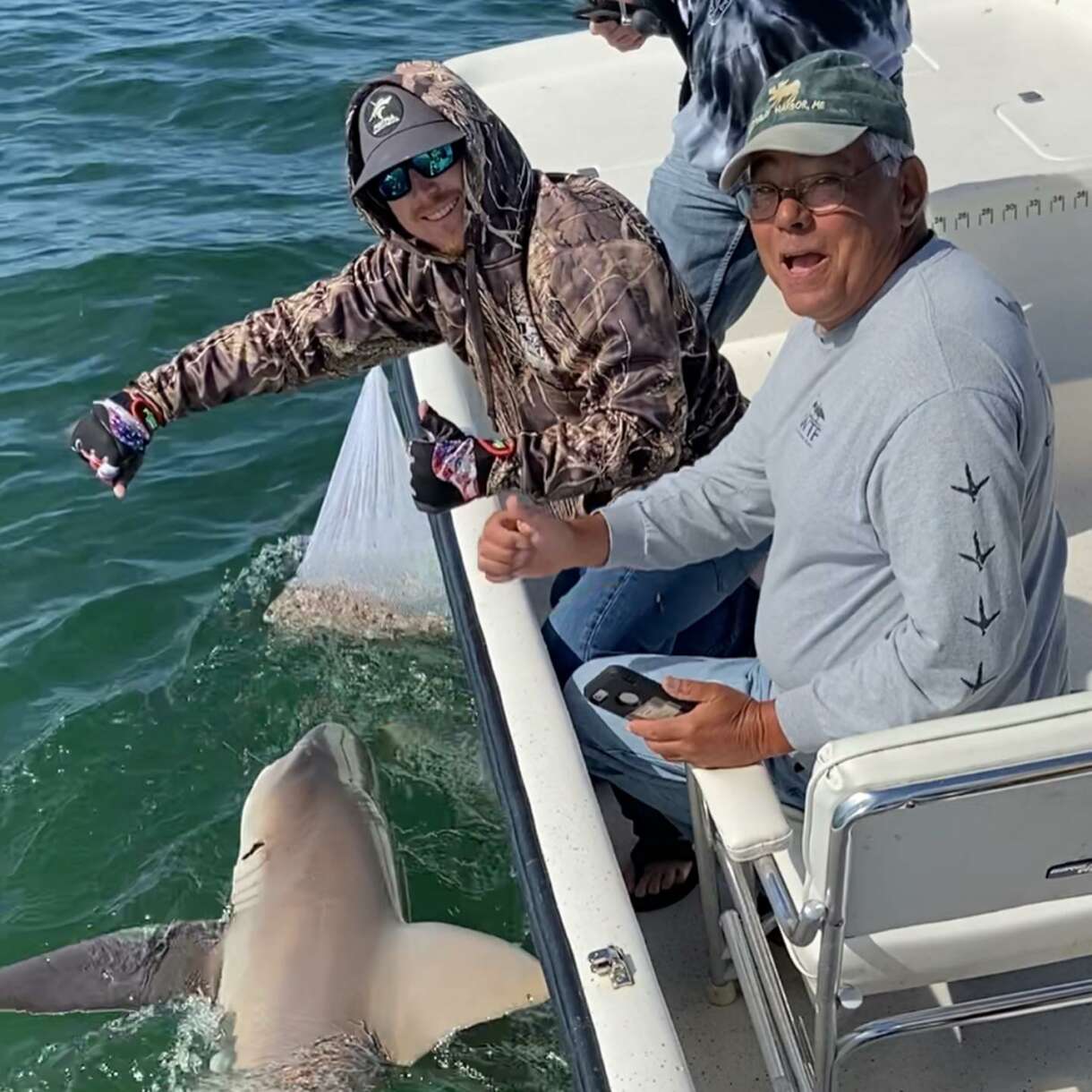 The Beauty of Crystal River
Crystal River, situated along Florida's gorgeous nature coast, offers an abundance of marine life that is diverse and thriving. As you embark on your shark fishing excursion, the tranquil surroundings of this coastal haven provide a serene and captivating backdrop for your adventure. Amidst the unspoiled waters of Crystal River, you can embark on an unforgettable journey to catch these great predators while simultaneously immersing yourself in the natural splendor of the area. This unforgettable experience offers a unique opportunity to learn more about these magnificent creatures in a peaceful and unobstructed setting – an all-encompassing experience that is both fun and educational.
Fish With the Best
Having an experienced and knowledgeable guide is essential for a successful shark fishing adventure. A skilled captain will not only know where to find the different shark species but also teach you about their habitats, behaviors, and best practices for catch and release. With an expert guide, you'll learn how to safely and responsibly catch these incredible predators while having the time of your life.
Shark fishing in Crystal River, Florida, is an adventure that goes beyond a typical trip, blending excitement, education, and breathtaking natural beauty. To make the most of this unforgettable experience, consider booking a shark fishing charter with a reputable guide service. Crystal River Guide Service, led by Captain Casey Russell, is dedicated to providing customers with a unique and unforgettable shark fishing adventure. Book your shark fishing charter and embark on the experience of a lifetime.