Last Updated on June 7, 2022 by Eric
This summer people who enjoy being on the water have two additional great options to spend the day on a charter trip with Crystal River Guide Service.
On July 1, the annual scallop harvesting season opens and it remains open until September 24. Additionally, the annual gag grouper season is open in July, running from June 1 through December 31. These two unique experiences both occur in nearshore waters within a short ride from the dock in Crystal River.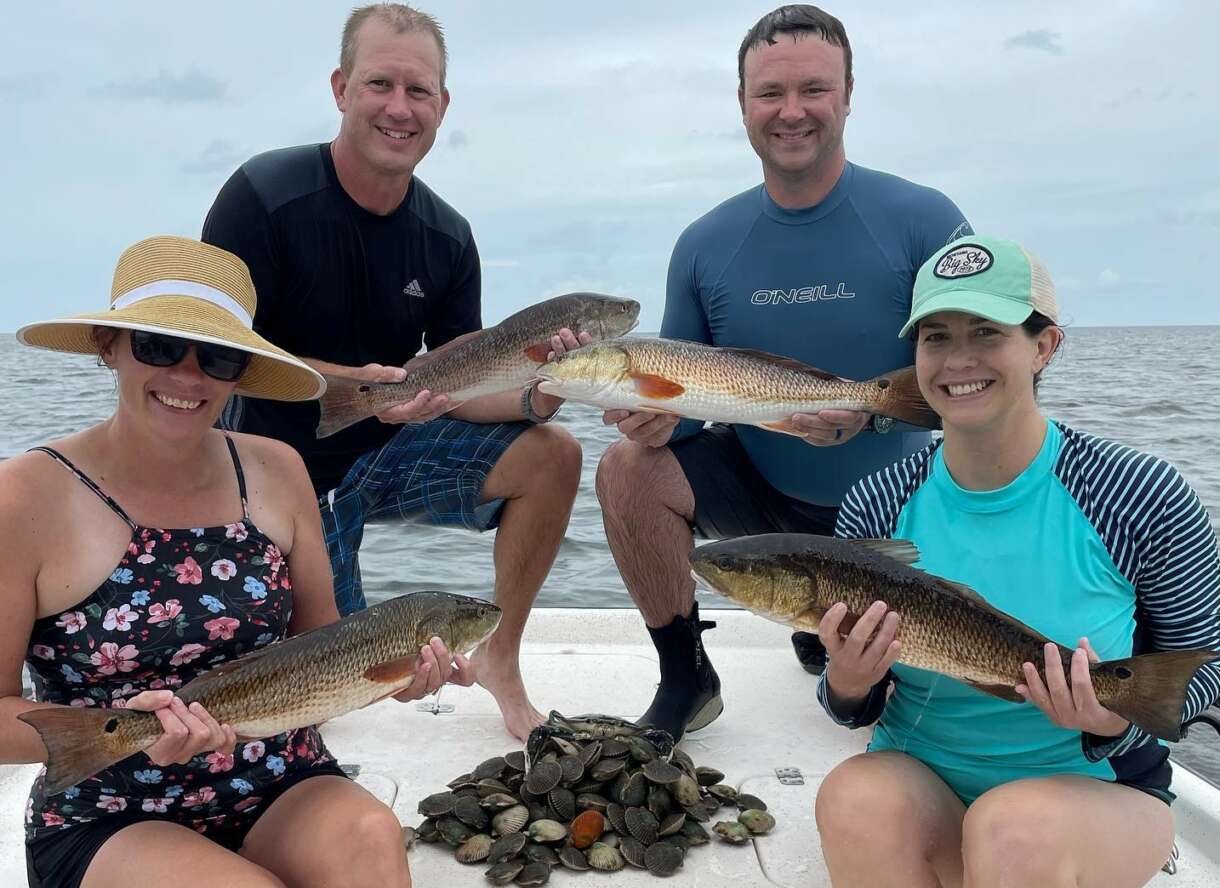 Scalloping is a fantastic family-friendly activity for almost any skill level. Scallops are collected by hand while snorkeling on nearby grass flats that are between 3-7 feet deep. Scallops are located by studying the bottom and looking for the characteristic shell or iridescent blue eye patterns in the grass or on the bottom.
Snorkelers typically work an up current and then down current search pattern to have the best visibility into the grass. Once some scallops are located, you will want to slow down in the area, because they are often congregated together.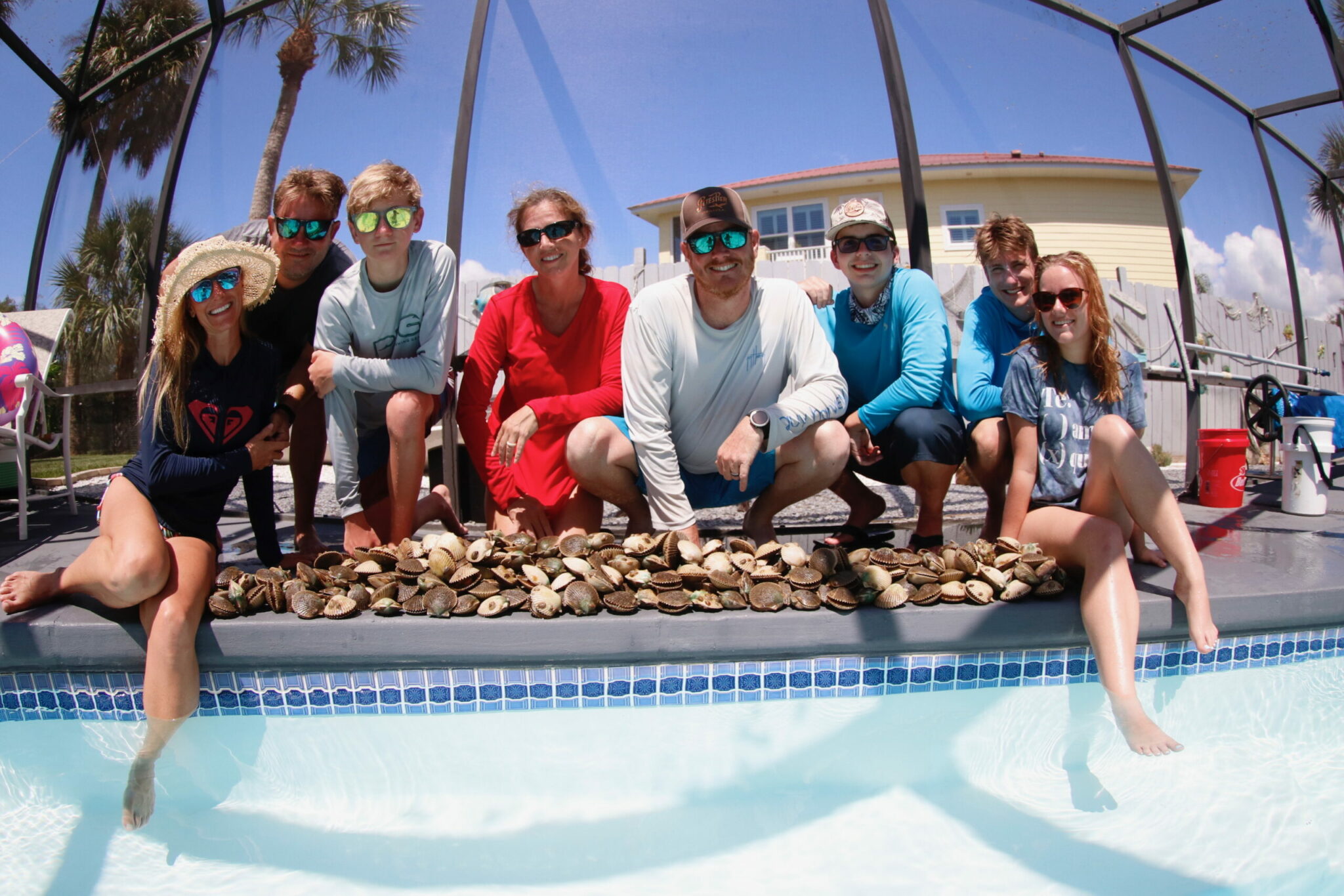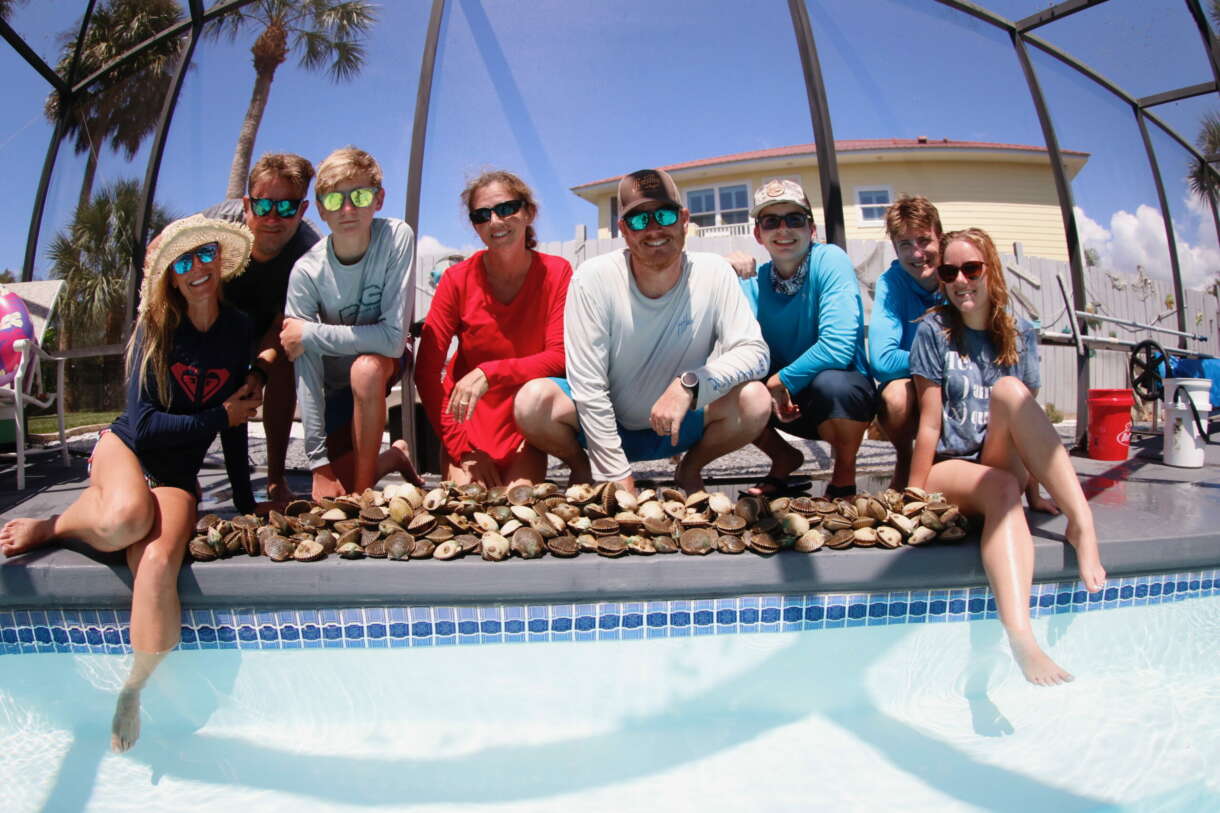 Scallops can propel themselves through the water by squirting jets of water while closing their shells..although they are not fast enough to evade capture, it is amusing to watch them flutter in the water.
While scalloping. a group can collect two gallons of whole scallops per person, up to 10 gallons for the entire boat. This can produce a lot of scallop meat that can be eaten in a wide variety of ways.
A classic recipe is sauteed scallops in garlic and lemon butter, and served over pasta. Another favorite is breaded and fried scallop nuggets!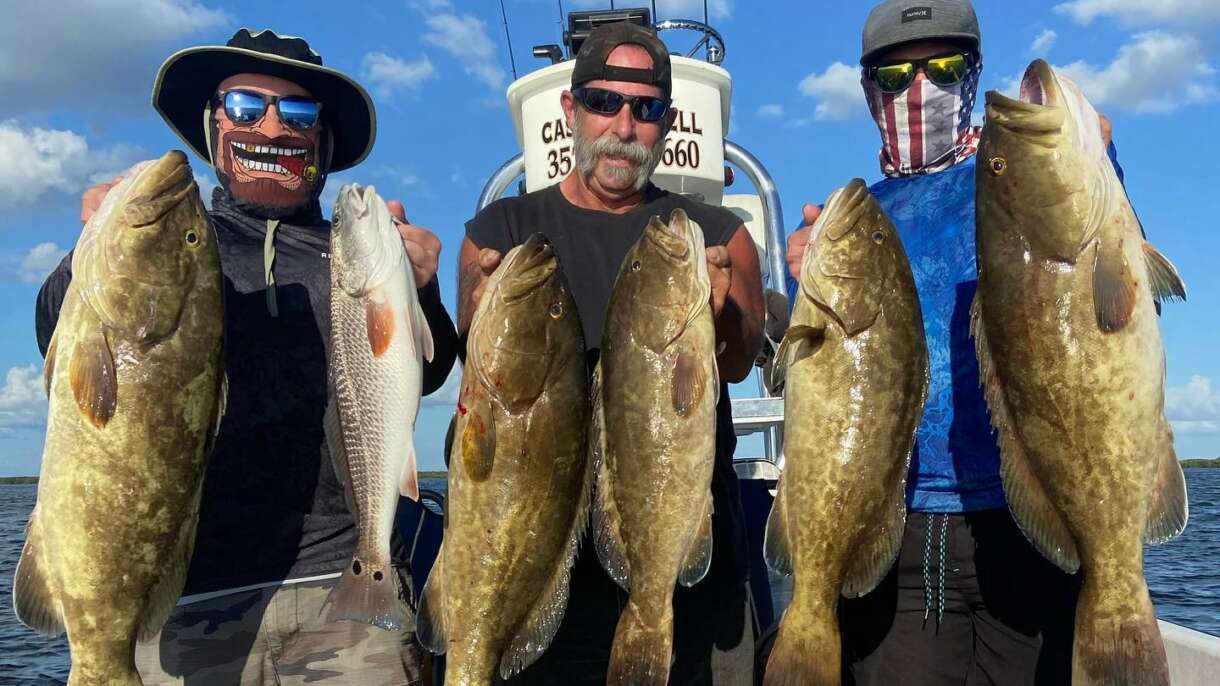 Gag grouper fishing in Crystal River is like no other area. The shallow nearshore waters harbor tons of rocky structures and serve as an important habitat and breeding ground for this species of grouper. In this area gag grouper can be caught in under 10 feet of water, which is very unusual for this family of fish.
Gag grouper hide amongst the rock piles and ledges, waiting for prey to swim by. Grouper are notorious for savage strikes and screaming runs as they attempt to quickly get back to their rocky cover. A fast and strong fight with a stiff rod is needed to prevent them from breaking the line in the rocks.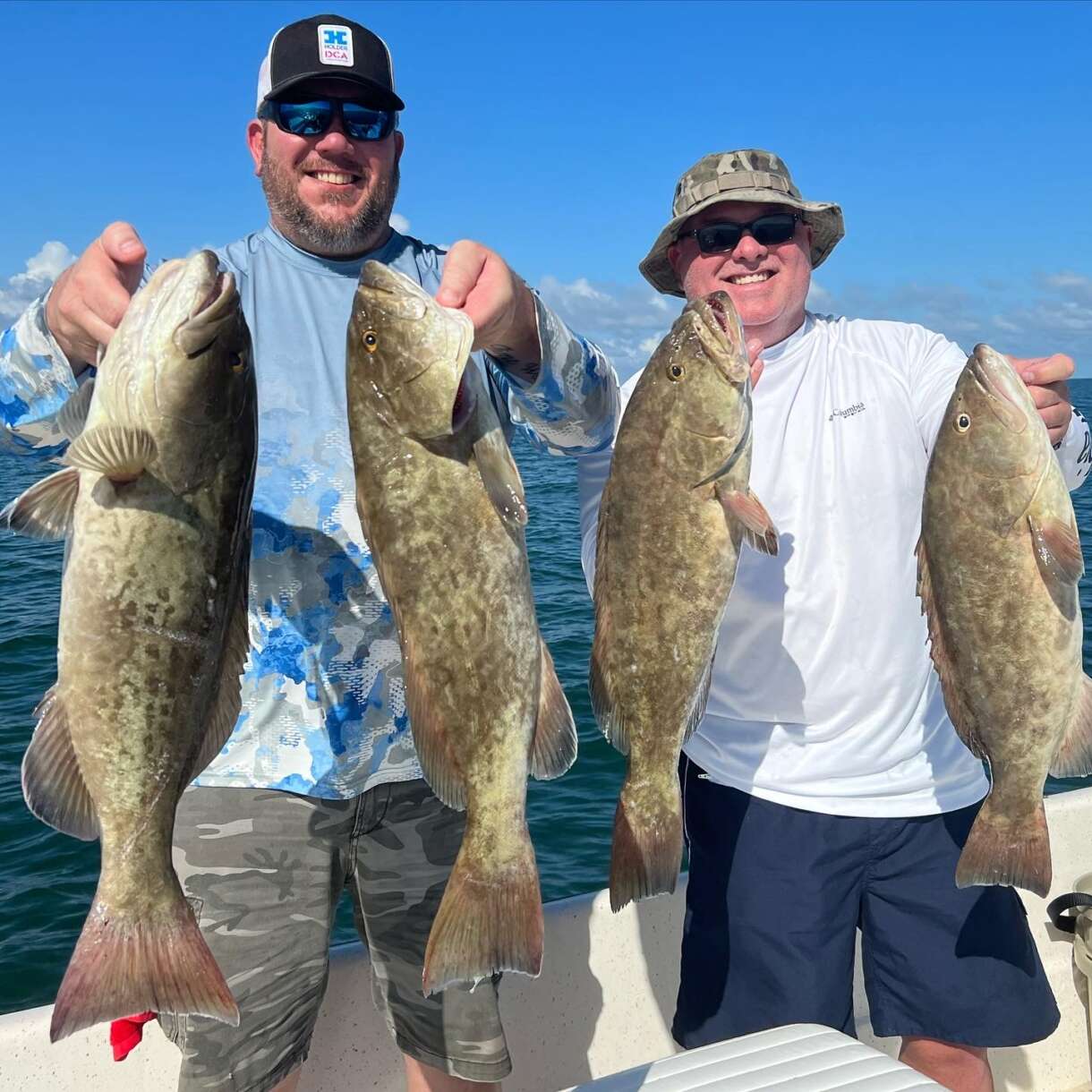 Gag grouper can be targeted with live bait, such as pinfish or pigfish, or with artificials, such as diving plugs, or large soft plastics on jig heads.
The limit of gag grouper is two fish over 24 inches per angler. These fish are often well over 15 pounds and produce huge filets. Their meat is world-renowned for its texture and flavor. There are few better meals than fresh-caught grouper.
Captain Casey Russell has the patterns and locations for scalloping and grouper dialed in this summer. Both of these trips are very popular, so scheduling weeks to months in advance is needed to secure a spot. Now is the time to contact Captain Casey to book your summer adventure in Crystal River.