Last Updated on January 7, 2022 by Eric
Crystal River is home to an expansive backcountry and coastal estuary system that houses some of the most quality snook fishing available in the state. Alongside, the snook here can be targeted nearly all year, and it is one of the furthest north areas along the gulf with snook fishing at this level.
Crystal River Snook
Snook are warm-water species. They also like an area that offers protection, ambush locations, and plenty of baitfish to keep them energized. Crystal River performs all of these actions, which is not far different than many other coastal fisheries along Florida's Gulf coast. What is different is the unique ecology of the Nature Coast environment – coastal freshwater flows.
These freshwater flows that filter into the backcountry and flats in the area keep waters temperate in the cooler months. This is due to the spring-fed nature of these coastal river systems. With this, snook seek refuge from the cold here, making the area a year-round haven.
All of these factors combine to make Crystal River a snook fishing epicenter with an ever-growing and healthy population of the species.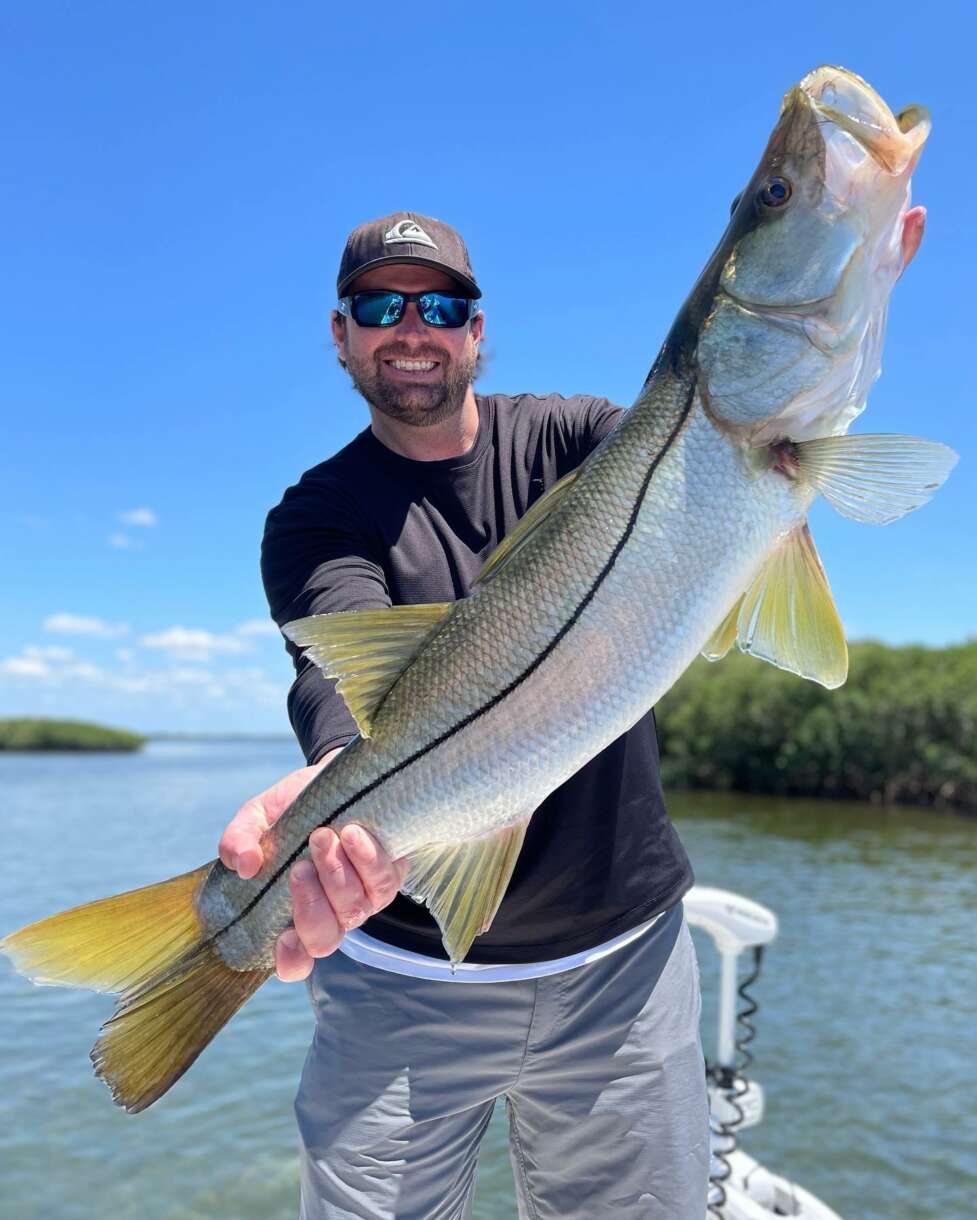 Snook Fishing Season
There is no doubt that as soon as Spring hits, it's time to go snook fishing along the flats and backcountry areas. This level of snook fishing stays in full force all the way until early winter.
But, what makes this a year-round snook fishery is those aforementioned coastal river systems. In the colder months of winter, snook will swim up these systems – sometimes all the way to the head (or spring source). For those with the equipment to get back here, getting past extreme negative tides that occur in winter, snook are still on the table to be targeted.
The time it's not going to work is during extreme cold snaps. This will turn the fish lethargic and not too interested in getting bonked in the head with a chunk of bait. Thankfully, conditions like these are few and far between.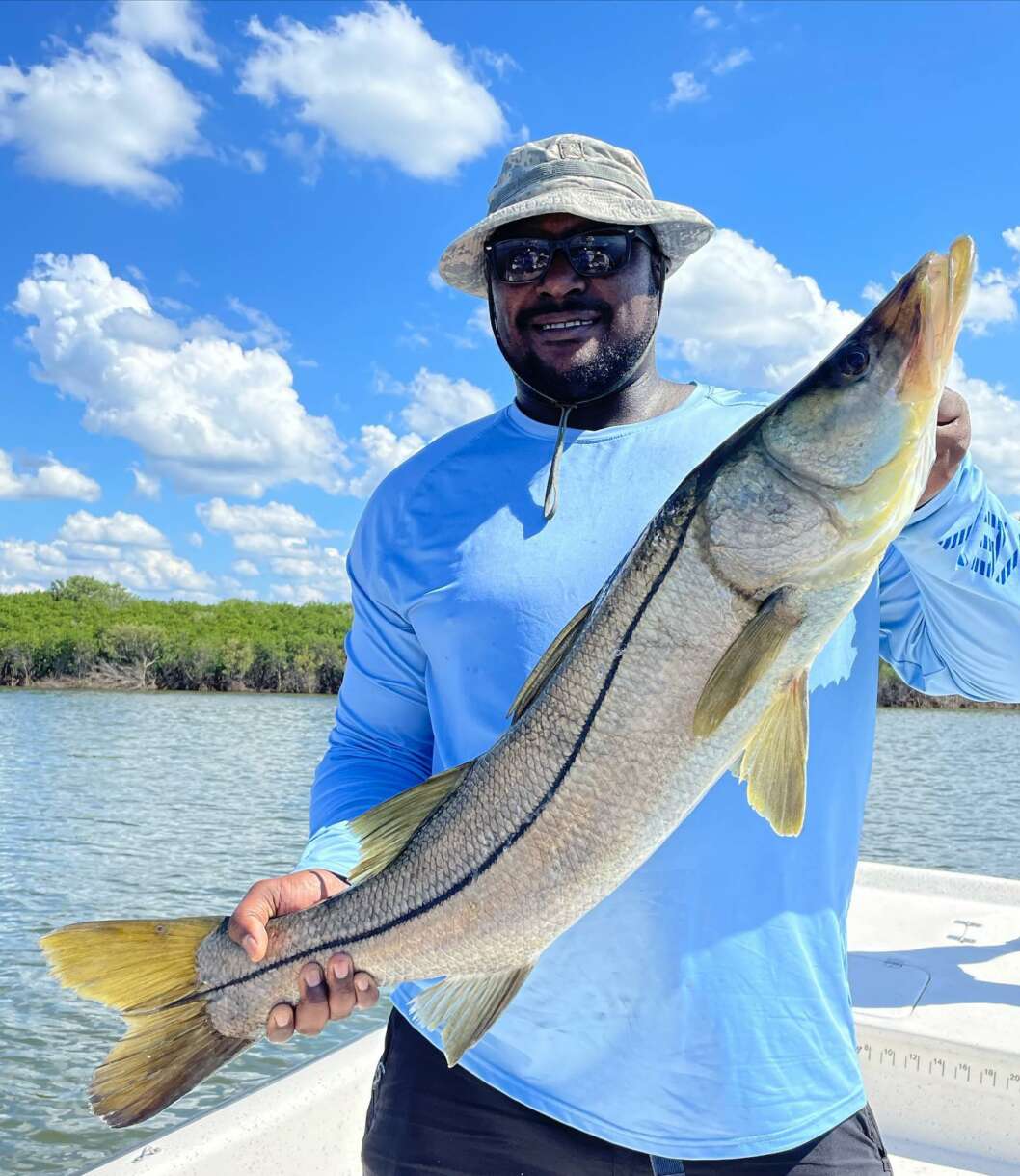 Fish Snook With Crystal River Guide Service
The Crystal River inshore fishing charters provided by Crystal River Guide Service go in search of snook nearly year-round. Working the backcountry mangrove systems ( a favorite spot for snook to lay in wait) will generally provide exceptional fishing opportunities.
Captain Casey is exceptional at targeting the species and has a laundry list of successful catches under his belt. Whether fun with the family and kids or pro-level guys looking to fish Crystal River for the first time (or a bucket-list stop), this is the right guy to hire for a day on the water.
Here are some getting started links:
Online Availablity, Rates, and Reservations