Last Updated on October 20, 2021 by Eric
It's not very often you hear about the combo of grouper, redfish, and snook on a single outing. But here in Crystal River, you're in luck, that's just another Fall day on the water. You could even add seatrout to that list in most cases.
Crystal River Grouper, Snook, And Redfish
Oh, my.
We will not fill you full of hot air and act like every day is an extravaganza of inshore slams and epic grouper fishing all on a single outing, but all the right ingredients are there. We have had great mixed bag trips and have come really close.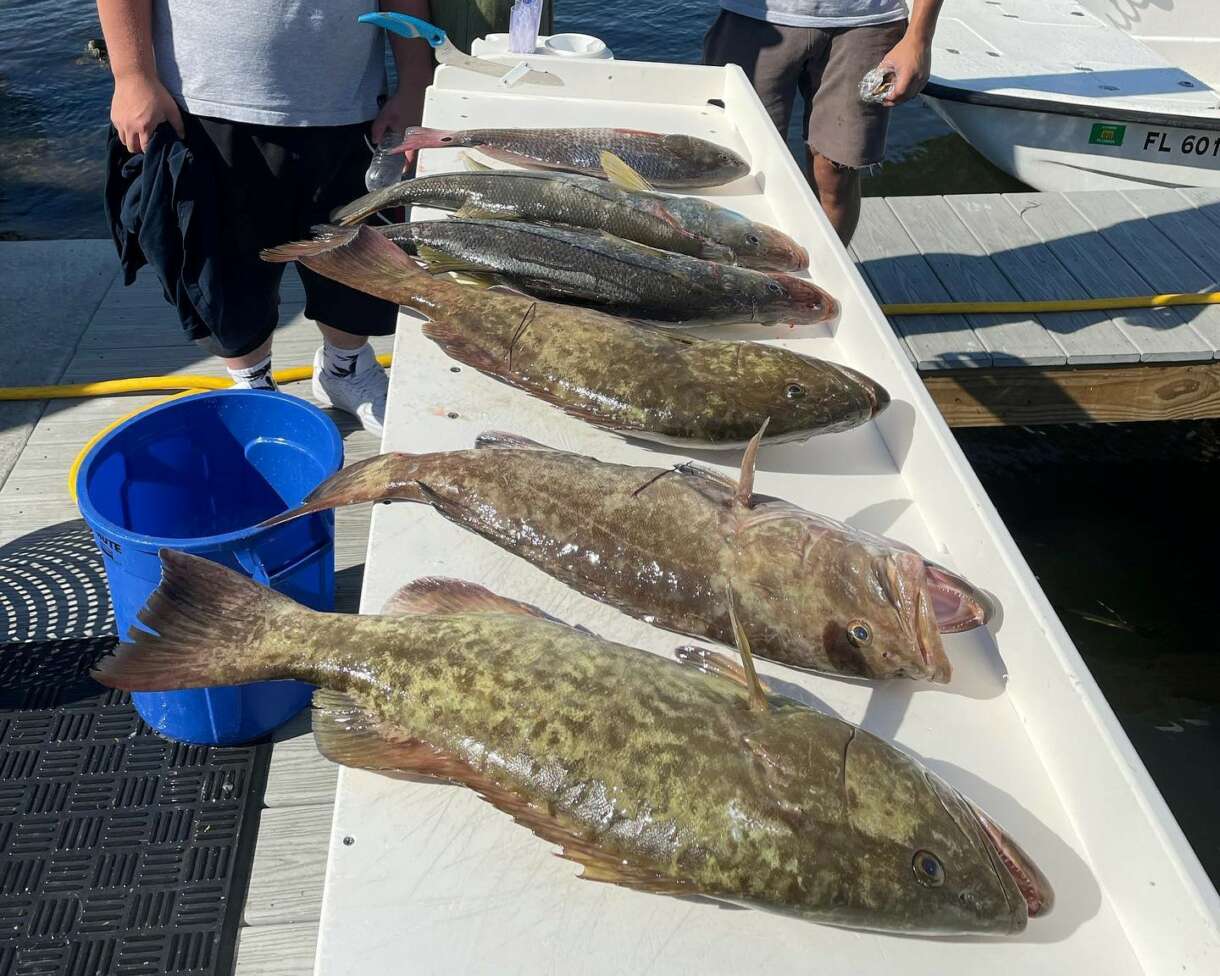 That picture above was just a few days ago. Talk about some epic fishing and fish-eating action going on in Crystal River.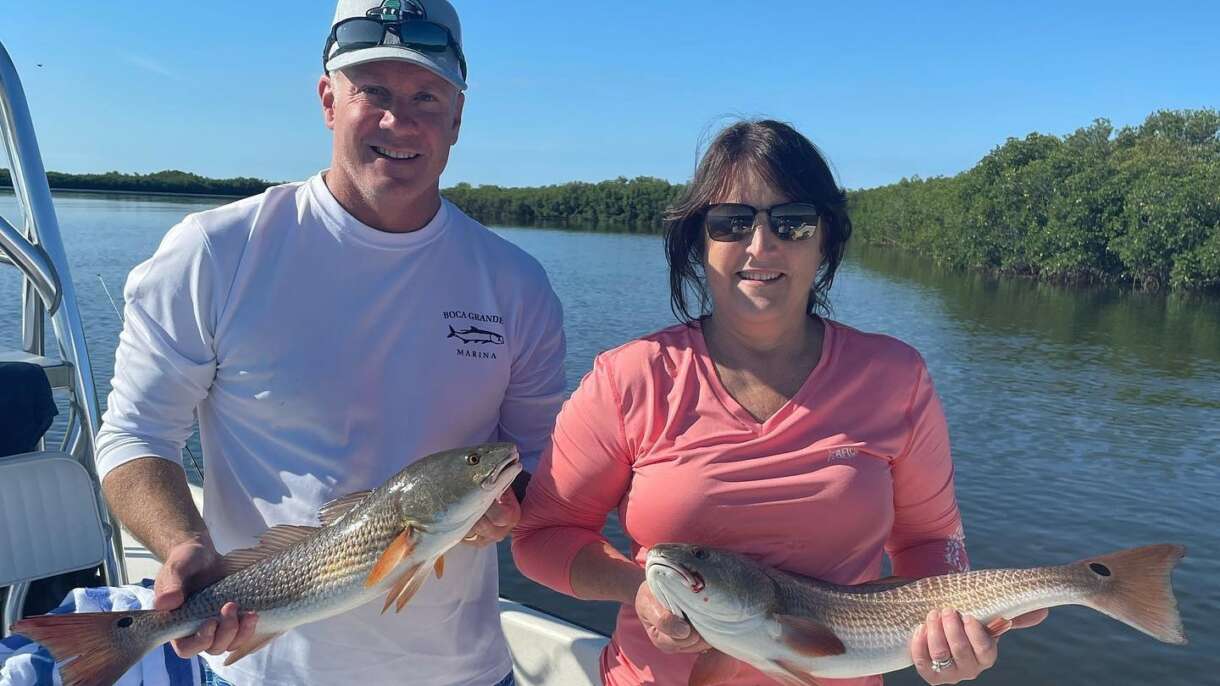 At the same time, dedicated inshore trips have had great success with the popular slam species. Fall redfish are out in abundance and snook are as aggressive as ever in the root systems of mangrove trees.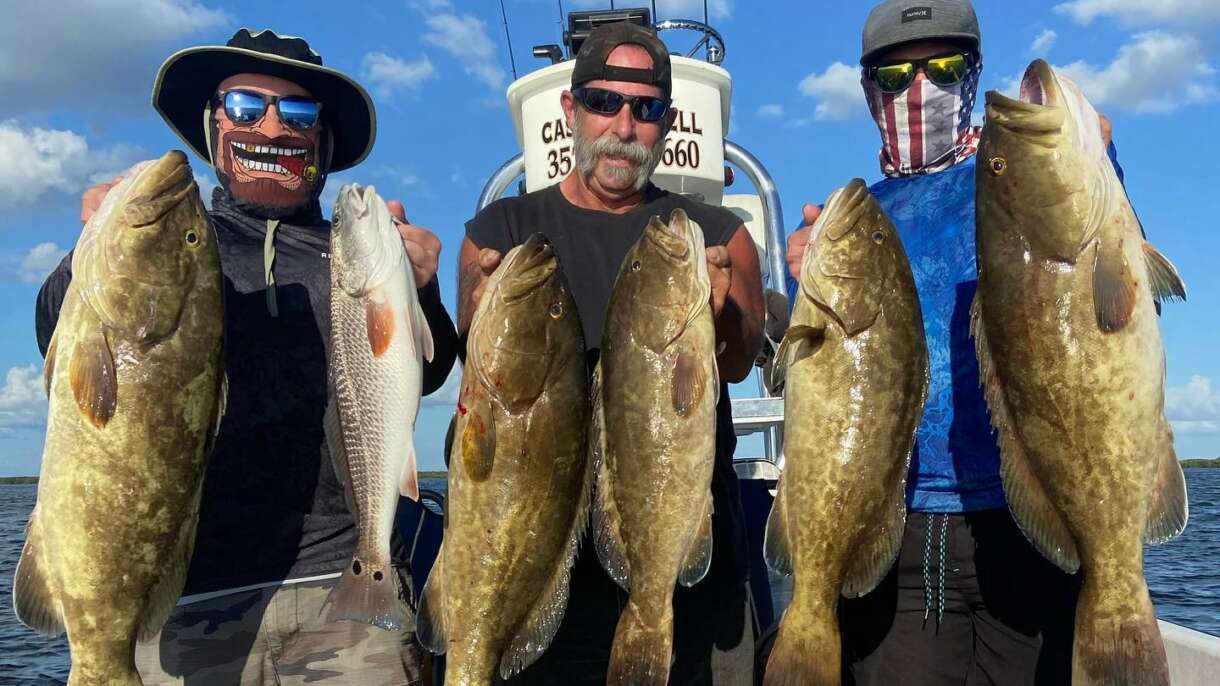 And, while shallow-water grouper fishing in Crystal River is a year-round event, Fall marks the peak for that part of the fishery and our dedicated grouper trips have brought in cooler loads each time.
The Time To Fish Is Now
Fall is really the season that brings this all together, and we are in the heart of it. Between great weather and a healthy fishery, alongside reduced boat traffic, there is hardly a place in Florida that can compare to the action Crystal River provides in this season.
Even the Fall seatrout look bigger and meaner than usual. This is the perfect time to fish in the area.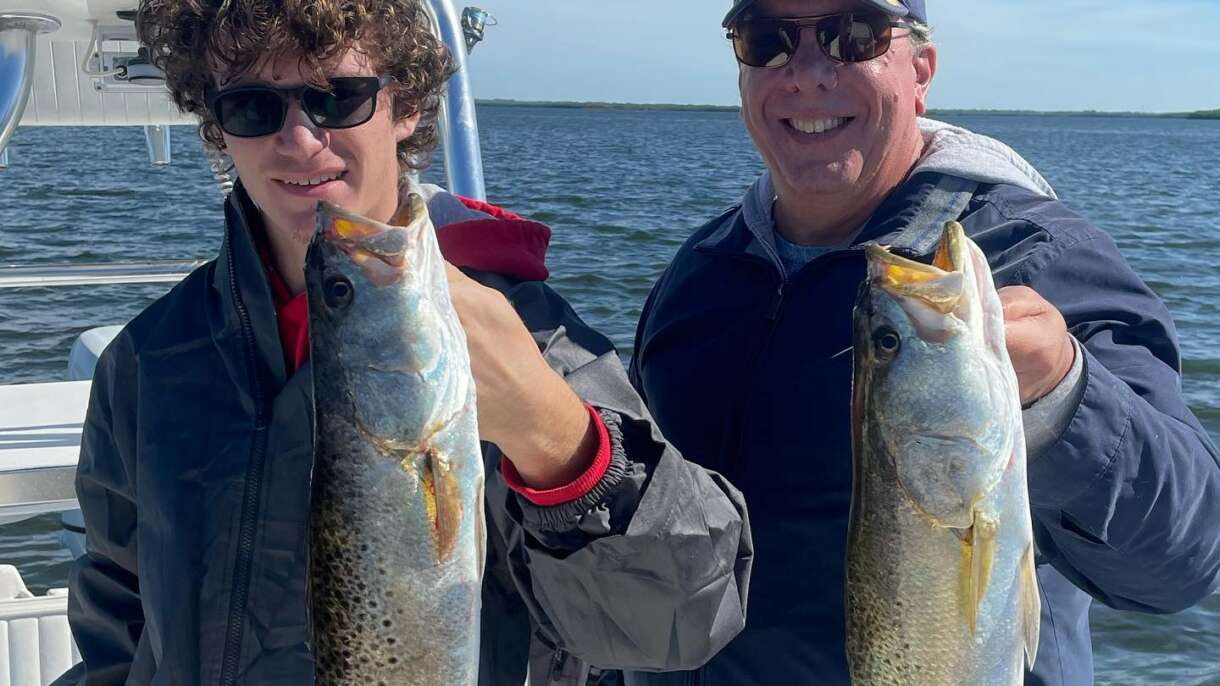 If you love catching linesiders (snook) they seem to be exploding all up and down the gulf coast right now. Working mangrove systems, either along the roots or at choke points, during a moving tide is the key to Fall snook fishing success.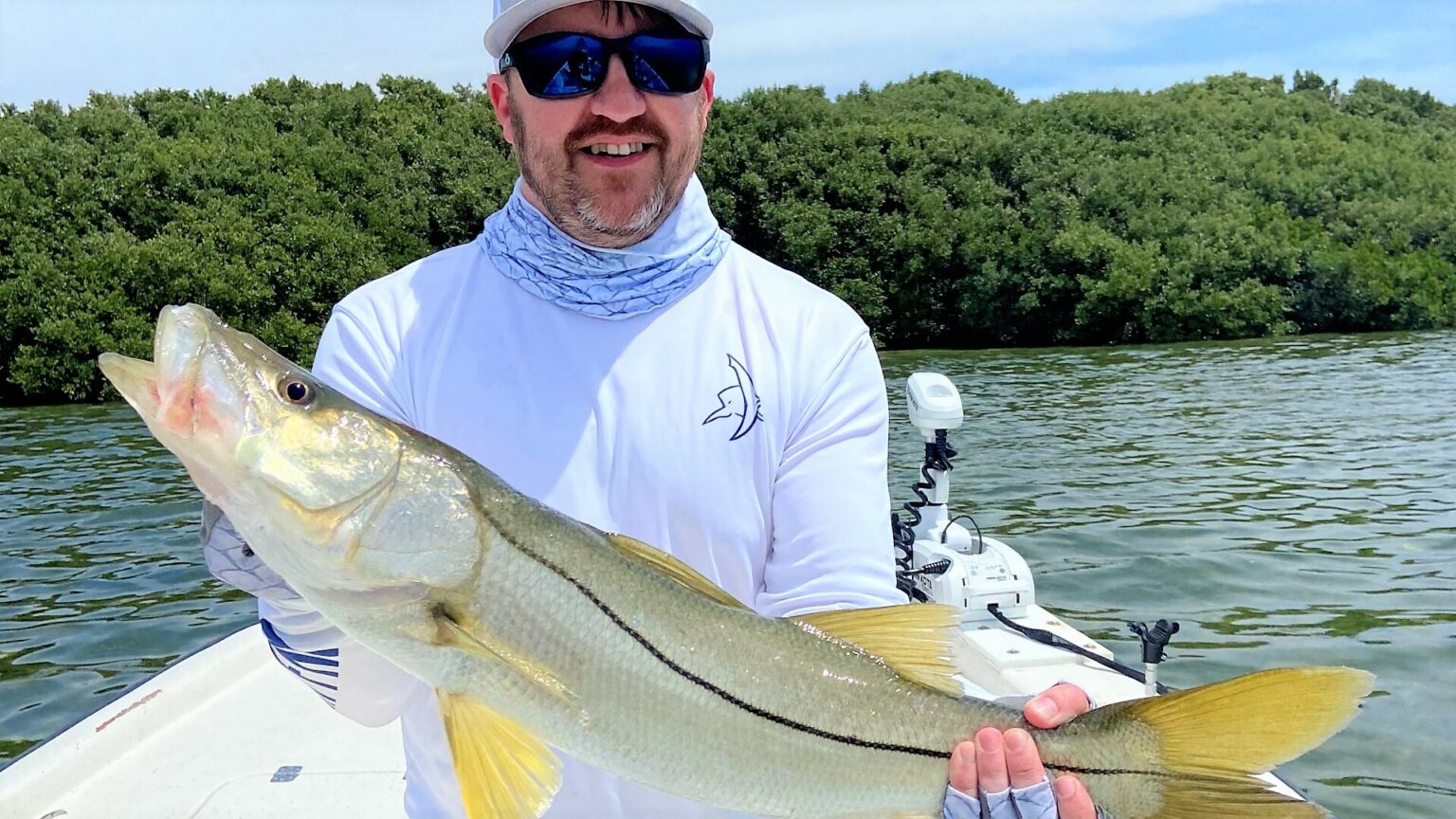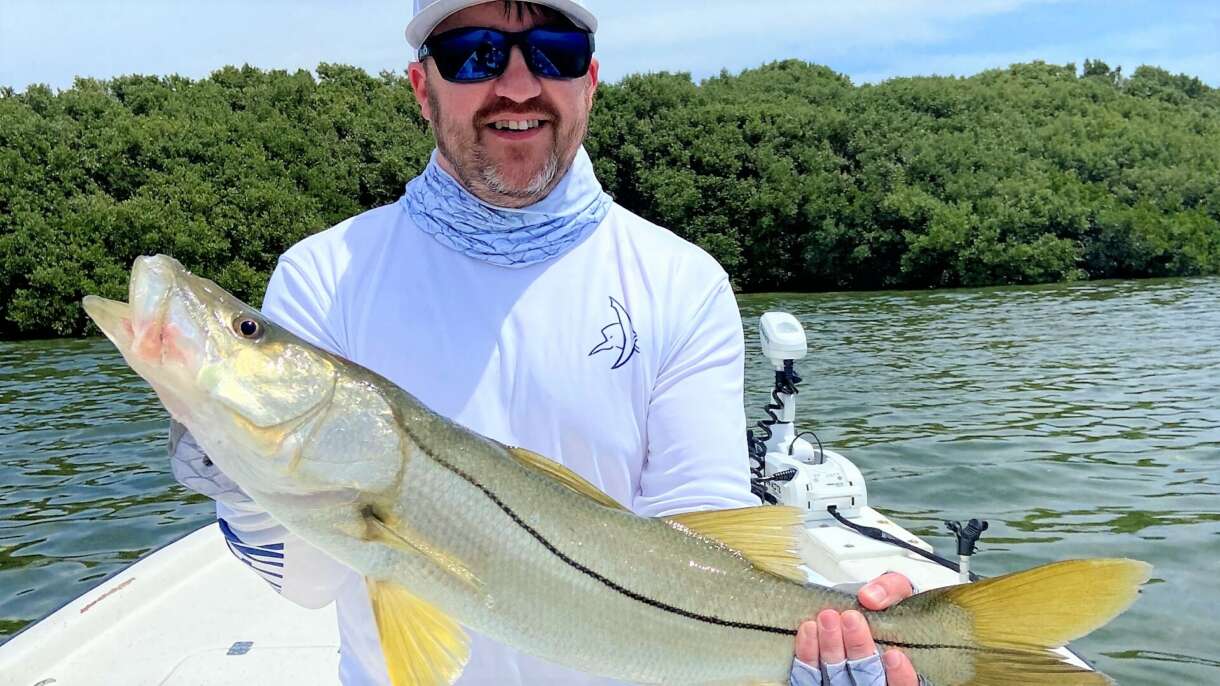 On top of all of this, we have some of the key aspects to Winter either happening or inbound. The biggest factor is the pull of the Winter moon creating stronger tides. This is a transition that begins in the Fall and has started to create its own variety of success. When fishing the shallows and backcountry areas in Crystal River, a moving tide is key to being inside the peak of the action.
But, have no fear – even when Winter rolls in, the fishing might change a bit, but the action does not stop. However, that is an article for another day. Today is all about Grouper, Snook, And Redfish!
Fish With Captain Casey
Captain Casey Russel here at Crystal River Guide Service just got back from a quick jaunt to the Florida Keys and has been running Fall charters since his return. Everything talked about on this page has occurred since then, and he invites you to get in on this unique opportunity that only exists in Crystal River in the Fall.
Get Started At A Link Below:
Learn About Grouper Fishing Charters
Learn About Inshore Fishing Charters
See Real-time Rates, Availability, and Make A Reservation
Need help planning? Contact The Captain