Last Updated on October 6, 2021 by Eric
If you ever wondered about one of the best grouper fishing opportunities in the state of Florida, wonder no more. Crystal River is home to a unique shallow-water grouper fishery that is home to an extremely healthy population of gag grouper.
Gag Grouper In Crystal River
In less than 20 feet of water, gag grouper can be found patrolling the inshore waters of Crystal River. These locations are expansive flats with a unique ecology that draws in this awesome species of grouper.
What Brings Grouper Here?
Shallow water or inshore fishing and grouper do not go hand in hand in most areas. However, the inshore fishery here in Crystal River does just that.
Gag grouper are an ambush predator that loves to hide inside of structure. While most go fish wrecks and reefs for grouper, the bottom-scape of the Crystal River shallows contain many natural features that draw this species in.
The most prevalent of these features are rock formations. Along the expansive grass flats here, rock formations make up nearly half of the bottom structures. These are limestone formations that are not found in this many of a number anywhere along the Gulf coast – except here.
Usually, between 8 and 30 feet of water, these structures provide habitat for baitfish, other species (snapper and grunts for example), and provide ample ambush points for gag's to hide in.
It is this combination of structure, food, and temperate waters that bring gag grouper into the Crystal River inshore fishery.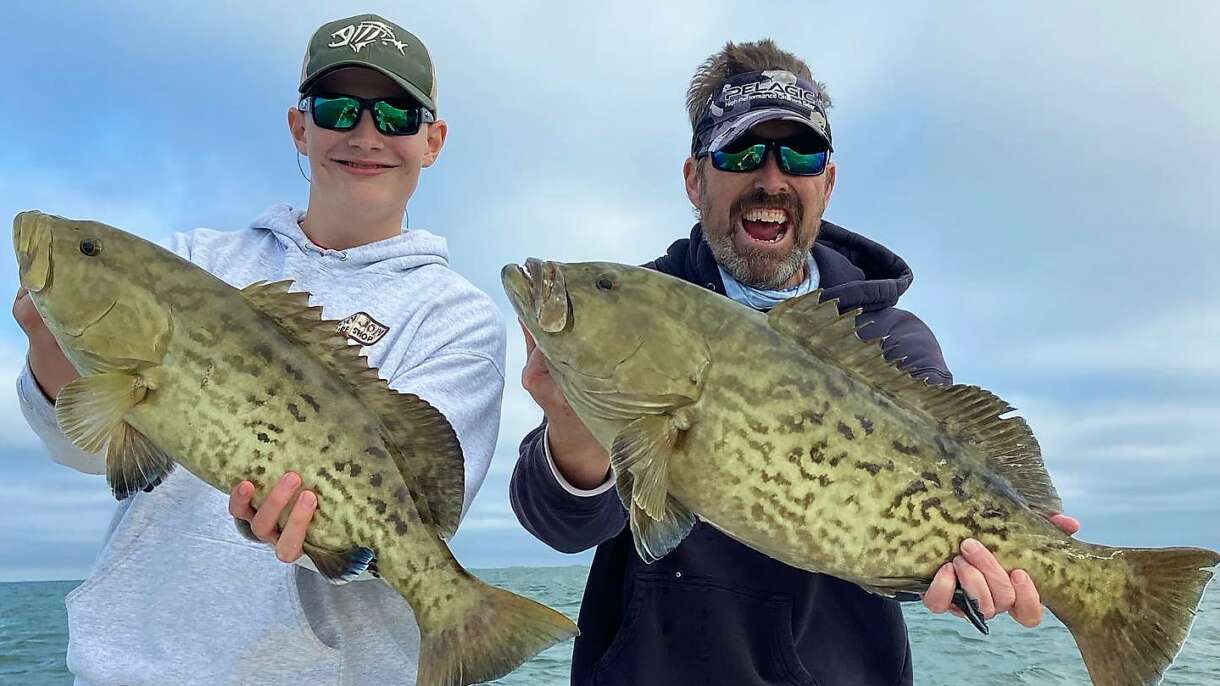 When Is The Best Time To Catch Them?
Gag grouper are present and fairly active all year long. That said, there is a peak activity season where most anglers switch to targeting them specifically. The months of October through December make up this peak period.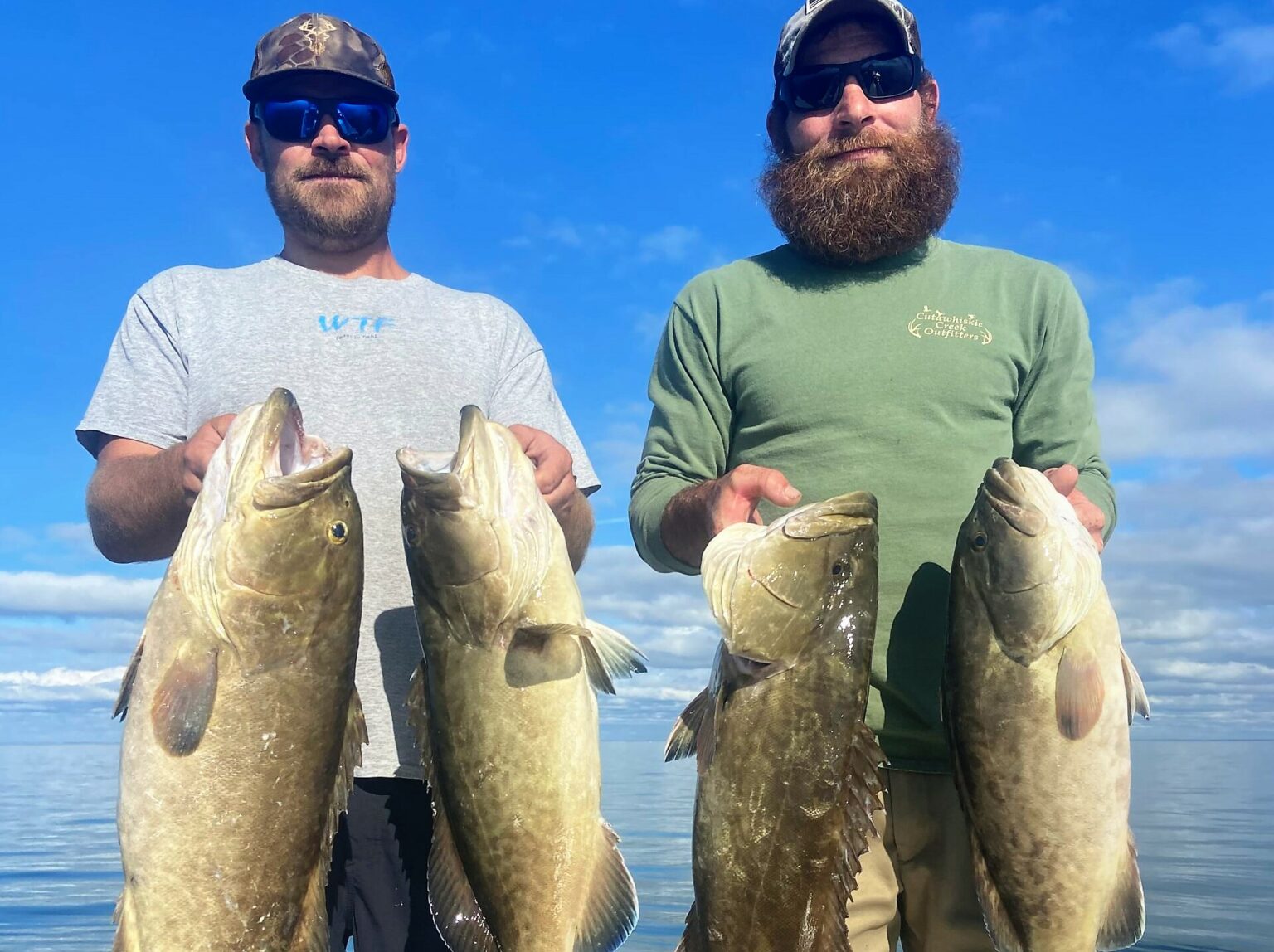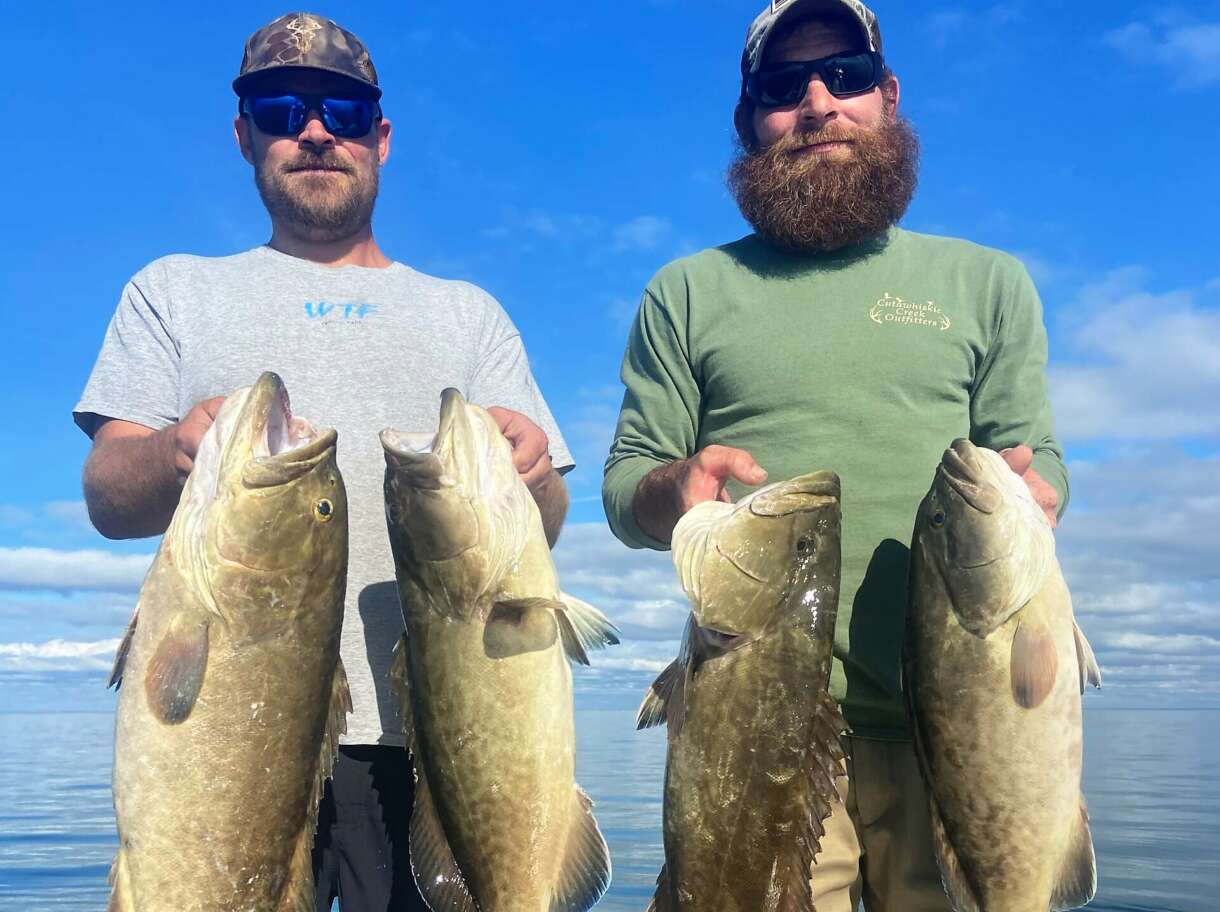 Guided Crystal River Grouper Fishing Trips
If you are new to the area, new to inshore grouper fishing, or traveling from afar to come and try your hand at this unique fishing opportunity, a seasoned guide will be key. While these underwater structures hold gag grouper, it is not every single one of them. Blindly searching can lead to endless hours of hit or miss fishing before finding the sweet spot.
Here at Crystal River Guide Service, Captain Casey is your local go-to inshore grouper fishing guide in Crystal River. This is the time of year to start making plans and getting your spot locked in for this fishing opportunity.
Resources To Get Started:
More Info on Crystal River Grouper Fishing Charters