Last Updated on October 13, 2021 by Eric
In Florida, we don't put up our fishing gear in preparation for Winter. Instead, we break out the big guns and go after some of the most amazing inshore fish species available in any one location. Let's take a look at two of the most popular here in Crystal River.
Big Redfish And Inshore Grouper As Only Crystal River Can Do It
You'd be hard-pressed to find a better combination of inshore species to go after during the Fall than what Crystal River can offer. Among these are both hard fighting and great tasting species that are just getting revved up for Fall.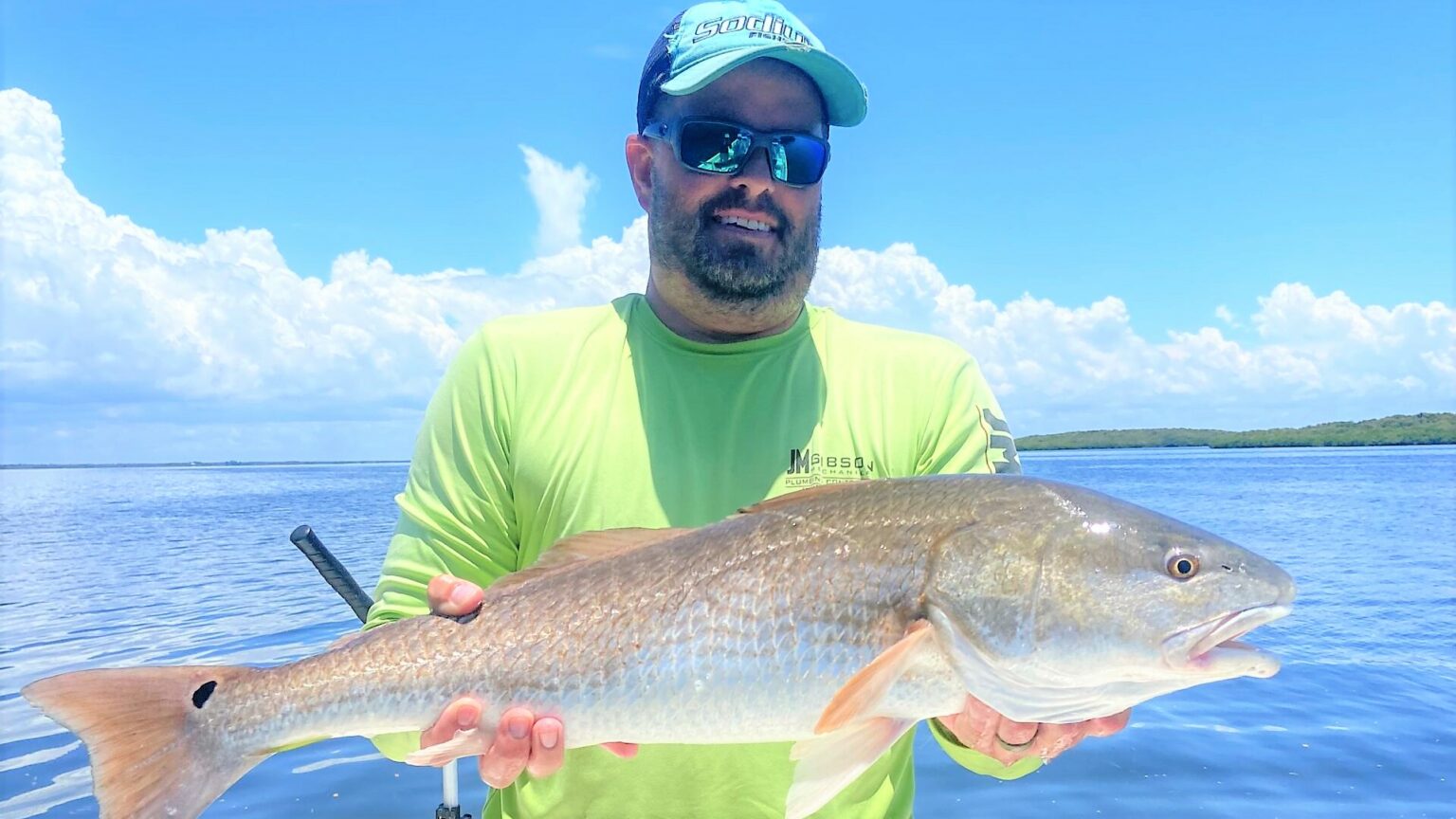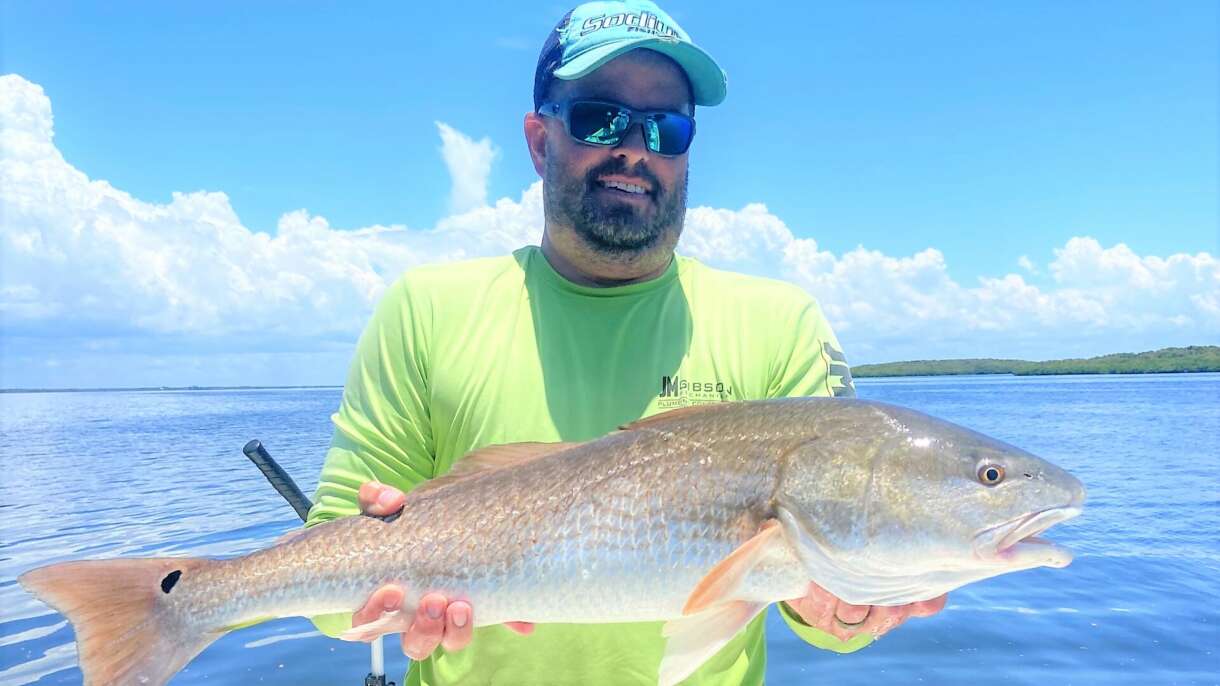 Fall Redfish
Redfish are available to target in Crystal River nearly any day of the year. Fall redfish are more popular and with good reason.
For inshore anglers in redfish territory, sight fishing for reds is an absolute favorite. While this can mean studying pushes along the surface and chasing bait schools during some parts of the year, in the winter is when you get more "tailing" action from redfish.
As things cool down and baitfish migrate south, redfish will readily switch up their diet to crustaceans. Most of this takes place along the bottom of shallow waters, making the fish's tail exposed outside of the surface of the water. When this happens it's almost like seeing a gently waving flag, but with that easy to ID red tail, black dot, and a blue tint.
That aside, redfish in the Fall tend to be bigger. For resident species, this is the outcome after spending an entire Summer engorging themselves with food. But at the same time, redfish spawning is occurring in nearshore waters. These are big breeding females that come in for a quick bite along this part of The Nature Coast.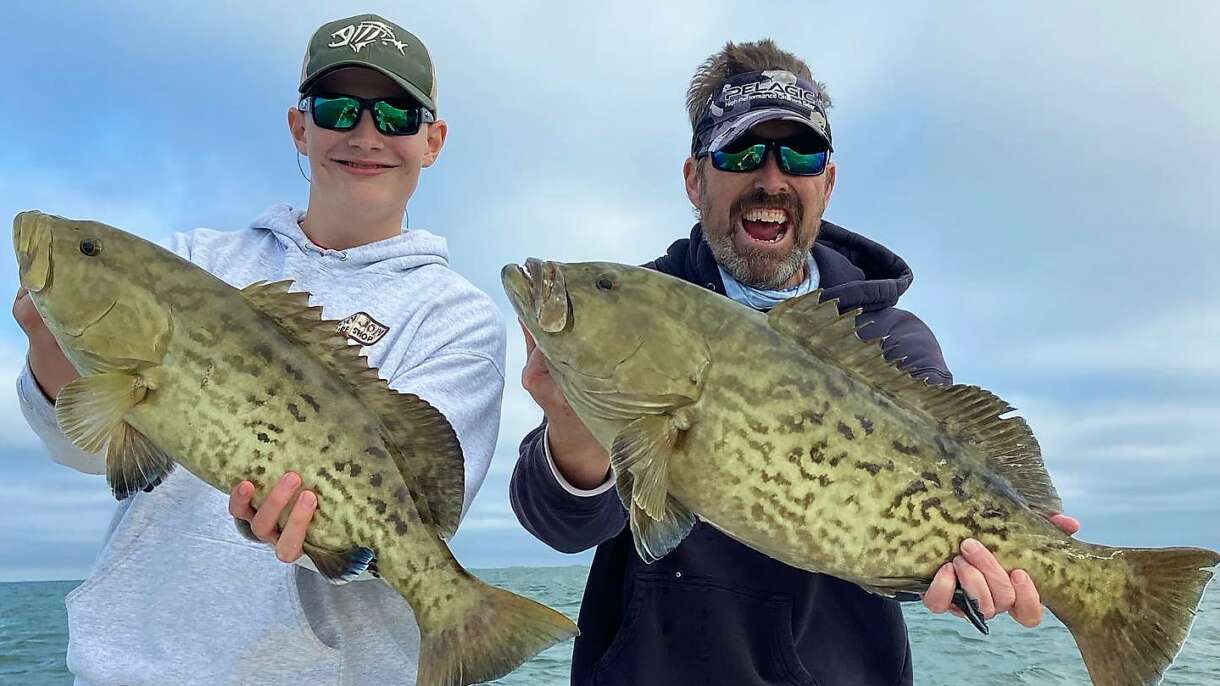 Inshore Grouper Fishing
Another favorite in Crystal River, shallow water, or inshore, gag grouper fishing is also a year-round event. However, the peak of this activity takes place in the Fall. Making right now one of the best times to target them.
Thanks to the crystal clear waters of Crystal River, alongside a dynamic bottom habitat, and in waters as shallow as 8-feet – gag grouper can be found prowling inside of this zone of the inshore fishery.
These grouper are targeted from October through December, on both live bait and artificial lures on our charters.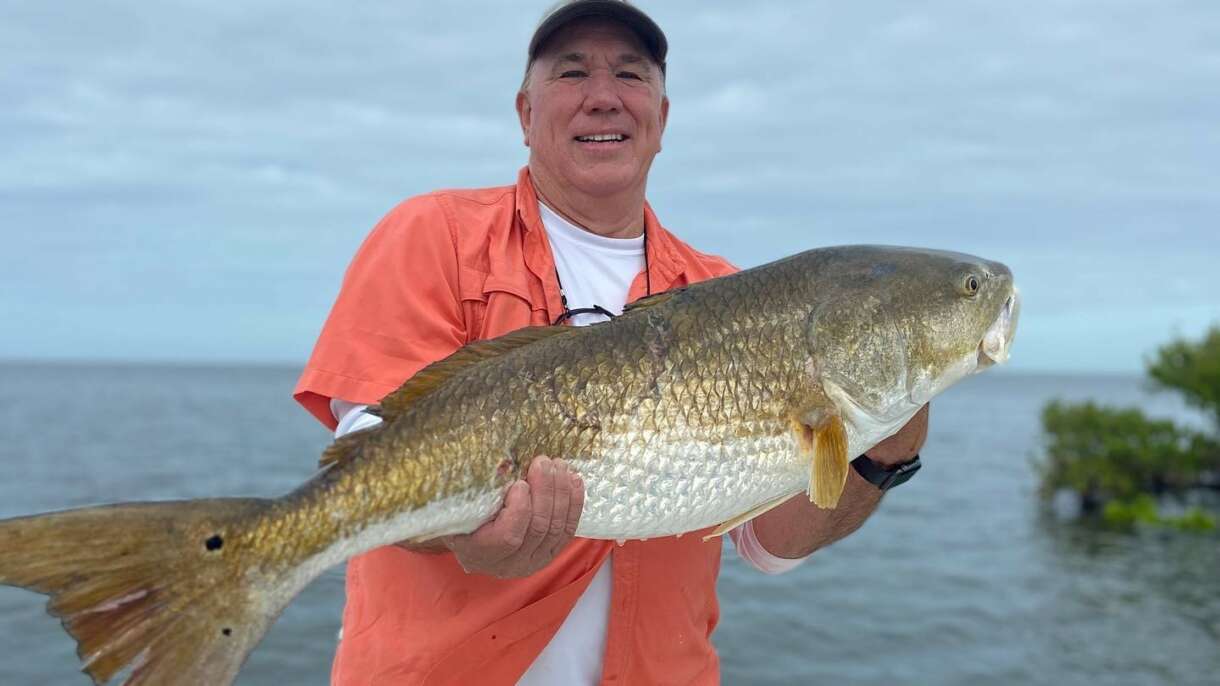 Fish With Capt. Casey
Captain Casey here at Crystal River Guide Service is your go-to local fishing guide for amazing fishing excursions in the area. This time of year offers better weather, less boat traffic, and amazing fishing opportunities. Whether going solo, with family, or fish like a pro – these are charter opportunities you do not want to miss.