Last Updated on February 3, 2022 by Eric
Crystal River, located approximately an hour north of Tampa, FL, is a city surrounded by lush waters that are ripe with scalloping and inshore fishing opportunities. Visitors here can enjoy two fantastic on-the-water experiences in one day in this remarkable stretch of water which is part of the Nature Coast. With careful planning and efficient use of your time, outdoor enthusiasts can "net" excellent results with superb coastal area fishing and plenty of scallops to enjoy at the day's end.
The natural landscape of Crystal River provides a perfect habitat for inshore fishing. Whether you're targeting redfish, seatrout, tarpon, or snook, the area is loaded with opportunities to catch fish in BIG numbers. With endless backwater areas, creeks, oyster beds, and shallow flats to choose from, there are plenty of awesome fishing spots to explore in search of big reds, trophy-sized snook, or great-tasting trout.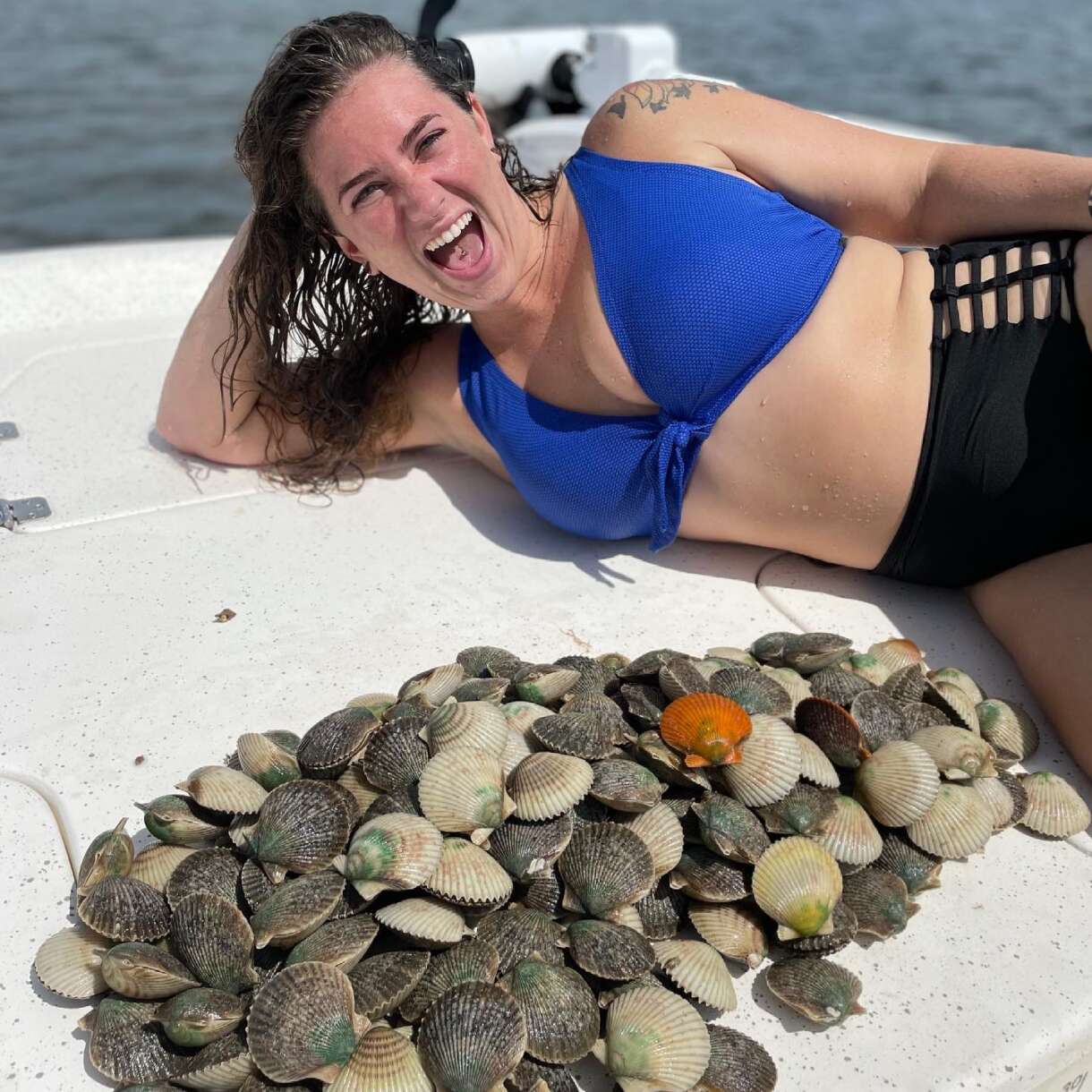 By focusing on a few key factors, anglers can increase catch rates significantly. Understanding tidal influences is one key to effectively fishing the area as tides can have a major impact on fish activity. Additionally, approaching fish as quietly and stealthily as possible will pay off in big ways. Finally, considering seasonal fish and bait movement is paramount to your success.
Crystal River is well-known for its abundance of scallops and draws people from all over the country who come looking for an awesome scalloping experience. Using masks, snorkels, and fins to explore the grass flats of Cyrstal River can produce rich bounties of scallops, perfect for an incredible meal to look forward to at the end of your day on the water. In addition, scalloping in the grass flats is an excellent way to spend time providing a relaxing and rewarding experience for families and group outings.
Book your adventure with Captain Casey today to make the most of your day on the water here in Crystal River.   He spends a TON of time on the waters of the Crystal River area and knows the best places to concentrate on to catch the most fish and have a productive scalloping outing while having FUN in the sun. Slots fill fast, so contact Captain Casey soon to lock in your spot!