Last Updated on June 7, 2022 by Eric
Jonathan and James have been fishing and scalloping with me for a few years now. Last fall was the first time we got after the shallow water grouper. They were hooked. They kicked off my 2022 gag season with a quick limit of nice keeper fish. We fished around for a little longer looking for new fish and new ledges and found some sweet fishing for future guests. Grouper tacos were a huge hit at the food truck at shrimp landing.
Once we had enough of the grouper we ventured inshore for some redfish and snook. Started out on pulling the hook on a nice red. We got that behind us, and Jonathan made some great casts to boat a 25 3/4" red.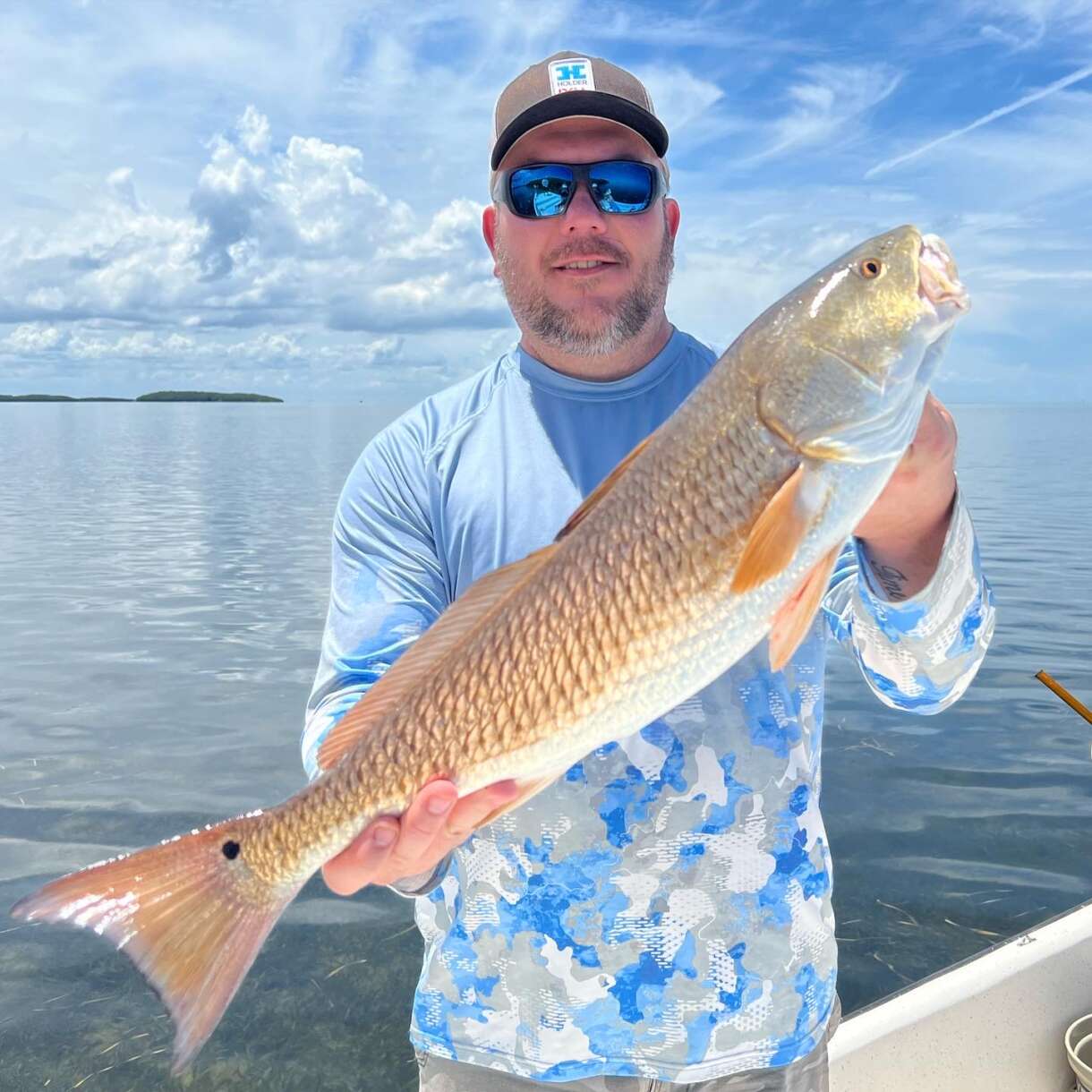 Later James got him a keeper at 20". Looking for one more red, all we could catch after that point was small snook. These fish ranging from 18-26". We probably caught a dozen or so. Just right. Towards the end, the sun was getting up, hot, and out of beer. They gave me the rod and I pitched it up to the bank we were fishing and got a very light bite. I knew my pinfish went to pinfish heaven. Seeing my line slowly move to the right, I looked at the boys and and said watch this… cranked down tight and rod bowed over, dang hook pulled right out. The bait got double hooked on the bottom of the ninth. What do you do, Jonathan and James laughed all the way to the dock.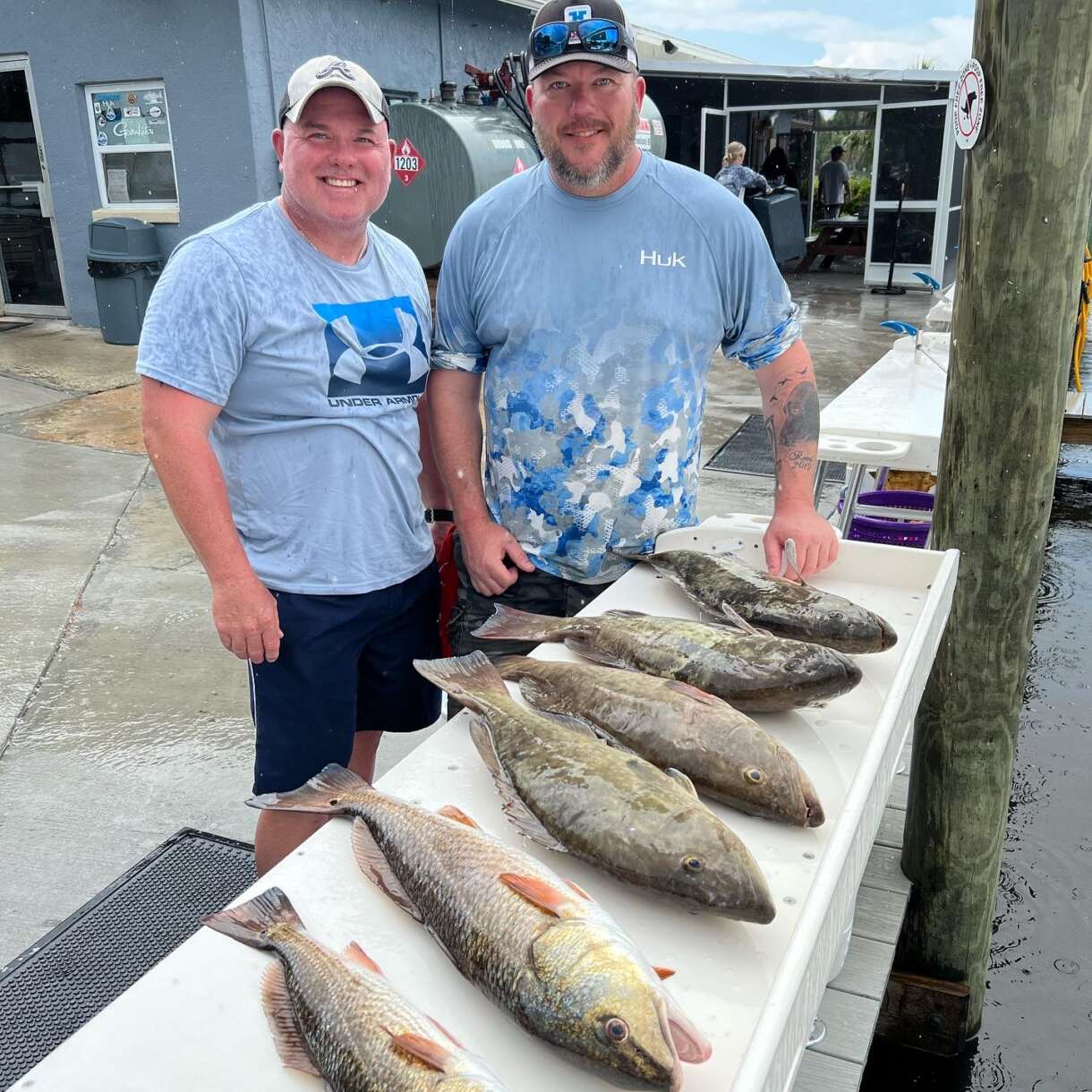 Pulled into shrimp landing and got the a nice picture for the guys and got some grouper tacos to end our day of fishing. Top notch fishing with a great crew.
James and crew will be back in July to get after some bay scallops. Can't wait.