Last Updated on April 26, 2022 by Eric
April is fantastic fishing in Crystal River. The temperatures are mild and the fishing is hot. 
As the Gulf of Mexico waters heat up into the mid to upper 70s and exceed the temperatures of the area rivers and springs, game fish will generally begin to move out towards open water and the vast array of mangrove islands, rocks, oyster bars, and seagrass beds found throughout the area. They will be chasing the increasing amount of bait that is in the area.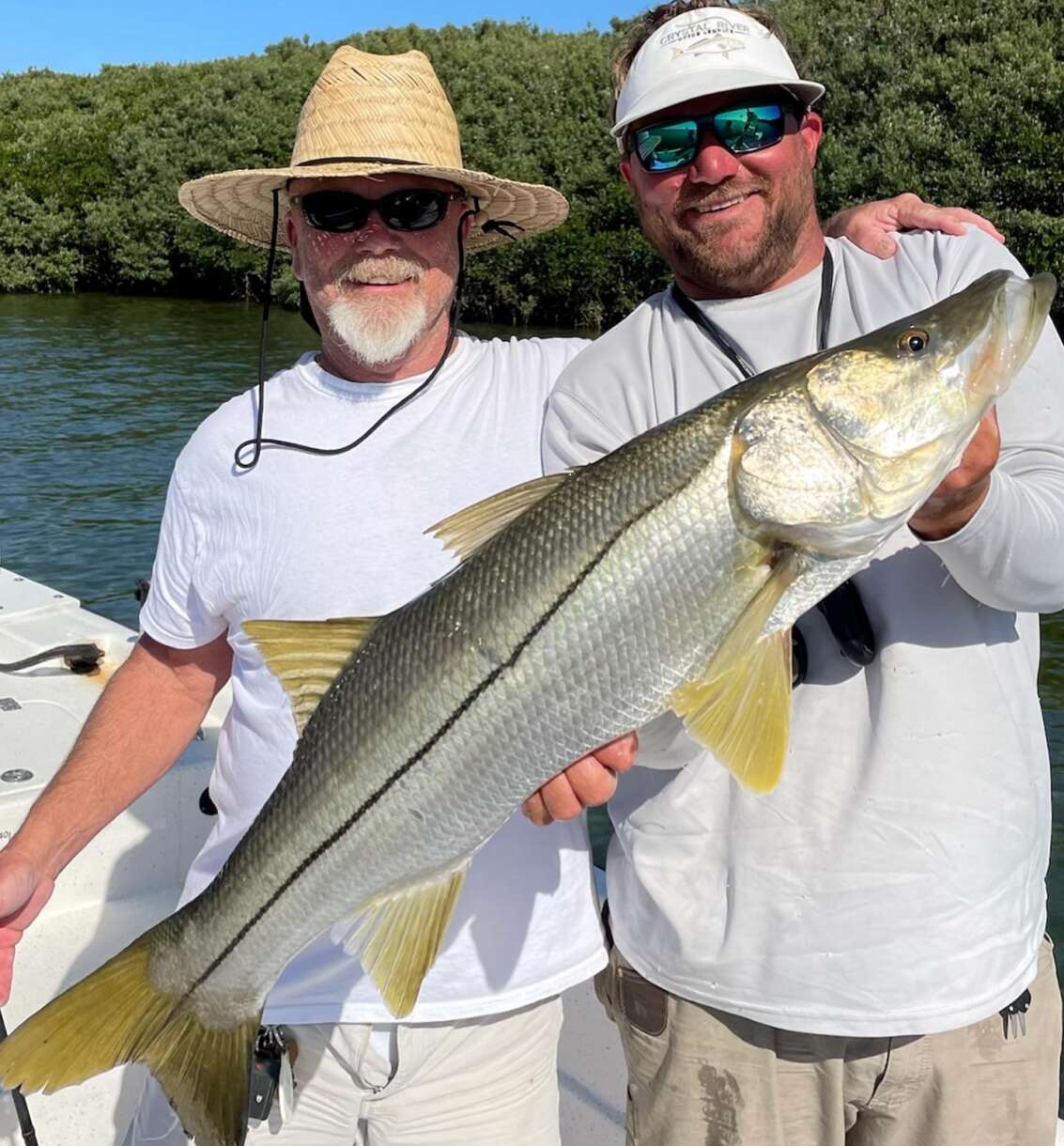 Snook season is in full effect and now is the perfect time to venture out on a trip to target them. During the seasons, one snook between 28 and 32 inches can be harvested per angler. Mangrove shorelines provide cover for snook and their prey.
Often snook will lay in wait in the mangroves waiting for an unlucky baitfish or a fisherman's lure to swim by. When this happens snook will rocket out of cover to strike.
They are also found near oyster bars, rocks, shoreline points, and deeper pockets where they can take similar ambush positions near the current. It is a great time of year to target snook near these locations with topwater plugs early or late in the day, few things are more exhilarating than catching a big snook on topwater in low light conditions.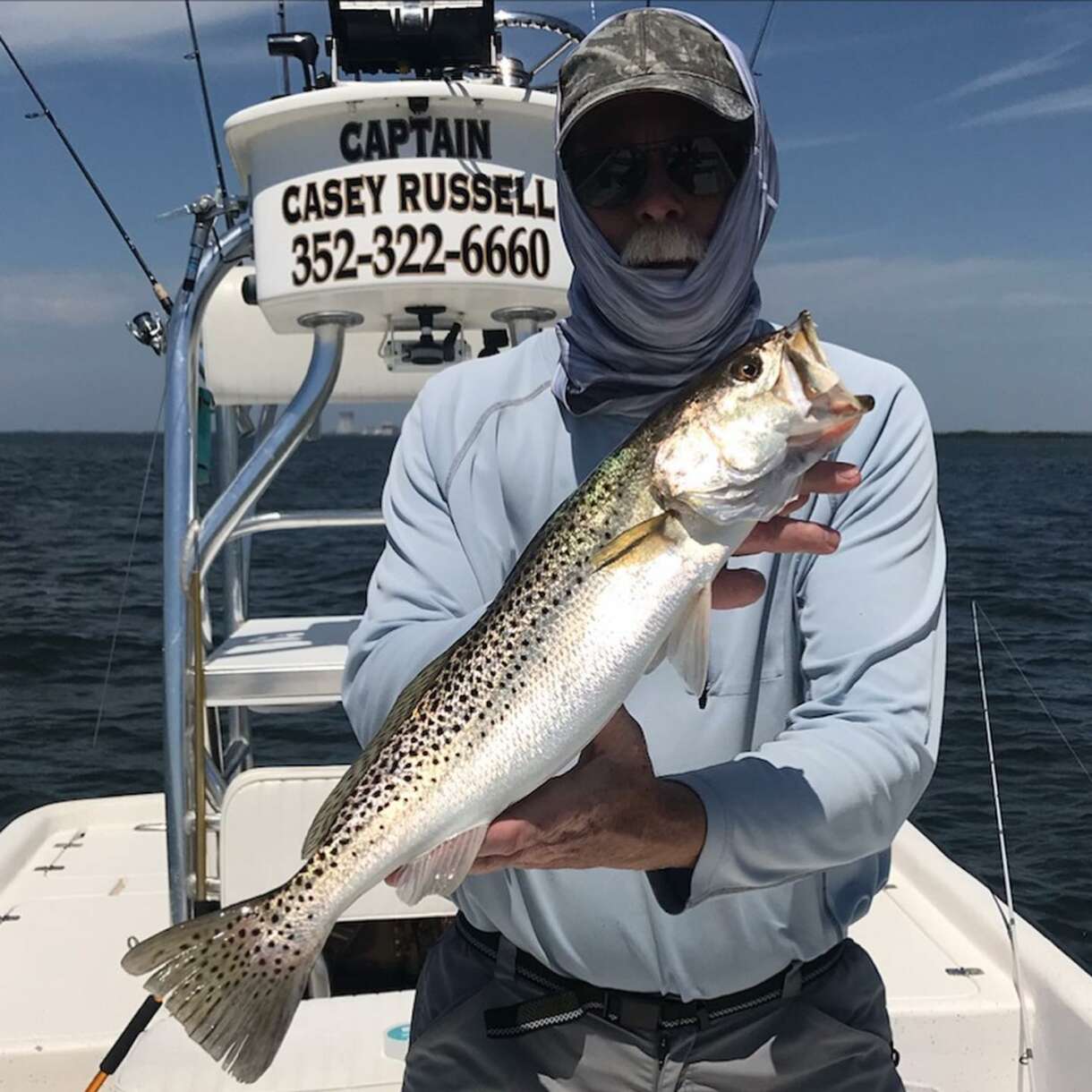 Trout fishing is also good this time of year, as the water temperatures increase they will tend to move a bit deeper over grass flats. When searching the flats for trout, one effective rig is a popping cork with a light fluorocarbon leader (15 pounds) 24 inches or longer with a 1/16 or 1/8 ounce jig head with a soft plastic split tail fluke or Little John.
With several anglers making long casts and popping the corks consistently during the retrieve, the trout will easily give themselves away. Once a productive flat is found, it is time to fill the cooler. Anglers can keep 5 trout each.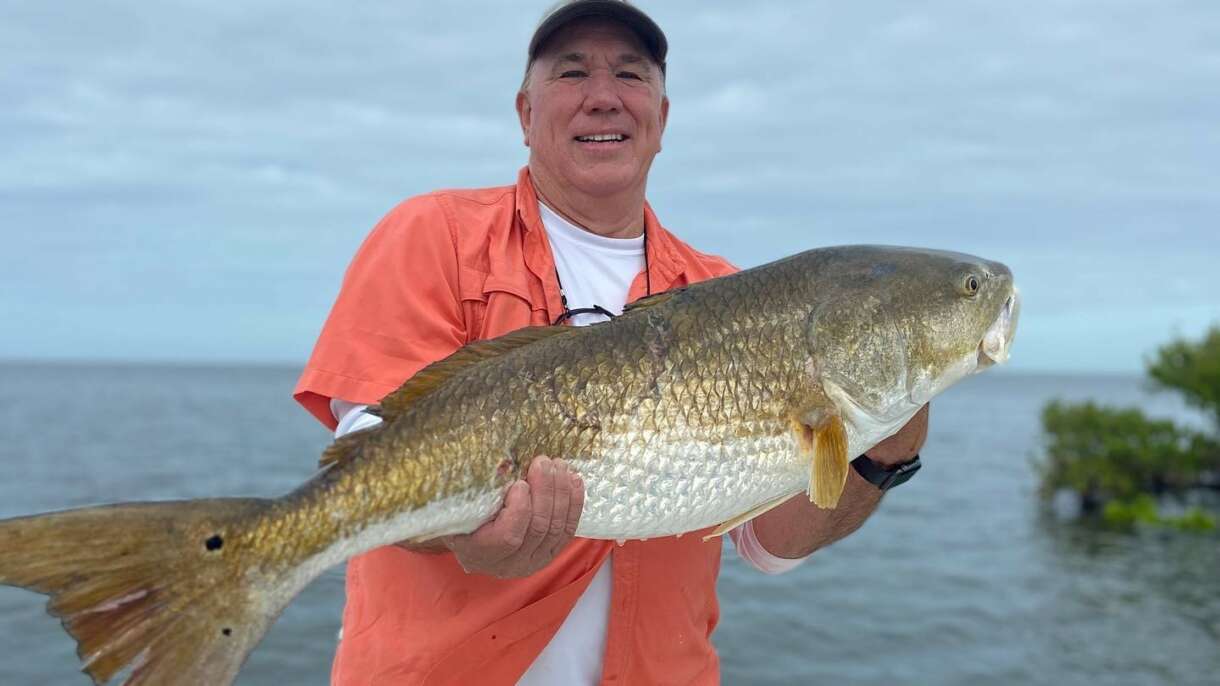 Big redfish, 30 inches or more, can be found patrolling the flats around the mangrove islands. With warm water temperatures, redfish will also crush topwater plugs as well as a huge variety of other lures, such as swimbaits, slow suspending twitch baits, and jigs.. Another strategy to add is to cast cut bait, such as mullet, or ladyfish on a 3/0 circle hook to a point or cut and let it sit while you are casting lures. 
It's a great time of year to fish with Capt Cassey Russell and explore our amazing waters, catch some awesome fish, and experience Florida fishing how God created it.