Last Updated on July 28, 2023 by Eric
Crystal River Fishing Charters are a thrilling adventure that's hard to match.
The exhilaration of reeling in your catch, the awe-inspiring beauty of Florida's nature – it's an experience like no other.
But let's face it, charting unknown waters can be intimidating for many, especially if you're new to fishing or unfamiliar with the area.
This is where Crystal River Fishing Charters come into play. They provide expert guidance and local knowledge that make any trip memorable.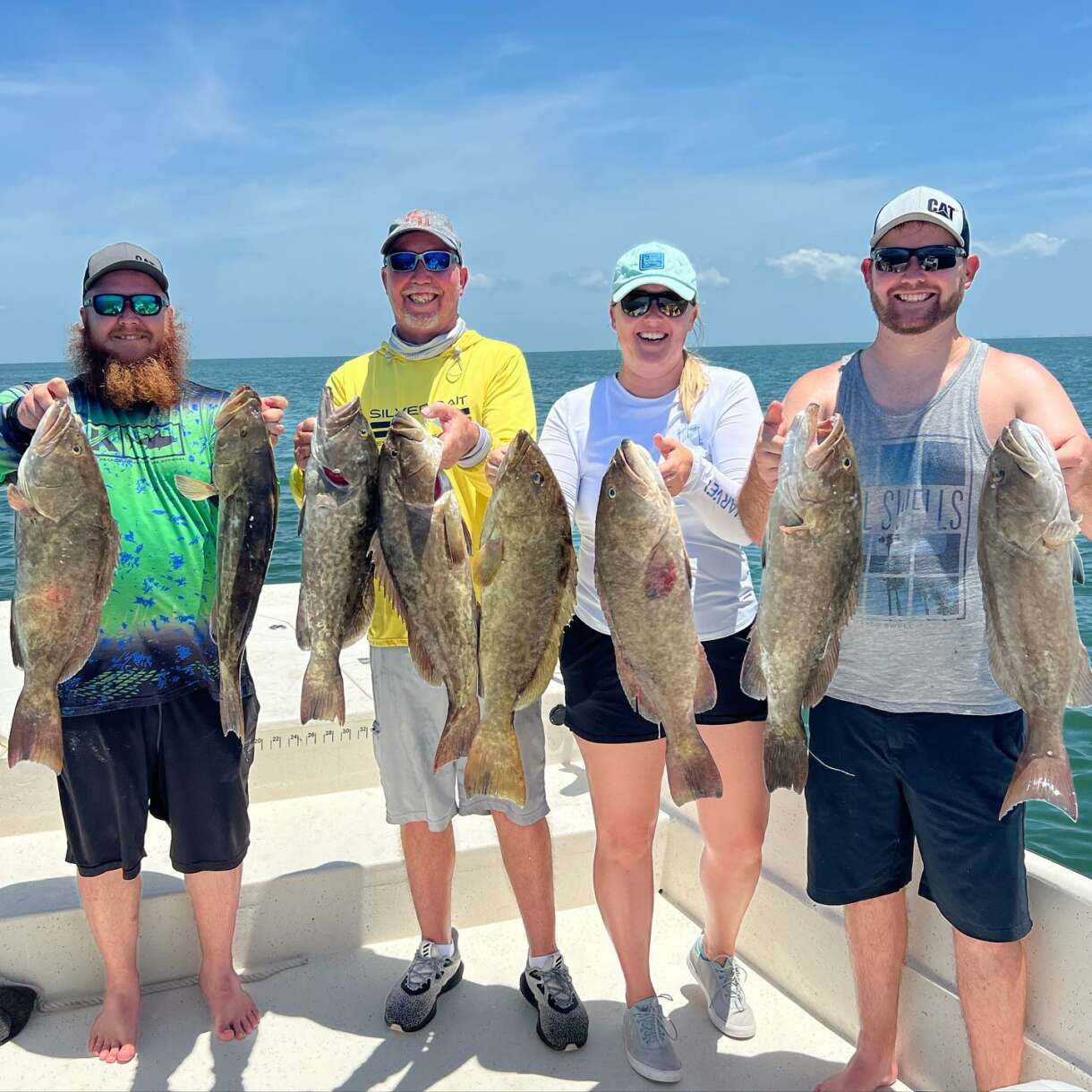 Crystal River Guide Service Overview
The Crystal River Guide Service is a premier provider of unique fishing experiences, led by the knowledgeable Captain Casey Russell. This service leverages local expertise and a deep understanding of the area's marine ecosystem to offer unforgettable adventures on the water.
In this era where everything can be automated or digitized, it's refreshing to find services like these that thrive in their hands-on approach. They don't just help you catch fish; they aim to enrich your overall experience with insightful information about local aquatic life and ecosystems.
For instance, the Crystal River National Wildlife Refuge serves as one of their key fishing spots teeming with diverse species, an opportunity for novice anglers and seasoned veterans.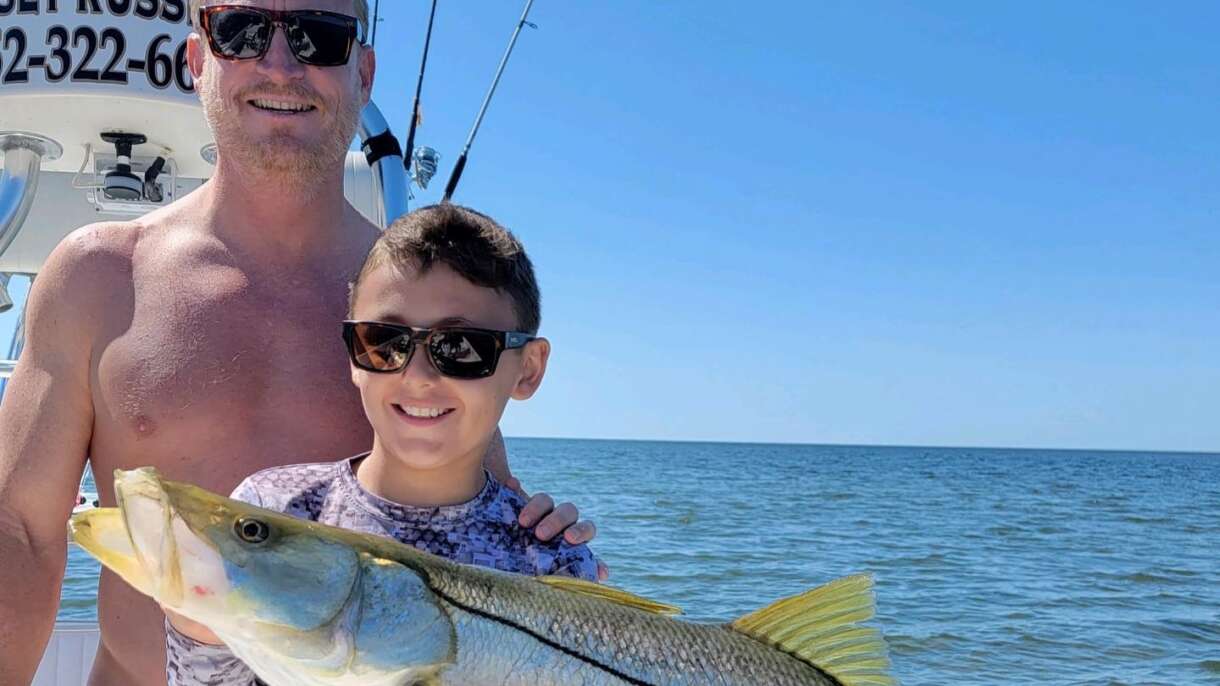 Understanding the uniqueness of Crystal River Guide Service
This guide service stands out due to its comprehensive charter offerings tailored toward each customer's interests. From shark charters providing thrills for adrenaline junkies to scalloping trips during the season, there are options galore.
Apart from these specialized activities, there are also general inshore fishing adventures.
These include year-round opportunities for species such as:
Redfish
Speckled Trout
Gag Grouper
Tarpon
Black Drum
Sheepshead
Snapper
Snook
These spring-fed estuaries offer diverse habitats suitable for many popular species.
All necessary equipment, including tackle, bait, cooler, and bottled water, will be provided, ensuring a comfortable, hassle-free outing.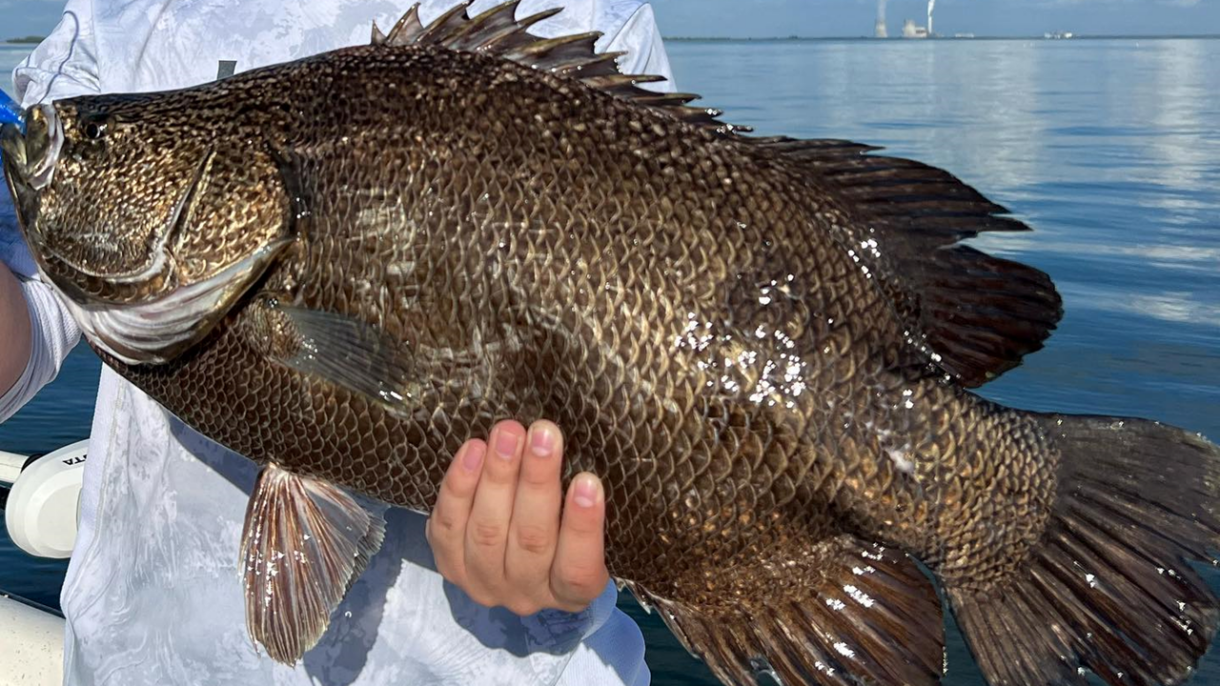 Range Of Fishing Charters Offered By The Service
Diverse Charter Options:
Gag Grouper Fishing: A popular choice amongst clients seeking large fish frequently found around the Crystal River region.
Inshore Fishing: An all-time favorite, given how richly populated Florida waters are with various inshore fishes throughout different seasons.
Scalloping: This area is one of the most popular for scalloping in the state. The season is in mid-late summer, and the dates vary year to year.
Scalloping & Fishing: This is a great option for groups that want to target some fish and harvest scallops.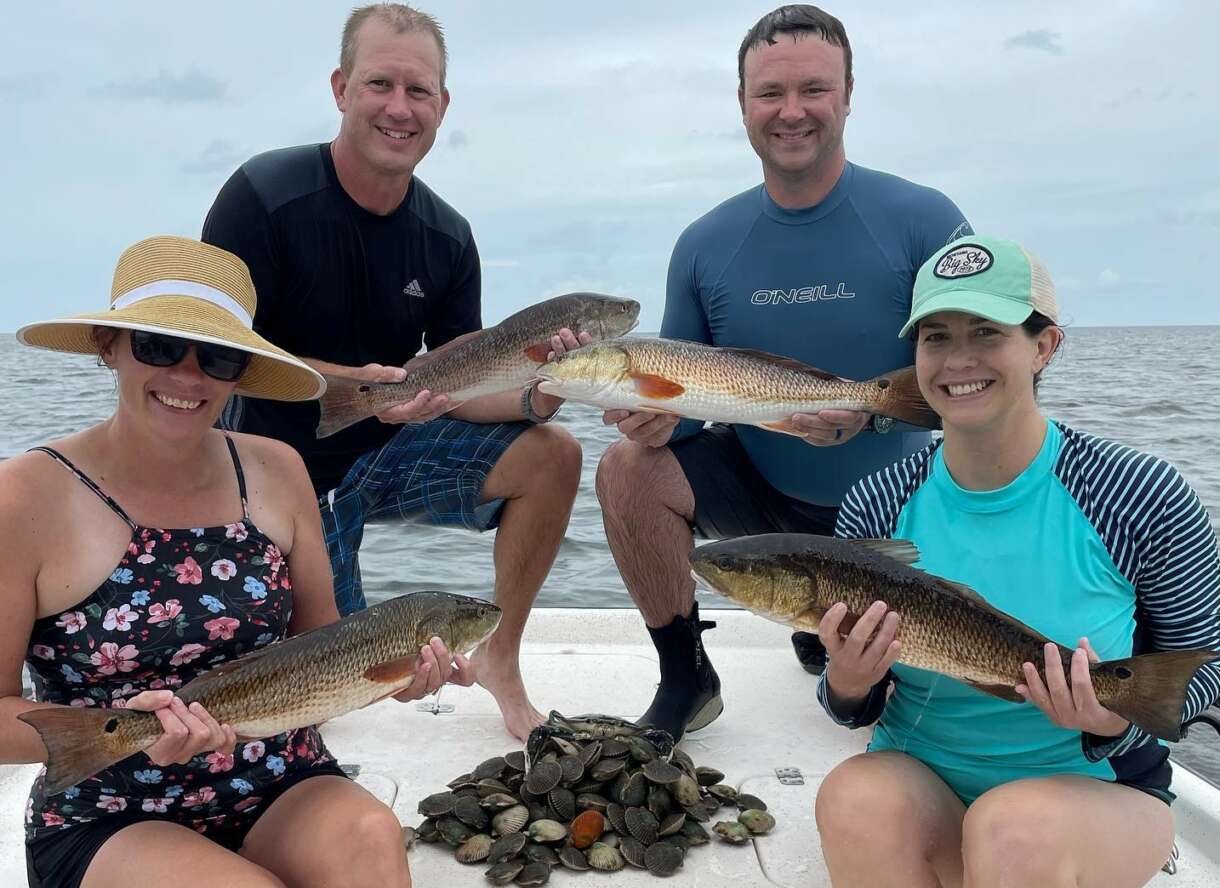 The Inshore Fishing Experience at Crystal River
Crystal River, a spring-fed inshore estuary, is an angler's paradise. This unique ecosystem boasts year-round fishing opportunities and supports a diverse array of fish species.
If you're ready to join the ranks of seasoned Crystal River fishing guides or just looking for your next fishing adventure, here's what awaits you on an inshore charter with Captain Casey Russell's guide service:
What to Expect During an Inshore Fishing Charter
In this true Florida fishing experience, expect nothing less than expert guidance from local anglers who know every nook and cranny where large fish frequently found like snook and redfish hide. With all necessary gear, including tackle bait cooler and other essential equipment provided by us, rest assured that we have got everything covered so that you can focus solely on reeling in those catches.
Besides ensuring everyone on board has their own space while casting lines or reeling in catches – which makes our charters kid-friendly – we also provide bottled water coolers throughout your trip keeping hydration levels up under the hot sun.
And if live bait is required? Don't worry; it also comes included as part of the package deal when booking any charter through the easy online system, allowing customers to book conveniently anywhere, anytime.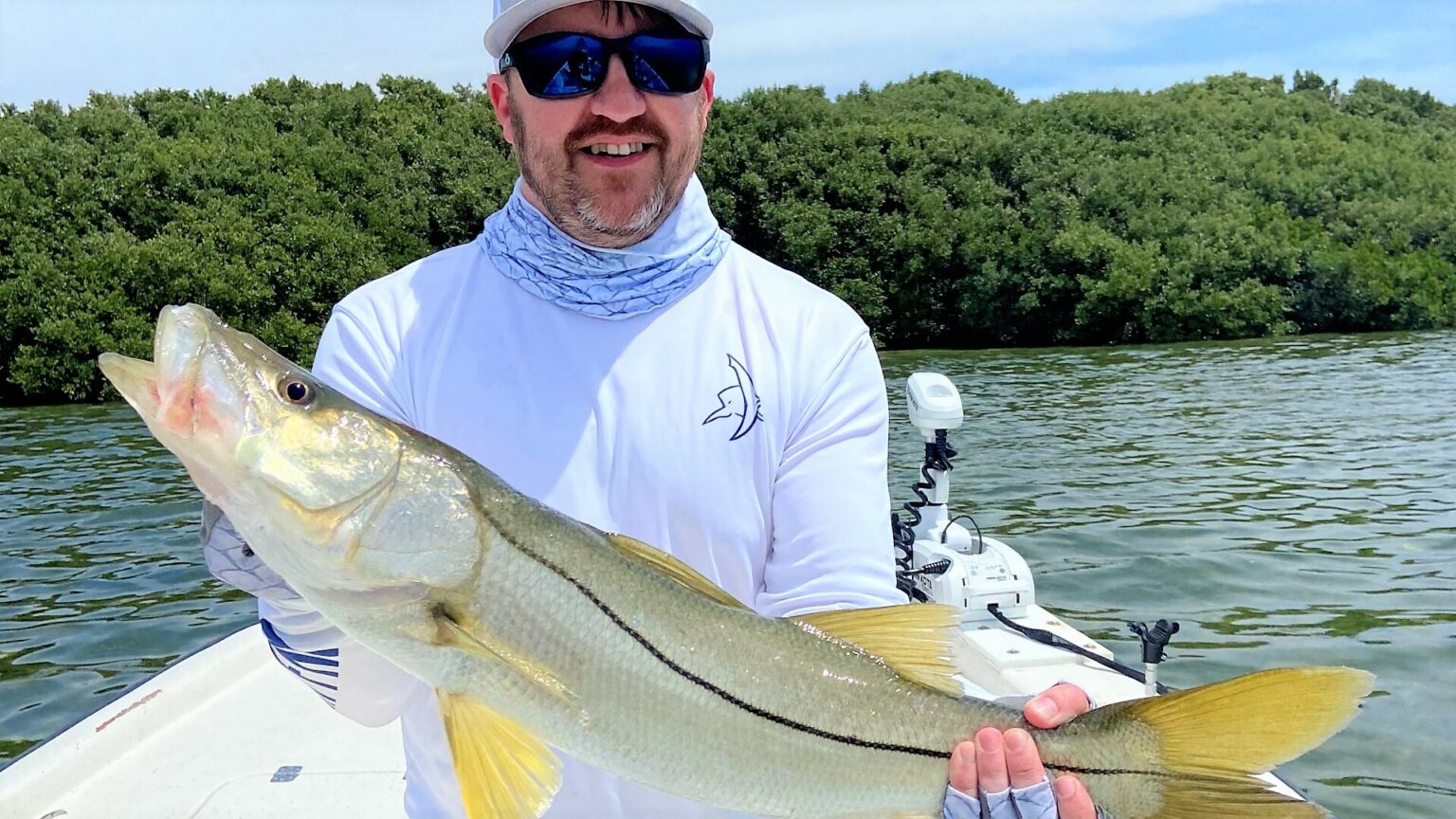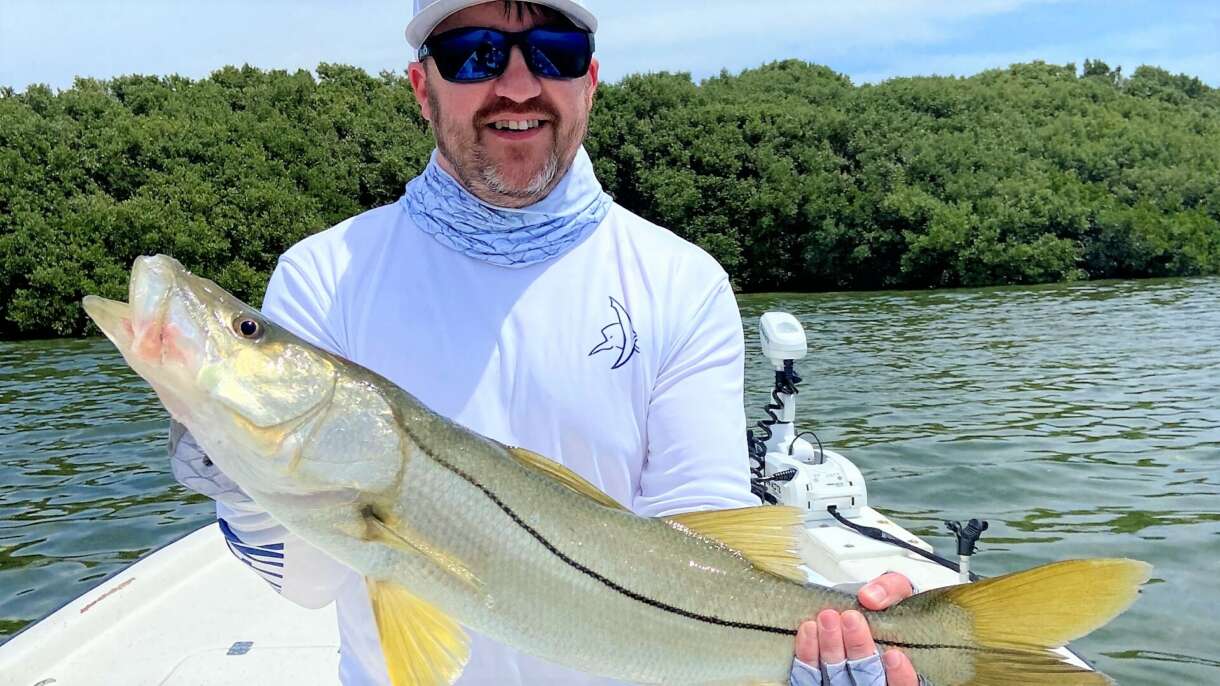 Marine Species Common in Inshore Fishing
Captain Casey Russell takes pride in putting people on gamefish and teaching them about various kinds prevalent around these waters during different seasons. There is always something exciting waiting beneath the sparkling waves, regardless of the time of year.
Apart from being able to catch sight of dolphins accompanying boats, an additional entertainment between bites; some prime spots lie within Crystal River National Wildlife Refuge, offering glimpses into its rich biodiversity beyond aquatic life itself, making each outing a truly memorable experience, whether you are a novice angler trying out your hand for the first time or a seasoned pro seeking new challenges amidst nature's splendorous backdrop.
Important Takeaway: 
Crystal River Fishing Charters provide an unparalleled inshore fishing experience, offering year-round opportunities to catch diverse fish species under expert guidance. With all essentials covered and added perks like viewing dolphins or exploring the rich biodiversity of Crystal River National Wildlife Refuge, it's more than just a fishing trip – it's an unforgettable adventure amidst nature's splendor.
Gag Grouper Fishing Explained
Crystal River Guide Service offers a thrilling fishing adventure, especially when it comes to gag grouper fishing. This large fish species is frequently found in the Crystal River waters and presents an exciting challenge for anglers.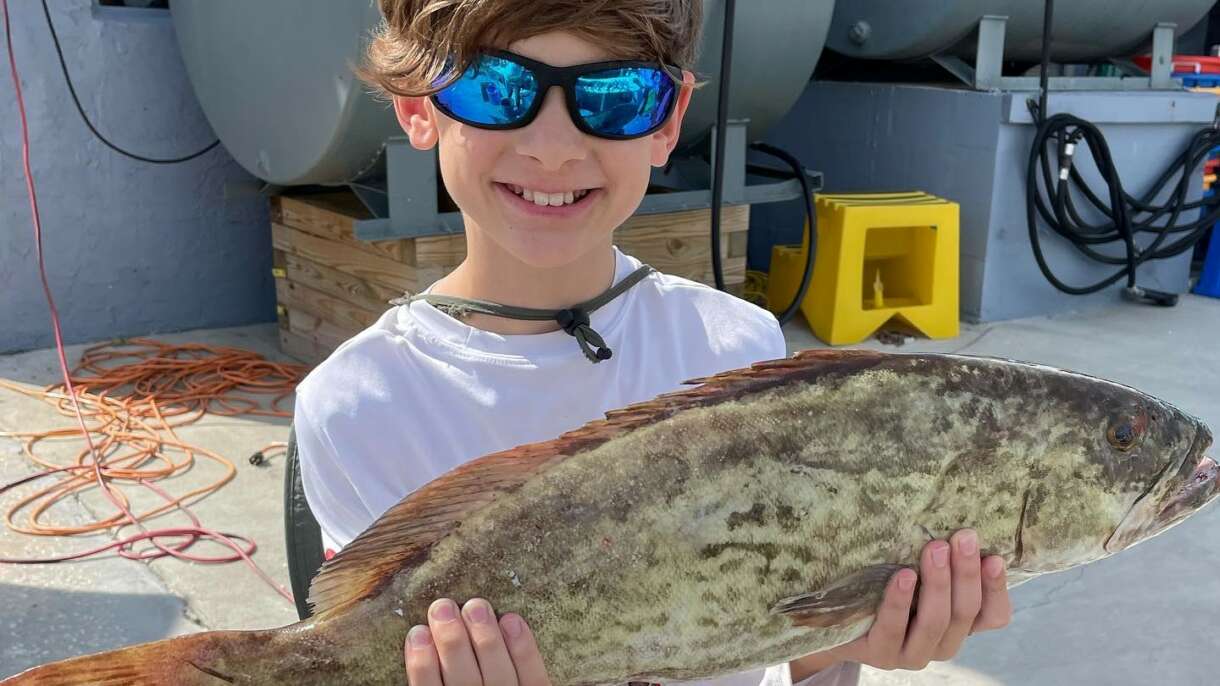 Techniques for Successful Gag Grouper Fishing
The key to successfully landing a gag grouper lies in using specific techniques. For starters, live bait such as pinfish or grunts can significantly increase your chances of attracting these elusive creatures. Additionally, heavy-duty tackle gear should be part of your fishing equipment due to the strength and tenacity exhibited by this particular fish once hooked.
Beyond that, knowing where exactly to cast your line plays an essential role in gag-grouper fishing. These species are known dwellers near rocky bottoms or reef structures that offer them ample cover from predators; hence, casting around such areas could yield better results.
Interesting facts about Gag Groupers
Apart from their sporting value, gags are fascinating creatures themselves with unique characteristics worth noting down before embarking on any fishing trip targeting them.
Did you know they undergo sex change as they age? Yes. They start life as females transitioning into males at some point during their lifespan – quite common among many other fishes, including groupers.
Another intriguing aspect about gags is how variable coloration patterns can be, depending upon factors like age, environment, etc. Younger ones usually have dark stripes against a lighter body, whereas adults exhibit a more uniform grayish-brown hue with occasional black blotches here and there. Their ability to adapt their appearance according to their surroundings further adds mystery to these magnificent beasts, making them an even more appealing target for those seeking the true Florida angling thrill.
Important Takeaway: 
Key Takeaway: Crystal River Guide Service offers an exhilarating gag grouper fishing experience. Success hinges on using live bait, heavy-duty tackle gear, and casting near rocky bottoms or reefs where these fish dwell. Gag groupers are fascinating creatures known for their sex change as they age and variable coloration patterns based on factors like age and environment, adding to the thrill of angling them in Florida's waters.
Best Times & Conditions for Gag Grouper Fishing
Gearing up to join a Crystal River fishing guide on your next Florida fishing adventure? Timing and weather conditions are key to successful gag grouper fishing. Let's delve into why.
Understanding these patterns can significantly enhance your chances of landing one during your year-round fishing opportunities in Crystal River.
Seasonal trends affecting gag groupers' activity
The life of the gag grouper is quite intriguing. They spawn offshore over hard bottom areas such as reefs or wrecks from January through March. As spring turns into summer (April – September), they move closer to shore, where food sources like small fishes and crustaceans abound due to warmer water temperatures.
This period presents an excellent opportunity for anglers targeting these species.
But what about the ideal weather conditions?
Weather conditions ideal for a successful catch
Planning any type of charter including a crystal river fishing trip requires considering multiple factors beyond just seasonality; especially so if you're aiming big.
Weather plays an integral role while planning. Calm seas coupled with clear skies often result in better visibility underwater, aiding in locating bait schools and attracting predators like grouper. However, extreme heat might drive them deeper, making them harder to reach using standard equipment available aboard most charters.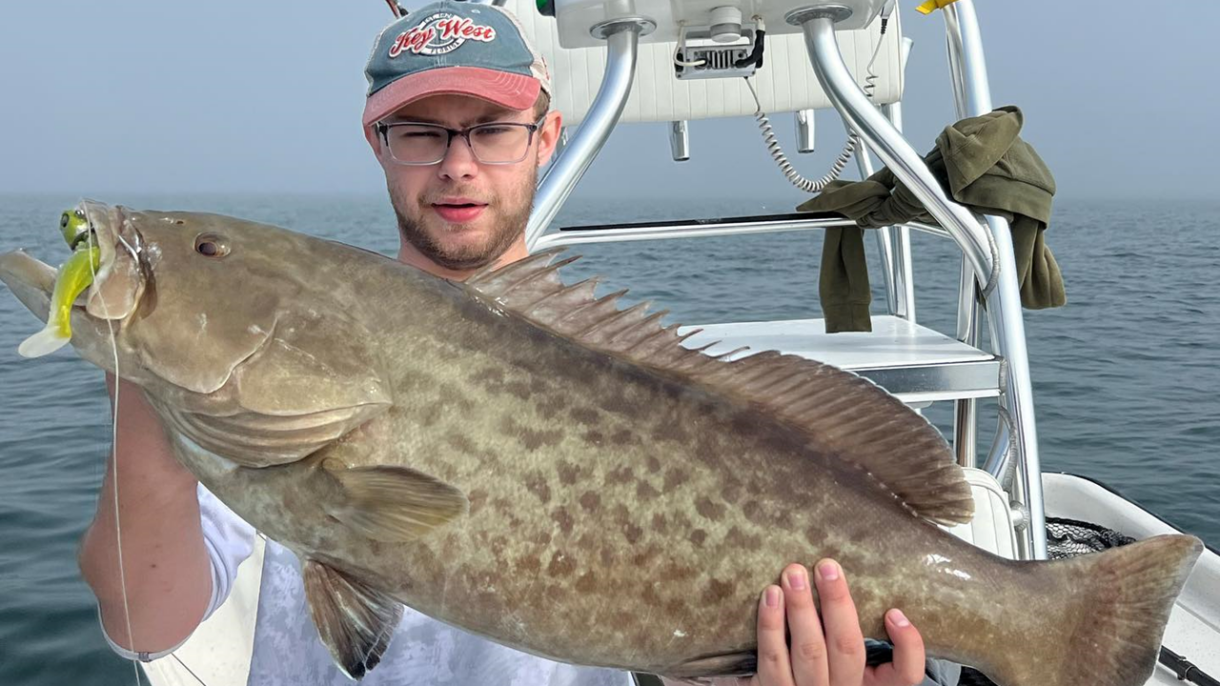 A light breeze creating some surface chop can also prove beneficial, breaking sunlight penetration, reducing shadows cast by the boat, and potentially scaring off wary prey preferred by gags. Strong winds leading to rough seas make navigation difficult and could quickly turn dangerous.
No matter how well planned and executed, there's never a guarantee of catching anything, let alone a trophy-sized specimen. However, following the guidelines above certainly increases the odds in your favor.
Important Takeaway: 
Key Takeaway: When planning a Crystal River fishing trip, consider the gag grouper's life cycle and weather conditions. Remember though, despite careful planning and following guidelines there's no guaranteed catch.
Shark Charters Offered By Crystal River Guide Services
The Crystal River National Wildlife Refuge is a haven of aquatic creatures, including some of the most awe-inspiring natural predators – sharks. With Crystal River Guide Service, you can embark on a shark charter that is as thrilling as it is educational.
In essence, joining a Crystal River fishing guide like Captain Casey isn't merely about catching large fish frequently found in these parts; it's an immersive experience to better understand our oceans' inhabitants.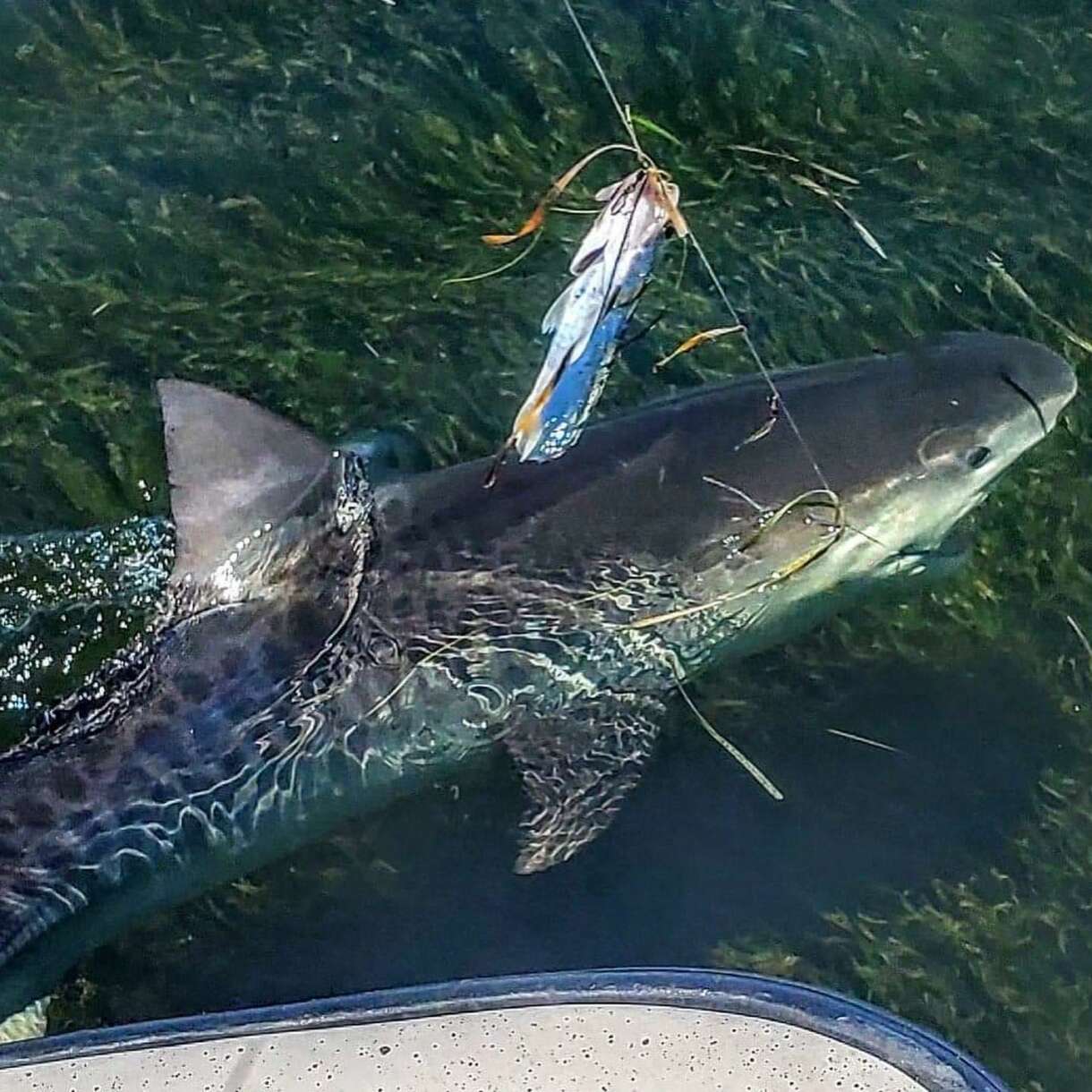 Types Of Sharks Found Around The Area
Captain Casey has encountered several species during his years conducting shark charters. Let's take a look at what anglers might encounter:
Blacktip Shark: Known for their acrobatic leaps when hooked, they offer quite the spectacle for those aboard.
Bull Sharks: These formidable predators can be challenging due to their size and strength – perfect targets for seasoned anglers looking for excitement.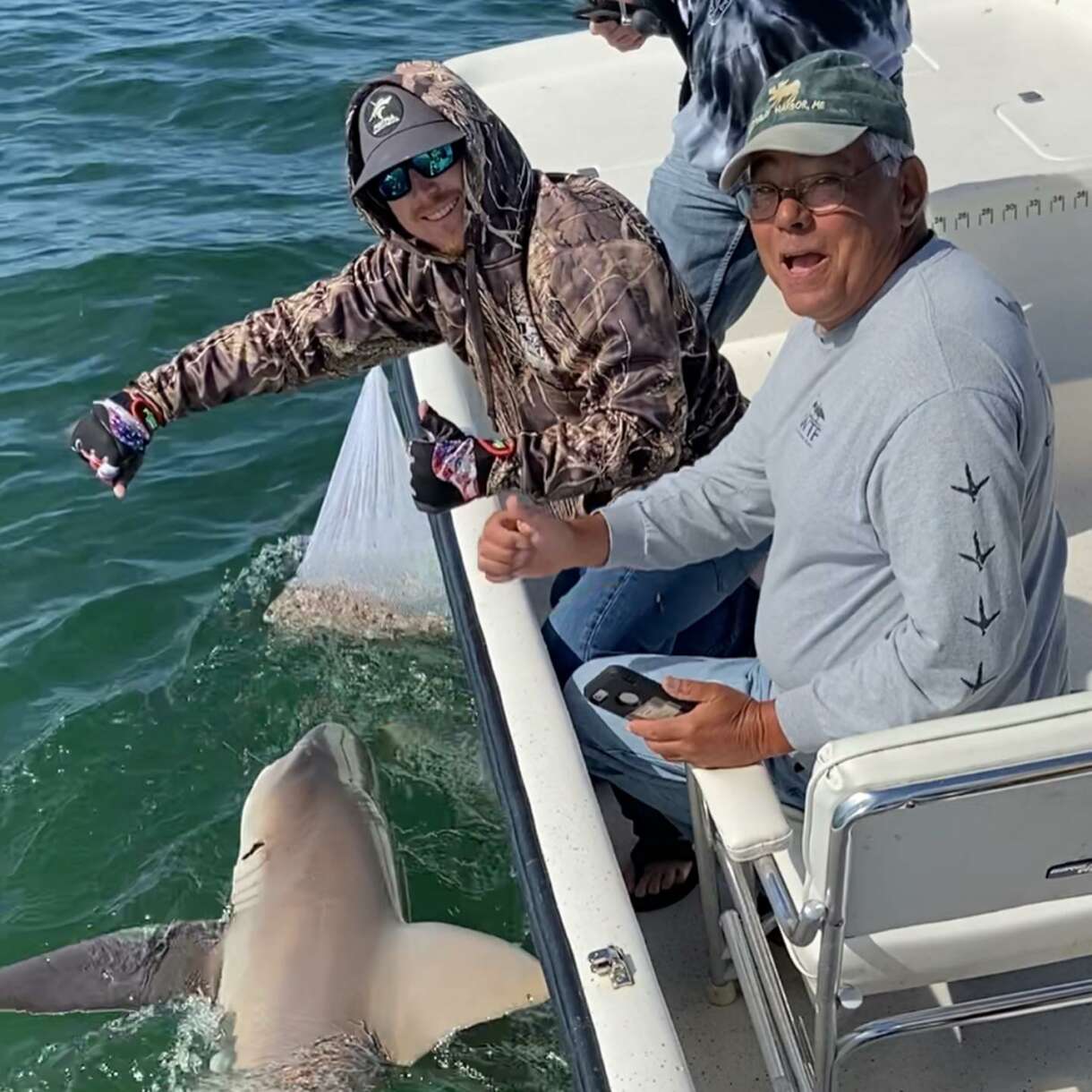 Safety Measures During Charters
Safety is our top priority when you join a Crystal River Guide Service for a charter. Our seasoned captain, Casey Russell, has extensive experience and knowledge of the local waters and fish species to ensure your thrilling and safe adventure.
Preparation Before Departure
Before setting sail on your fishing adventure with Crystal River Fishing Charters, we provide all the necessary information about what to expect during the trip. We supply all required fishing gear, including tackle, bait, and bait cooler, which are in excellent condition, ensuring their reliability when needed. Furthermore, we provide a fishing license for every angler aboard.
Navigating Through The Waters Safely
The spring-fed inshore estuary offers unique year-round fishing opportunities but also presents its challenges. Captain Casey's intimate familiarity with these waterways allows him to navigate safely through even the trickiest areas within Crystal River National Wildlife Refuge while still putting anglers on large fish frequently found here.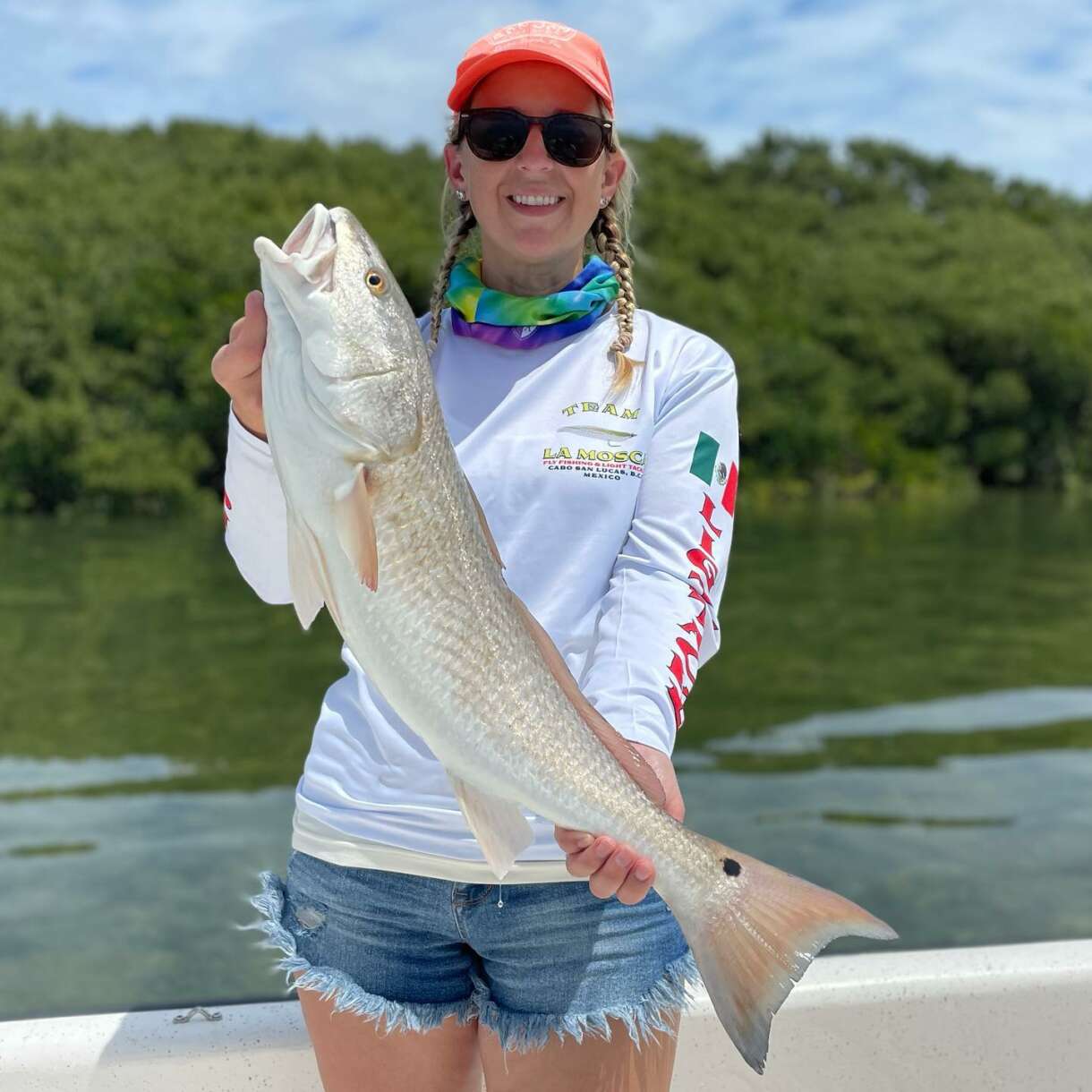 Focused On Your Safety
We maintain constant communication throughout each journey, ensuring everyone feels comfortable, especially if it's their first time participating in an exhilarating activity. For added comfort, a bottled water cooler is always stocked, providing hydration under the Florida sun and live bait ready at hand, increasing the chances of a successful catch.
Kid-Friendly Adventures
We pride ourselves on offering kid-friendly adventures so families can share this exciting experience safely! With child-sized life jackets available onboard along with other essential safety equipment arranged accordingly, parents can rest assured knowing their little ones are taken care of during this unforgettable fishing Adventure.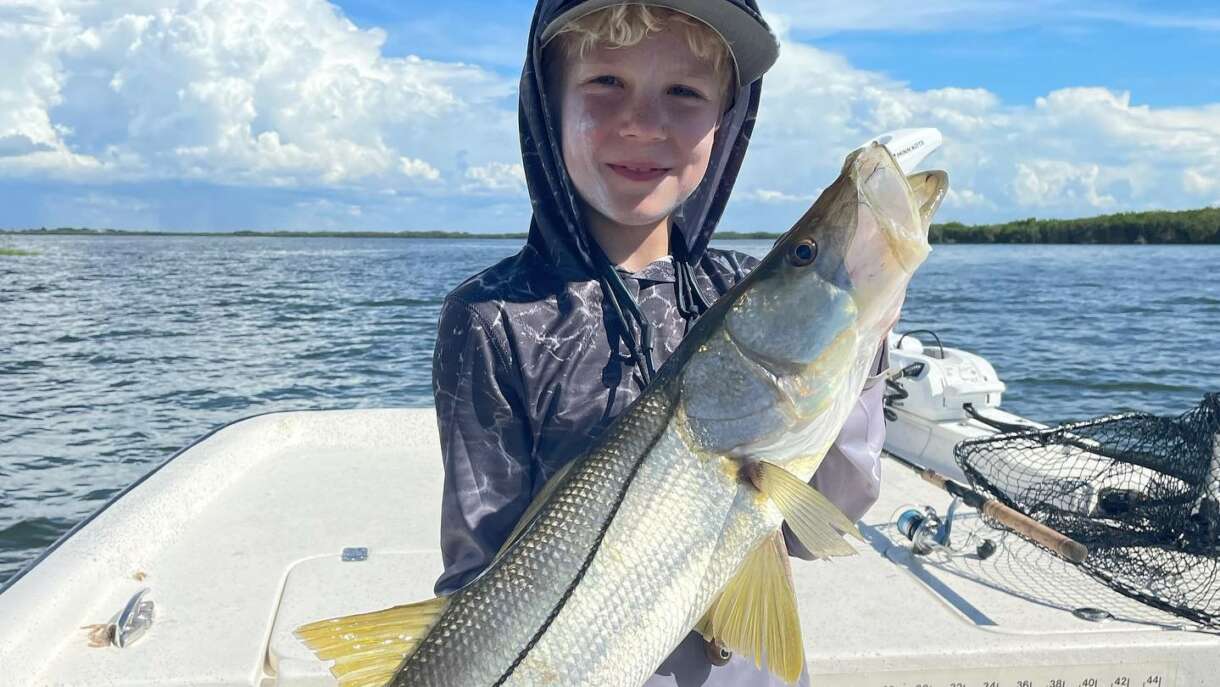 Note:
If larger groups are looking forward to an adventurous day out at sea or arranging multiple boats simultaneously, feel free to reach out to us via our easy-to-use online contact form right here:
Scalloping Charters – A Unique Offering
This activity combines the thrill of snorkeling with hunting for delicious shellfish.
Process Involved In Scallop Hunting
No prior expertise or special skills are required to engage in this adventure. The process involves snorkeling through shallow waters where these sea gems reside.
You'll have a mask, fins, and a mesh bag for collecting your finds. Floating on the water's surface provides perfect visibility into seagrass beds below, which serve as home to scallops; their bright blue eyes peeking out from between shells often give them away.
Catching them demands agility due to their swift reaction when disturbed. Once caught, they should be carefully placed in your mesh bag before moving on to find more. Florida Fish and Wildlife Conservation Commission provides comprehensive guidelines about legal limits and regulations related to scallop hunting that every participant must adhere to.
Equipment Required For Successful Scallop Hunt
A successful day of scalloping is not just dependent on enthusiasm but also requires appropriate equipment. The essentials include high-quality masks, fins, gloves, and mesh bags along with a bottled water cooler to keep hydrated throughout the trip. Furthermore, safety is always a priority; hence each boat is equipped with a first aid kit in case of emergencies arise, thus creating a worry-free environment to enjoy a unique fishing adventure.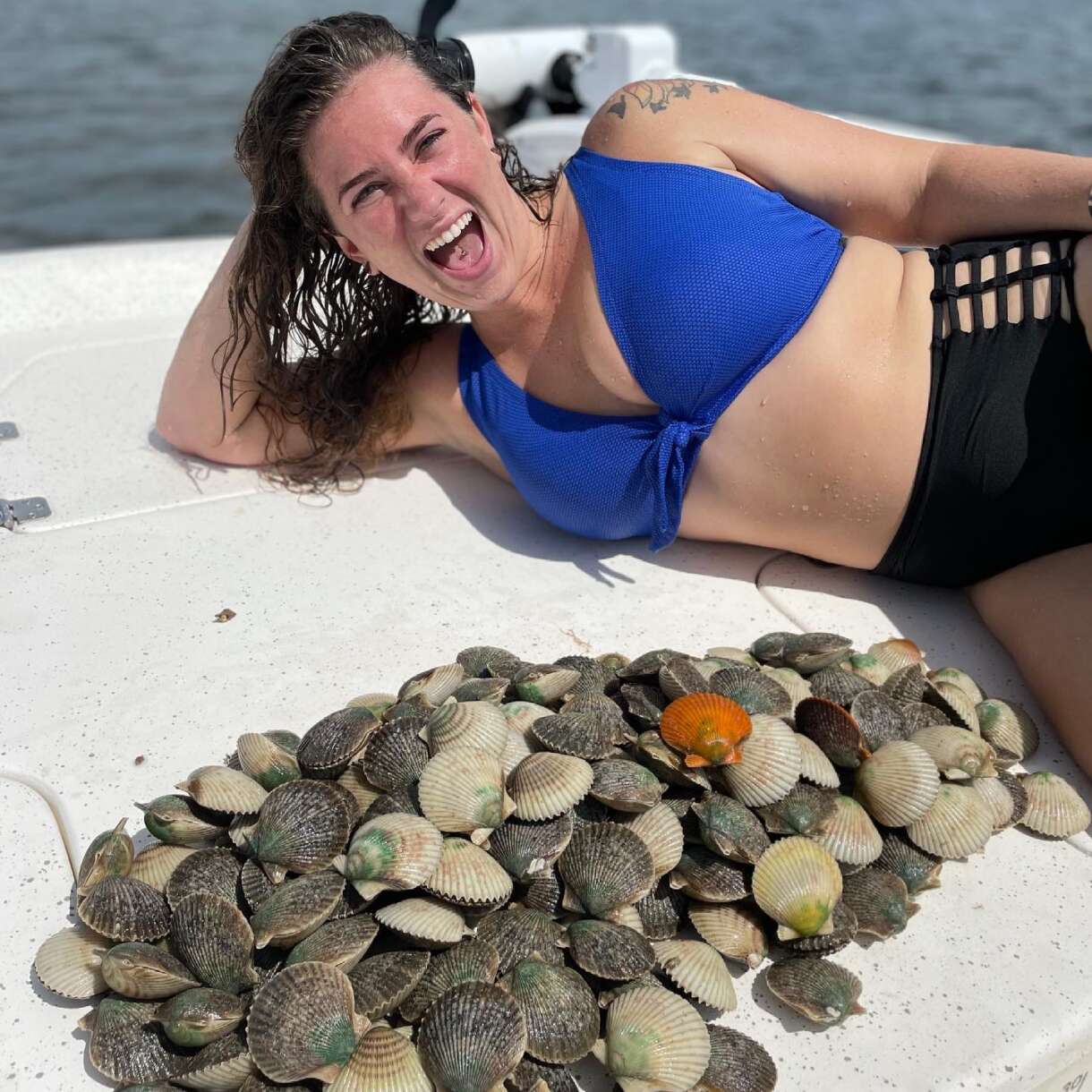 Easy Online Booking System With CRGS
The digital age has revolutionized many aspects of our lives, and the way we book fishing charters is no exception. Crystal River Guide Service (CRGS) now offers an easy online booking system that allows customers to secure their spot on a charter from anywhere, at any time.
Steps To Book Your Charter Online
To book your next Crystal River fishing charter with Captain Casey Russell, visit the Crystal River Guide Service booking page. Its user-friendly design ensures you can navigate through options effortlessly.
Pick your fishing charter type.
You then choose an available date using the interactive calendar before filling out necessary personal details such as name and contact information. It's important to specify how many people will be on the trip so arrangements can be made accordingly.
Last but not least comes payment processing, where transactions are securely encrypted, ensuring customer data safety during this final stage of securing your crystal river fishing guide service.
Benefits Of Online Booking System
In today's fast-paced world, having access 24/7 reservation system holds significant advantages for both businesses like CRGS and its clients, who regularly enjoy year-round opportunities offered by these amazing Crystal River fishing charters.
A primary advantage is accessibility; potential clients can browse options and make bookings anytime regardless of location, making planning much more convenient, especially for those living outside the local area who want to experience the large fish frequently found in the waters around the stunning landscapes of Crystal River National Wildlife Refuge, known for its diverse species like speckled trout and others.
Beyond convenience, it provides transparency, too, allowing you to see real-time availability, thus eliminating the possibility of double-booking confusion that often happens with traditional phone call reservations. Moreover, once booked, a confirmation email is sent directly to the client's inbox, providing a clear record of the transaction along with crucial trip details. This ultimately leads to a better overall satisfaction level, thereby helping build a strong reputation in the market for those looking forward to an unforgettable journey with us.
So why wait? Visit our booking page now and start planning a memorable journey with us.
Important Takeaway: 
With Crystal River Guide Service's easy online booking system, planning your next fishing adventure is just a few clicks away. Enjoy 24/7 accessibility to year-round charter options and avoid double-booking confusion with real-time availability. Secure transactions, clear trip details, and an unforgettable journey await you.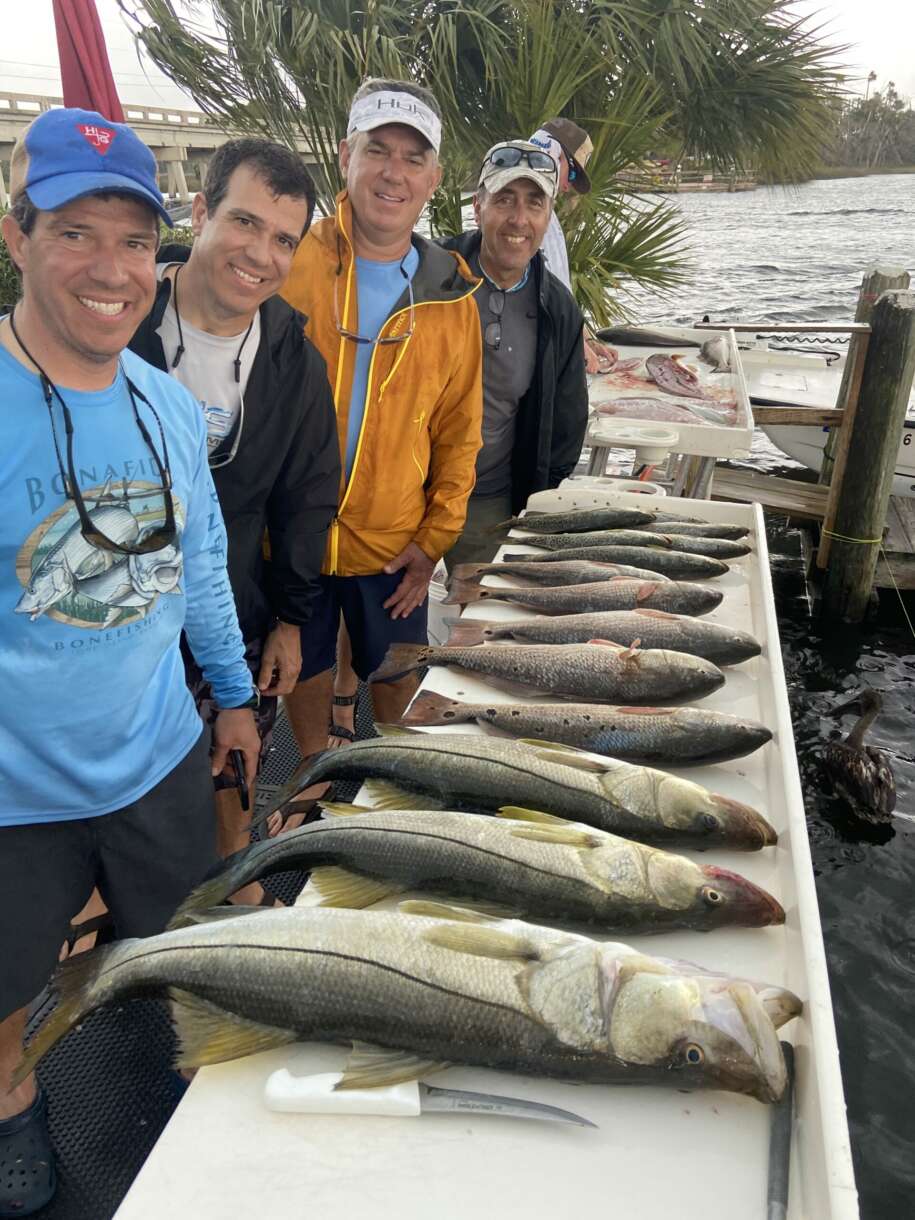 FAQs concerning Crystal River Fishing Charters
Is there good fishing in Crystal River?
Crystal River is a renowned spot for diverse marine life. It's an angler's paradise with opportunities to catch gag grouper, redfish, trout, and more.
Who keeps the fish on a charter boat?
The policy varies by charter service. However, most allow customers to keep their catch within legal limits, while some charters practice catch-and-release.
What fish are biting in Crystal River now?
Fish activity changes seasonally. For real-time updates on what's biting in Crystal River, it's best to check local fishing reports or contact your chosen guide service directly.
Why do fishing charters cost so much?
Fishing charters factor in costs such as fuel, bait, tackle equipment maintenance, licenses, and professional guide services, which contribute to the overall pricing structure.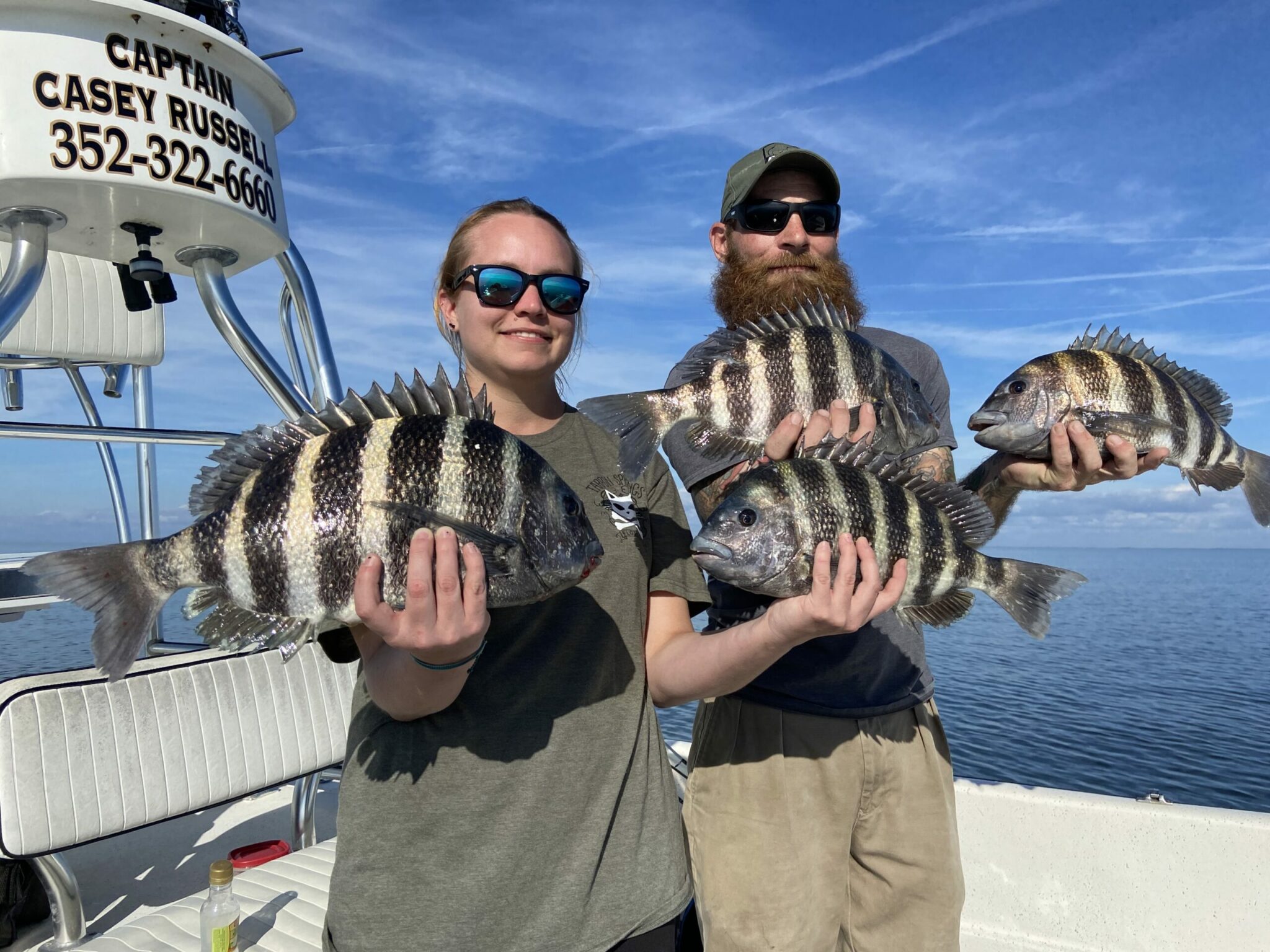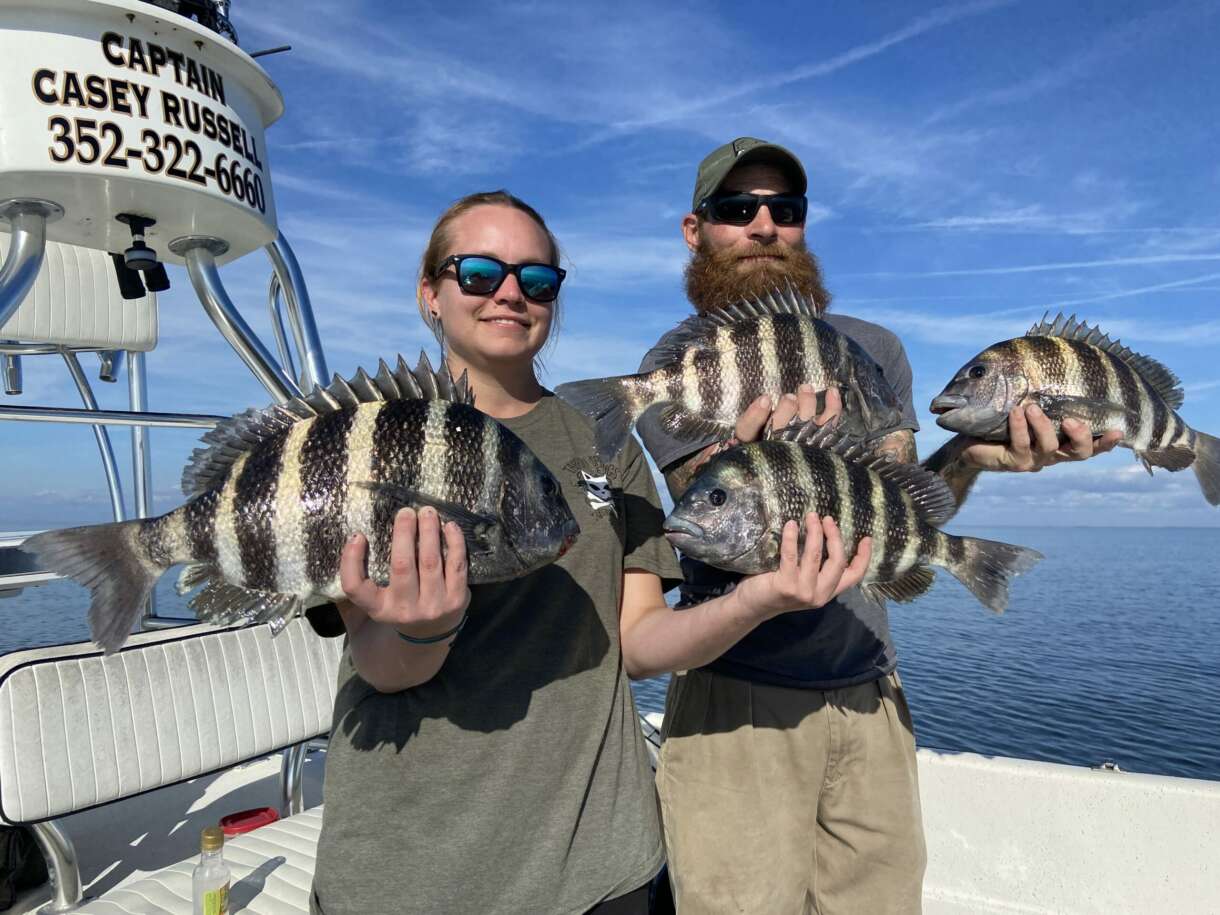 Book Your Trip
Crystal River Fishing Charters is your gateway to a world of aquatic adventures.
You've learned about:
The diverse offerings, from inshore fishing to shark charters.
Gag grouper fishing and scalloping are unique experiences that you won't forget.
The best times for gag grouper fishing and insights into marine life and conditions have been unveiled.
Safety measures during shark charters ensure thrilling yet secure trips.
If you're ready to dive into Florida's scenic beauty and explore its rich marine life, there's no better guide than Captain Casey Russell at Crystal River Guide Service.