Last Updated on May 16, 2022 by Eric
There are few better ways to experience Florida's Nature Coast than by going scalloping off the Crystal River coast.
Scalloping is an excellent activity for the whole family, as everyone can participate, regardless of ability. Scallops are found on the pristine grass flats just a couple of miles offshore in the Gulf of Mexico, well within sight of land. Scallops are found in 3-7 feet of water and are collected by hand while using snorkeling gear.
Here are a few tips to ensure that you get the most out of your scalloping charter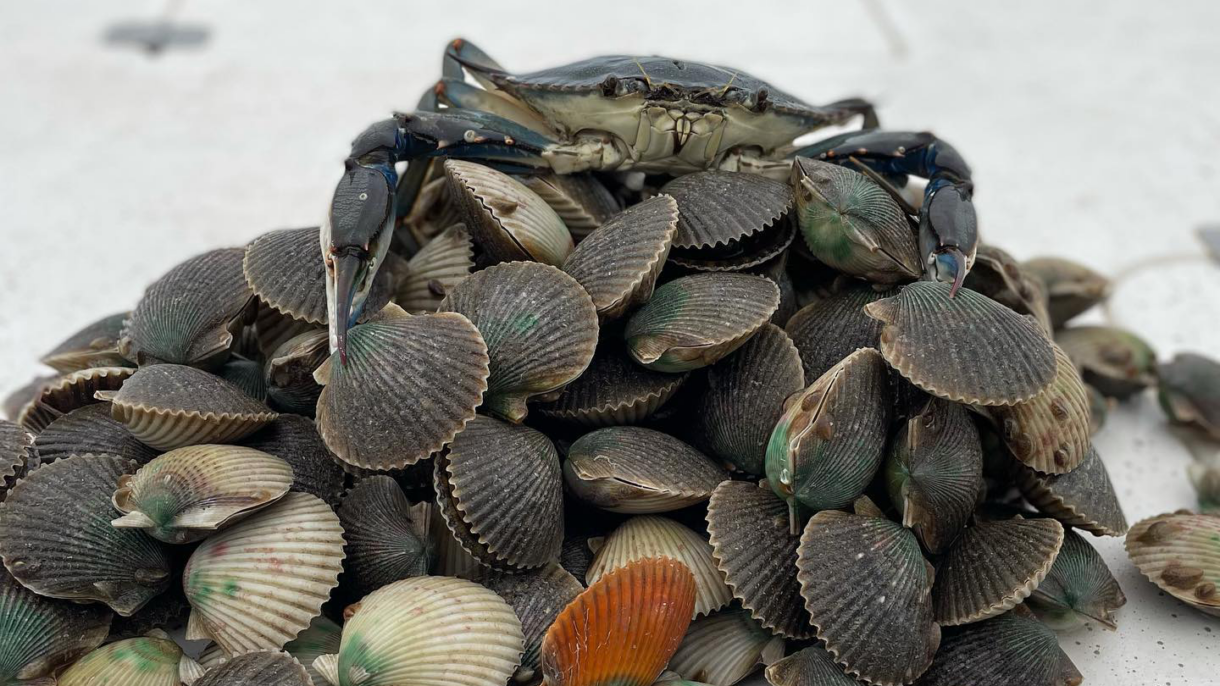 1) Plan Ahead
We recommend that you plan your scallop trip weeks or months in advance. This year's scallop season runs July 1 through September 24. If you have specific days you want to be on the water, make sure to schedule the trip early as the season's trips will get booked in advance.
If you are flexible on the day of the week you can go out, try booking a weekday, these are the last days to get booked and there will be much less boat traffic on the scallop grounds.
2) Bring The Basics
Another tip is to bring all the personal items, food, and drinks needed to make the day more enjoyable. This includes hats, sunglasses, towels, changes of clothes, sunscreen, etc. If you are bringing children if they have a well-fitted life jacket that is comfortable for them to wear, bring it. Snorkeling is great exercise, so be prepared with snacks, lunch, and your drinks of choice.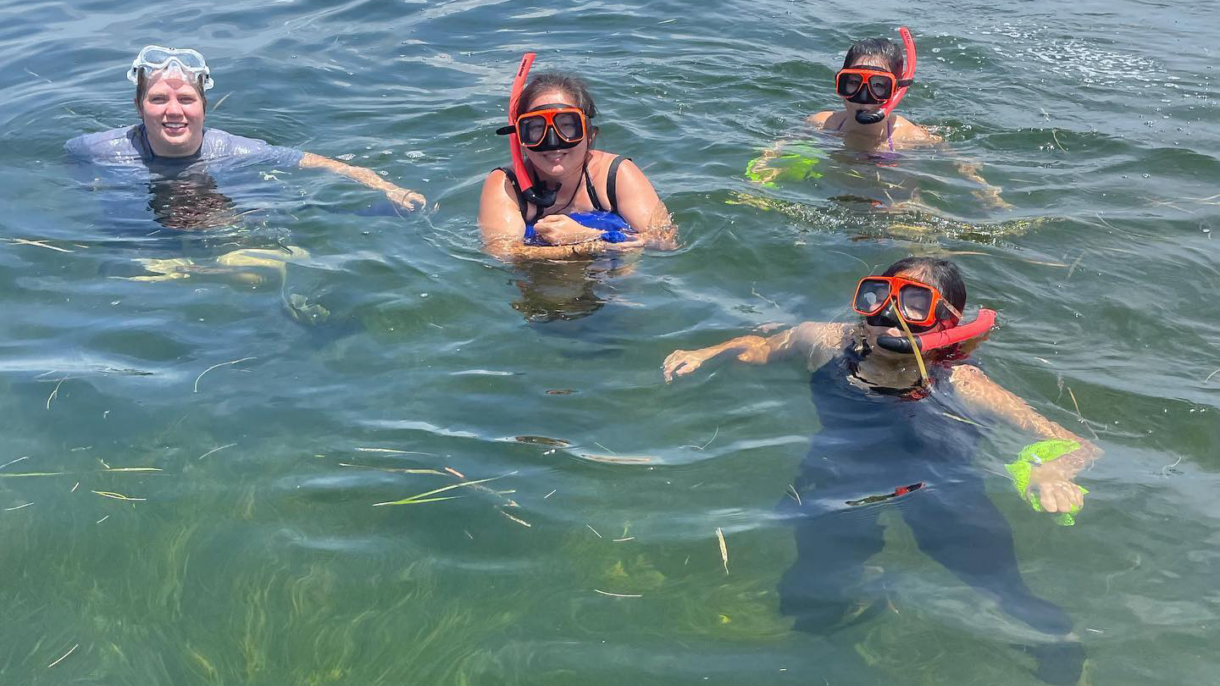 3) Practice
Your captain provides all the gear you need, but feel free to bring your own gear that you are comfortable with. If you are new to scalloping or snorkeling, getting comfortable with the gear is important. Jump in the water and see how the mask fits making sure it is watertight.
Adjust your snorkel if needed so you can swim freely across the surface without picking up your head. Make sure your fins are tight and do not chafe your feet while you kick. Practice swimming to the bottom and clearing your snorkel by blowing forcefully once you surface.
4) Placement
Your captain will show you a scallop so that you know exactly what you are looking for. The scallops can be found throughout the seagrass. Sometimes the grass is thick and it is best to swim into the slight current so that you can see further down into the grass as it bends with the current.
If you see areas of sandy patches or areas with less dense grass, any scallops that are there will be easier to see. Once you find a scallop, make sure to search that area well for others, as they are often found together.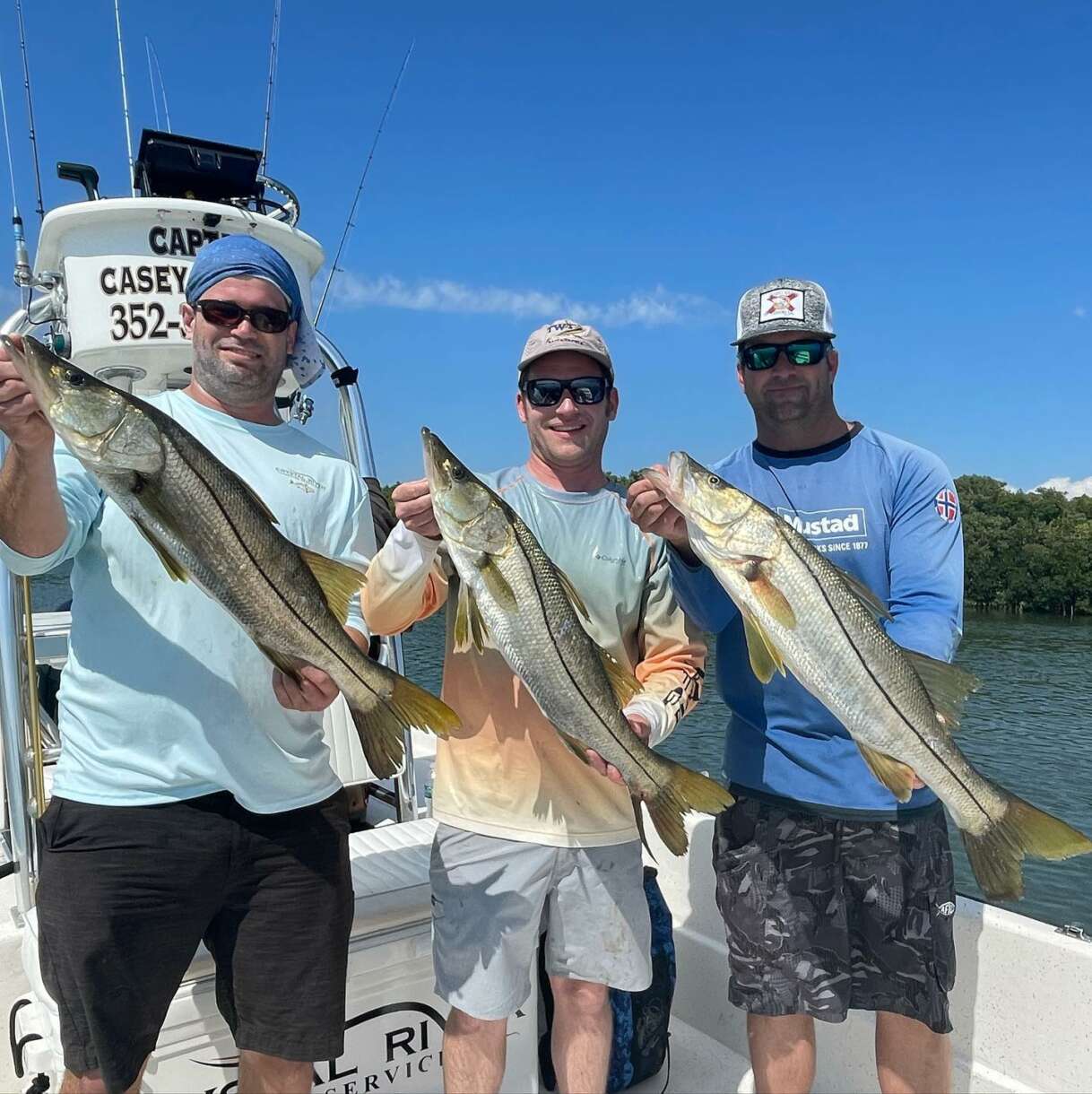 5) Combo Trip
Lastly, consider adding a half-day fishing charter to your scallop trip. These fishing trips will target the most popular game fish in the area, sea trout, redfish, and snook. The combo trips have the perfect combination of activities to experience all that the Nature Coast has to offer.
Contact Captain Casey Russell, here at Crystal River Guide Service, to book your scallop charter today before they are sold out!